Are you looking for the best free or paid Accounting software? So here is a list created for you. I reviewed the main Accounting software that exist, some have to be installed on your PC, others can be used directly in Cloud. So, all you have to do now is choose!
Openflex
Openflex is an ERP, so it is obviously an excellent Accounting software.
Openflex offers two types of Accounting Management: a simplified and an advanced one. The simplified version of Accounting by Openflex allows to manage:
Accounting documents (customer and supplier invoices, bank statements, etc.
the tax and social charges
VAT
salaries
borrowings
donations
current accounts, savings and checkouts
bank withdrawals
check deposits
bank reconciliations
global and detailed reports with performance indicators, etc.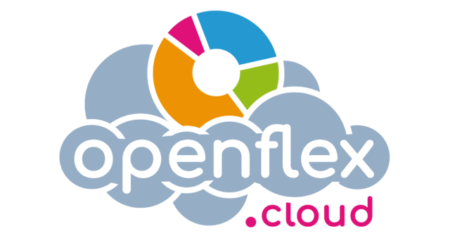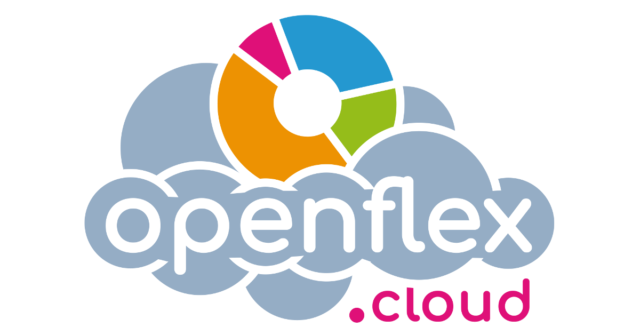 The advanced version of Accounting by Openflex will additionally include the automatic generation of financial statement documents: balance sheet, cash flow statement, income statement, depreciation tables, chart of accounts, general ledger, scales and newspapers, etc. This is perfect for an accountant. You will also be able to export all these documents in Excel format so as to manipulate your accounting data in your own way.
Note that this Accounting software is available in Cloud for free (there is no subscription to pay), with unlimited users. This saves you from installing software on your PC. Automatic backups will be made every 6 hours to secure your data and you will be able to access your software wherever you are with a simple web browser! Very practical I should say!
Memsoft Oxygène
Oxygène, from Memsoft editor, is a software to install on Windows 10, for which there is no online version. In its free version, this Accounting software offers the following features:
VAT with a model like Cerfa
Balance sheet, income statement
intermediate management rebate
bank reconciliations
Finance Management
general ledger, balance and newspapers
multi-currency, etc.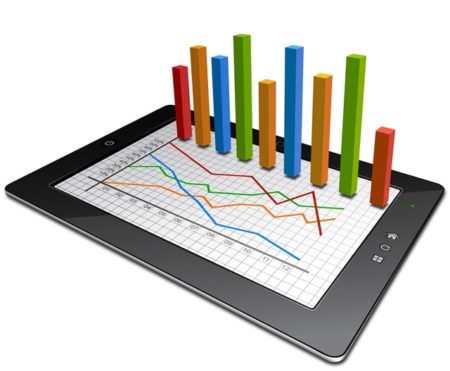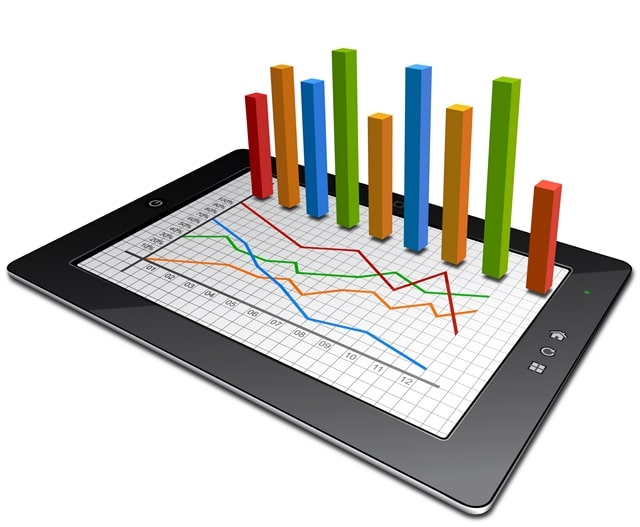 Oxygène integrates by default different types of Accounting charts: BIC, non commercial profits (BNC), associations, blank Accounting chart, etc. In addition, this free Accounting software complies with French legislation and tax obligations: VAT e-filing, tax book, manual or automatic archiving, etc.
The free Oxygène compatibility software is single-user, which means that you can install it only on one PC. On the other hand, you can complete this free version with other paid software from the same publisher:
Accounting – Standardized Operational Exports for 49 € VAT excl.
Accounting – Bank Exchanges for 89 € VAT excl.
Cost accounting for 89 € VAT excl.
Budget accounting for 49 € VAT excl.
Fixed assets accounting for 89 € VAT excl.
Automatic backup module on external media (USB key / external hard drive) for 9 € VAT excl.
The Complete Oxygène Option Pack is at 299 € VAT excl.
Note that the training is priced 99 € / hour (VAT exclusive).
Express Accounts
Express Accounts is a specialized Accounting software for Very Small Enterprises (VSE) , SME and sole traders. It offers a free version for businesses with fewer than 5 employees, but with feature restrictions compared to the paid version. Express Accounts is another software for Windows 10, XP, Vista, 7 and 8 or for MAC, bearing in mind that it is not available online.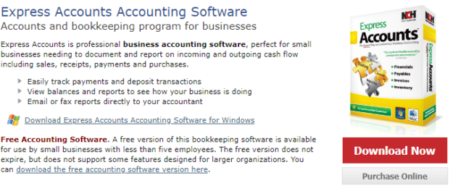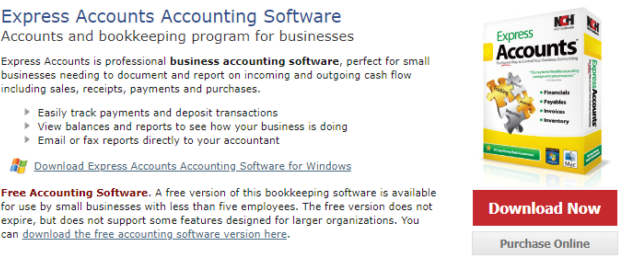 Features of this free Accounting software:
Sales and Customer Invoicing Management (a bit like a Sales Management software)
financial reports (financial statements)
Supplier Relationship Management (SRM)
creation and printing of checks, etc.
Express Accounts is not available online. But interestingly though, it can be accessed via a web browser. Finally, you can link this Accounting software with the Warehouse Management software of the same publisher, Inventoria.
Finally, if you want the more complete version of Express Accounts, it will cost you 69.95 € per user.
JePilote
JePilote is a 100% free accoutnting and invoicing software. Oh yes it's not a joke, 100% free! I searched for it, I did not find any paid version… Of course, there is an economic model…



This project is partly funded by the European Union and the Aquitaine Region (not very fair play for the other software companies…). But this free Accounting software also seems to draw revenue from certified accountants who, in turn, ultimately gain from people using this software.
JePilote is clearly oriented for VSE and startups. It is an Accounting software available in Cloud like Openflex, and it offers the following:
management of quotes and billing
management of a catalog of products
Accounting Management with the usual basic tools of course
Cash and Bank Management
dashboards with a dozen KPIs
use in multi-users
Other Free Accounting Software
OpenConcerto, which is a full open-source ERP
Odoo, also an ERP and a free absolute CRM
AutoEntreprenons, software dedicated to sole traders
Once you have chosen your Accounting software, do not forget to pair it with a good payroll software.