06/06/2019. Ah good old galeoka! He surely showed some green and ripe steps to some people. Whether it's an evening with colleagues after a long week at work, to celebrate a special event or simply to forget about the pangs of life, every occasion is good to fill his glass with mafampana drinks. I always thought that in Madagascar, we were quite fond of alcoholic drinks. To find out for sure, with the Stileex Post team, we took to the streets of the dynamic City of a Thousand to ask you some questions and your answers made us a little… dizzy. Without making you wait any longer, here is a survey on the consumption of alcoholic drinks in the land of Mora-Mora, to be read without moderation.
Do you ever consume alcoholic drinks? In Madagascar, they answered "no" to 68%!
What a surprise! Following our investigations, it appeared that 68%, that is to say nearly 2/3 of the Tananarivians questioned about their consumption of alcoholic drinks, claim not to touch the bottle at all. On the other hand, 31% confessed to drink it, against 1% who said they had stopped and found their way back to sobriety.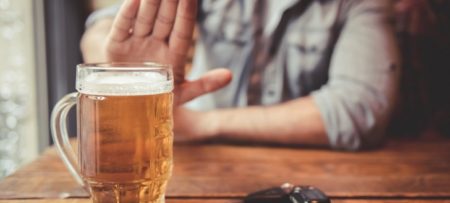 Since the result was quite unexpected, we decided to dig deeper to find out why such a high abstinence rate. Thus, the main reasons that "compel" Tananarivians to stay away from strong drinks are :
42% due to health problems,
21% avoid them so as not to have to fight against the harmful effects of alcohol,
18% don't like the taste of these drinks,
15% do not adhere to it because of their religious beliefs,
and 4% prefer not to touch it so as not to look like the others.
What are the Tananarivians' favourite alcoholic drinks?
In first place among the most popular alcoholic drinks of Malagasy people, we find beer, which runs far ahead of its peers with 42% of the score. It should be remembered that our winner has its origins in ancient Egypt. Obtained from the fermentation of certain seeds, this drink is today one of the most drunk in the world. Moreover, a brand of Malagasy beer has already won several international awards for its quality. Rum comes second on our podium with 31% of the vote. Then comes whisky with 12%, followed by the drink of the Russians (the very famous vodka) at 7% and wine at 6%. Punch and gin came in a tie with 1%.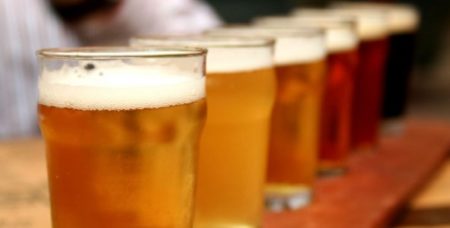 Tananarivians drink only for special occasions
In terms of frequency, the opinions tend to favour occasional use at 68%. For the 8% of our respondents in Madagascar, alcoholic drinks are consumed once a week. The same percentages of people drink 2 to 3 times a week, others drink once a month, 5% fill their glass 2 to 3 times a week and the remaining 3% prefer daily consumption.
Knowing that it is the occasional consumption which attracts especially the Malagasy, what are these great occasions which deserve then a tchin? According to 41% of our respondents, they are holidays like Easter, Christmas, Independence Day, etc.. They are followed very closely at 34% by birthdays, weddings and baptisms. Going out to bars or nightclubs is preferred by 25% of those surveyed.
Where do Tananarivians like to have a drink?
For lack of sipping a good mojito in the shade of palm and coconut trees, 33% of Tananarivians enjoy having a drink at home, the same percentage says they have a small preference with friends. 26% prefer nightclubs and bars for strong drinks. During this survey, we also noticed the rather unusual inclinations of the inhabitants of the capital in terms of places to drink: 7% confessed to us that they prefer roadsides and 1% confessed that they have a weakness for drinking at work. So it's not the place that matters, it's what's in the glass!
You never forget your first time
They say there's a first time for everything. The alcohol drinkers of Antananarivo will not contradict us. For most of them, at 62%, everything happened after the majority, that is to say after 18 years. Others took the lead a little earlier, between 15 and 18 years for the 28%. Some even tasted the drink between the ages of 12 and 15 (7%) or even younger (2%).
As for the reasons that push our respondents to drink, they are quite numerous, but at the top of the list, the Tananarivians say they resort to alcoholic drinks mainly to party (38%) or without any particular reason. The rest of our respondents do it to forget their worries (12%), to overcome shyness (8%) or simply to get drunk (2%).
Drinking, yes, but how much?
Earlier we mentioned that some people avoid alcohol to avoid being harmed by it, let's talk about these inconveniences. 30% of Tananarivians have already, at least once in their lives, drank without our good old friend moderation, to the point of losing all body control. On the other hand, 69% deny having been a victim.
13% of our respondents even confessed to associating alcohol consumption with drug use. Fortunately, 84% never mixed the two substances together.
Opinions in relation to prices
When asked about their perception of the prices of alcoholic drinks in bars and nightclubs, 43% of Tananarivians said they found these prices not at all affordable, 31% said they were not very affordable, 20% said they were fairly affordable and 5% said they were affordable.
Despite these very high costs, 38% of Tananarivians do not think that their consumption is influenced, 32% do not really think so, 20% are rather influenced, while 8% say that their consumption is completely affected.
Are the alcohol laws in Madagascar effective?
To conclude our questionnaire on the consumption of alcoholic drinks in Madagascar, we questioned Tananarivians all over the city on how they perceived the effectiveness of the laws on alcohol: prohibition of sales to minors, prohibition on driving… More than two thirds of our respondents (76%) found these laws to be completely unsuccessful. Those who found these laws useful scored 12%. Those who found them rather effective and not too effective received 6% of the votes respectively.
Conclusion of this survey on alcoholic drinks in Madagascar
The figures in this survey are quite confusing, who would have thought that the abstention rate would be 68%? There's no shortage of great opportunities to toast, either. Still, it would be wise for the state to intervene and strengthen the laws on alcohol and monitor their application. In any case, we always advise to drink in moderation and especially not to drive after drinking. Too many accidents are caused by one drink too many. Like Arya Stark in Game Of Thrones, tell death "Not today"!