It's amazing how much interest we've had in personal development books in recent years, whether in Madagascar or abroad! And the figures from this survey on Malagasy people and reading speak for themselves, and in any language please !
In French, personal development books are popular with 61% of respondents. In Malagasy, 67% of respondents prefer this literary genre to others. The figures are at their highest in English because 71% of those surveyed felt that they preferred personal development books to other literary genres.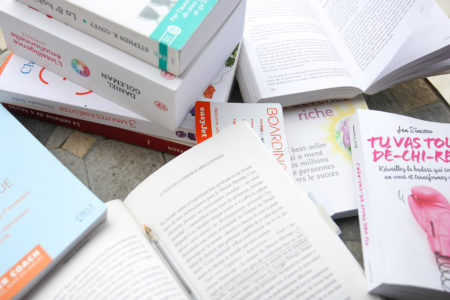 These figures are still huge ! In my opinion, this is due to the fact that the author, in most cases, addresses the reader directly, otherwise he gives concrete examples so that the reader can recognize himself through what he reads. Then the sentences are written very simply and easily read and finally, they call for action, they make the reader dream and already indirectly promise him that he will be able to achieve these objectives thanks to what he can read in the book in question and that THIS book is THE answer to all his questions.
My favorite of the weekend ?
THINK ABOUT IT AND GET RICH

NAPOLEON HILL
Napoleon Hill is already known for his advice on personal development but this book is one of his best, it has sold over 60 million copies, making this book of success one of the greatest bestsellers of all time. He pushes the reader to this thirst for personal success and tells the story of great millionaires of the time such as Andrew Carnegie, Thomas Edison, Henry Ford, etc. The examples are followed by advice from these people. After reading this book, it's impossible to think that you won't become rich ! I therefore advise very strongly :).
See also → Harry Potter, back to a true literary masterpiece