01/07/2019. An act of generosity, humanity or patriotism? The donation of blood can be qualified as voluntary because it calls for the good will of each person to give a share of life. As they say "he who gives blood gives life". It is in this state of mind that Stileex Post has decided to share with you the opinion of the Tananarivians of blood donation in Madagascar. Our journalists from Stileex Post therefore ventured throughout the capital of Madagascar to survey a total of 873 citizens of the City of a Thousand.
Two thirds of Tananarivians don't know their blood group
Questioned about their blood type, 2 out of 3 Tananarivians admit not knowing it. For those who have read this classification, know that in Madagascar, here is the distribution of the population according to their blood group:
O+ : 28%
AB + : 21%
A+ : 21%
B+ : 13%
AB- : 7%
B- : 5%
O- : 3%
A- : 2%
Do Tananarivians know the criteria required to donate blood?
In general, yes. We proposed this questionnaire with multiple choice. Thus, according to the Tananarivians, one must be in good health (46%), weigh at least 50 kg (22%), have no recent tattoos or piercings (13%), not take medication (12%) and be between 18 and 60 years old (7%).
These answers are all correct, but here is a complete list of the criteria you will be required to meet in order to become a blood donor:
First of all, you must be between 18 and 70 years old. After the age of 60, you will need your doctor's approval to donate blood.
Then, you must weigh at least 50 kg, and also be in good physical condition, one of the most important criteria.
It is also important not to fast, but also not to be pregnant, not to have undergone surgery for the last 4 months, as it is necessary that your piercings and tattoos are 4 months old and older.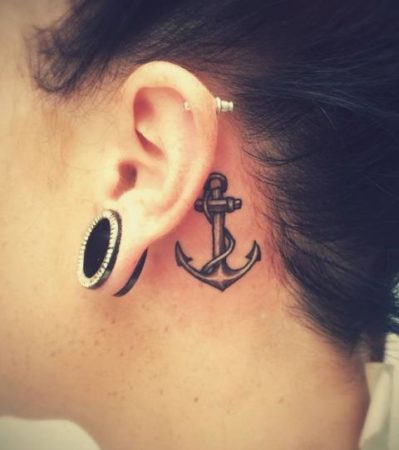 Medicines such as antibiotics may force you not to donate blood in Madagascar. If you have recently taken them, it must be 2 weeks ago. You should not get any infections either. So before donating blood, avoid self-medication. And finally, your last blood donation must be 2 months ago.
Who do the people of Madagascar think should donate blood for?
There could be many reasons to donate blood. But what is certain in Madagascar is that Tananarivians will give blood: first of all for sick family members and friends (67%), but also for people in urgent cases (18%) or even serious and unexpected circumstances. This may, for example, be the case for the mob in Mahamasina during the celebration of Independence Day on 26 June 2019, which resulted in a sad toll of 79 injured and more than 15 dead. 15% of the inhabitants of the capital are also ready to donate blood for cancer patients.
"To know how to give, to give without waiting…"
In spite of these confessions, it also appeared to us that out of the 873 people surveyed in Madagascar, only 166 people (19%) have already donated blood. Waste of time (31%), the effort required (9%), fear of viral transmission (9%), fear of needles (6%) are the main reasons given by those who are reluctant to donate. The other reasons are haematophobia (2%), the quality of reception (1%), travel expenses (1%), inaccessibility to collection sites (less than 1%), not forgetting religion which can, in some cases, slow down potential donors. The latter was cited in the "other" option (9%) of our survey.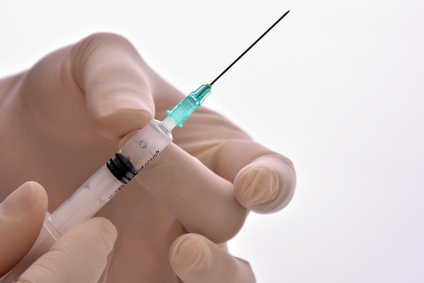 However, we wanted to know whether these Malagasy non-consenting people were planning to donate blood later. According to them, 3% are certain to do so one day, while 11% are still undecided as yet. The same 11% admitted that it was unlikely, while 14% are sure they will never change their mind. Let's be confident, 60% do not yet know if they will do it one day. Let's hope so.
Most blood donations are made in hospitals
19 Malagasy out of 100 have already donated blood. These donations were mainly made in public hospitals (84%), in private clinics (12%), in an association (2%) or at events (1%).
The rest of our respondents (1%) did not want to give an answer. They made these donations for a particular person (58%) or just out of pure altruism (40%). 2 out of 100 Tananarivians still chose not to express an opinion.
The reasons that prompted the Malagasy to make their first blood donation
We all know the values of the Malagasy people. According to the Tananarivians we met, the reasons that pushed them to make their very first blood donation was first of all the "fihavanana". Indeed, 42% of these citizens have already donated blood because a family member or a close relative needed it. 18% just did it to help others, if the same amount of people at the 18% level feel very healthy and thus want to help others as well.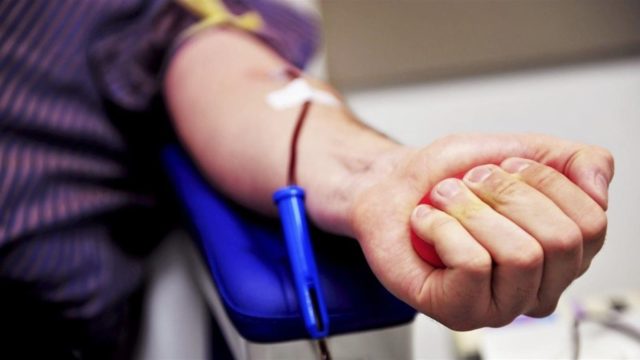 Advertising campaigns have persuaded some 4% of the capital's inhabitants to donate blood. While the 2% have been informed by the media, another 2% are just voluntary donors. In the country, even a simple acquaintance could encourage you to take action (1%). Giving "a piece of life" to a family member or even a complete stranger is a selfless act, full of dignity and deserves respect.
In conclusion of this survey on the opinion of the Tananarivians on blood donation in Madagascar
Blood donation is not yet a very popular practice in Madagascar, even less so in the capital. Of course, organizations and associations are happy to collect red blood cells from the thousands of blood donors in Antananarivo. According to the Tanananarivian donors we met, 44% of them have already made at least one blood donation in their lifetime. 3 people out of 10 have agreed to give a little of their blood twice, if 17% have donated 3 times in a row. The generosity of Malagasy people in terms of blood donation is reflected in the computer graphics downloadable a little above. Despite what one can say, even with all this courage and heart, we feel a real lack in the communication sector especially in the big cities. Today, the citizen of Antananarivo has several arrows in his bow. TV spots (37%), telephone messages (22%), leaflets (20%), the press (16%) or banners on the Internet (4%) can serve as very good advertising media. But action must be taken fairly quickly, as blood donation and awareness are slowly turning a worrying red.