09/04/2019. For the health of us all, doctors strongly advise us to drink at least 1 litre of water a day. These recommendations seem to be neglected by the people of Antananarivo, perhaps the cost of living in Madagascar and the pace of life in Antananarivo have something to do with it. Instead, the people of Antananarivo prefer to make do with the little drinking water they have on hand. This subject of bottled water is very close to our hearts at Stileex Post. That's why we decided to conduct a survey on the consumption of bottled water in Madagascar.
Note: We conducted our survey in Antananarivo, taking care to balance the number of people according to gender, profession and social class. In total, we surveyed 875 citizens.
Tananarivians prefer JIRAMA water
Not surprisingly, the majority of Tananarivians (62%) are not really used to buying bottled water, at least not every day. Indeed, 89% of these people prefer to drink and use water provided by JIRAMA rather than buy bottled water. These are mainly people from the city. The rest, mainly those from the outskirts of Antananarivo, use water from standpipes (6%), wells (2%) and springs (2%) or rivers (1%).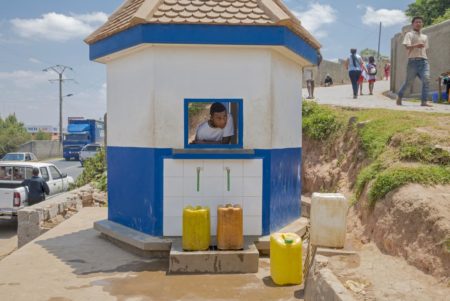 Objectively, it is very appalling to see nowadays that most of the citizens of the Ville des Mille (79%) do not filter the water they drink. Moreover, only 37% boil this water before drinking it, despite the numerous sensitizations and warnings from doctors. And even if they buy it, only 19% of buyers are considerate and attentive to the composition of the water.
The citizens of the capital are slowly getting used to it
However, it must be recognized that with this figure of 38%, Tananarivians are gradually getting used to a lifestyle with bottled water, especially among workers. Today, more than three-quarters (81%) of these regulars buy bottled water at work, while only a minority (19%) drink it at home or on outings. Of course, as you can see on our downloadable computer graphics, the 1.5-litre bottle is the most popular water bottle, ahead of the 1-litre and 0.5-litre formats.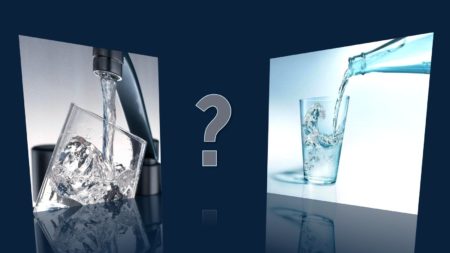 It can therefore be said that Tananarivians, whether they come from the city centre or the outskirts, are beginning to attach importance to bottled water. During our investigations, 77% of citizens said that it is more convenient to drink bottled water if 19% do so for their health. Moreover, according to statistics, half of Tananarivians (50%) consume an average of between 3 and 6 litres of bottled water per week. This is already quite reasonable compared to the advice of doctors. There are still 24% who only drink between 1 and 3 liters of water per week.
Brand and price first
Speaking of importance, today most consumers in Madagascar's capital city submit several criteria before buying bottled water. According to respondents, the brand on the bottle and the taste of the water are crucial. But at the same time, there is the price of the bottle as well as the origin of the bottled water. Of course, other criteria also come into play, such as the appearance of the bottle, its rigidity and even the brand's slogan?
Today, several distribution companies are fighting to win the hearts of Tananarivian consumers. The following results show that Eau Vive is still the most appreciated and most purchased bottled water in Antananarivo :
Eau Vive: 62%
Crystalline: 21%
Natur'Eau : 13%
Sainto: 2%
Vitalo: 2%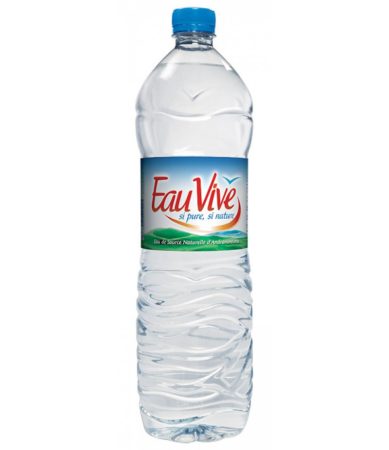 To conclude this survey on the consumption of bottled water by Tananarivians
Concretely, a major part of the population of Antananarivo, especially the inhabitants of the outskirts and the countryside, is still struggling to get used to drinking bottled water. But within a few years, this percentage of 38% of regulars should increase since they are developing very rapidly. With the consumer demands mentioned above, the price-quality ratio of water is becoming more and more attractive to consumers, both urban and rural. Generally speaking, currently many more Tananarivians are consuming bottled water because of its convenience. In fact, more than 60% of Tananarivians reuse bottles instead of throwing them away. This is already a big step towards recycling, still at 3%.