18/01/2018. Taking the bus in Antananarivo at rush hour can quickly turn into a nightmare. And it is a regular of public transport and the daily quagmire of the "misisika bisy" that speaks to you, which accelerates even more the rhythm of life in Antananarivo! When you almost have to use violence to deserve your place in this scrap heap, and then you find yourself in sardine mode on a piece of wood (folding seat, my eye), stuck in a monster traffic jam and stoically suffering the bodily stench of your neighbours… Aargh, you feel like tearing your head off!
But that's just my opinion :). At Stileex, we especially wanted to know what the Tananarivians really think about taxi-be in the capital city. To get to our end, we organized a survey in which 904 people participated. We share the results with you in this article.
Half of those surveyed usually travel by bus
Unlike our previous survey on transportation in Antananarivo, in which we were mainly interested in the means of locomotion to get to work, this time we are generally interested in buses in Antananarivo.
To begin with, we wanted to find out whether people in the capital usually take the bus when they travel. Surprisingly, 50% answered yes.
For the other half, those who do not take the bus, 52% are walking and 24% take their cars. 19% can also ride their motorcycles, 3% also go by taxi and 2% have a bicycle that they use.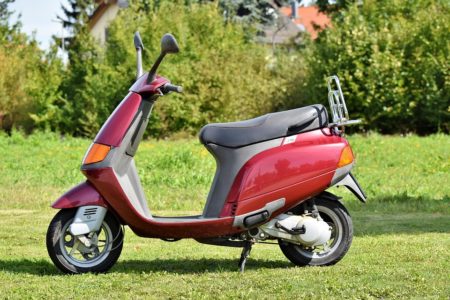 We also asked people taking the bus how much time they spent in it on a daily basis. And so it is a small majority of 37% who spend 30 to 59 minutes of their life in the bus every day, on average. Then come 26% who spend 1h to 1h30, 22% who spend less than 30 minutes every day (luck…).
Finally, there are 8% who stay there 3 hours and more per day (I pity those), 5%, between 2 and 3 hours, and, finally, 2% between 1h30 and 2 hours.
More than a third of Tananarivians are dissatisfied with the services provided by buses
In terms of satisfaction, 36%, or just over one-third of respondents taking the bus, say they are dissatisfied with the services provided by the buses in Antananarivo. Subsequently, 22% are satisfied and another 22% are quite satisfied.
As for the rest, here are the statistics:
9% are quite dissatisfied with bus services
8% have nothing to say and find them normal
and 1% said they were very satisfied
And if we look at the average budget allocated to taxi fares, you should know that 45% of them spend between 25,000 and 35,000 ar per month on bus travel. Next come those who spend less than 25,000 ar (30%), and those who spend 35,000 to 40,000 ar (19%).
For the remaining minority:
2% spend between 50 000 and 55 000 ar
1% spend between 40,000 and 45,000 ar
1% spend between 55,000 and 60,000 ar
In the same vein, 52% of the users surveyed said that the price of a bus ticket in Antananarivo is expensive. So half of them.
22% then find the "fresh" quite expensive, while 21% find the price reasonably normal. The rest is just a super minority story: 3% find the bus fare quite affordable and 1% find it affordable.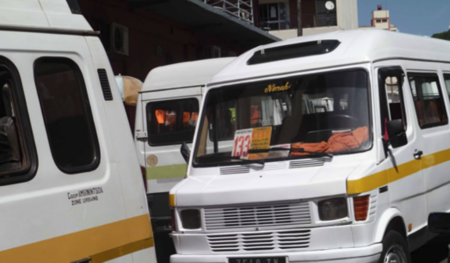 Those little "nobodies" that make life on the buses
When you take the bus in Antananarivo, you are never safe from those little details that annoy and make the journey sometimes unbearable.
Asked what they find most annoying on the bus, bus users told us:
disrespect for passengers for 28%
the disrespect of the crew for 27%
the slowness of the bus for 26% (the "vody hazo" as we say xD)
lack of space for 15%
the lack of passenger hygiene for 15% of the passengers
change for 14% (what receiver never complains when you put a 10,000 ar bill under his nose? As if it wasn't money -__- )
the poor condition of the bus for 9%
the lack of cleanliness of the bus for 6%
and traffic jams and jostling for 3%
Conclusion of this survey on buses in Antananarivo
If there is one thing one would have thought, it is that the taxi-be is the most used means of transport in Tana. Well, not really: only half of the Tananarivians use it for daily transportation.
The figures also revealed that nothing equals the efficiency of our pairs of legs to avoid traffic jams (and why not, to save money): 52% of people who don't usually take the bus go on foot. This is also not very surprising when we know that running is the sport most practiced by Malagasy people. To say that working the legs, it knows us :) !
Another highlight of the survey is that more than a third (36%) of users say they are dissatisfied with the services provided by buses in Antananarivo. A figure that sounds obvious when one sees :
the dilapidated state of some vehicles (73% find them uncomfortable and 70% think they are unsafe)
and the incivility of some receivers and drivers (70% find that crews are disrespectful to passengers).
In spite of all that, proof that we don't really have a choice, they are still 85% to find the bus convenient!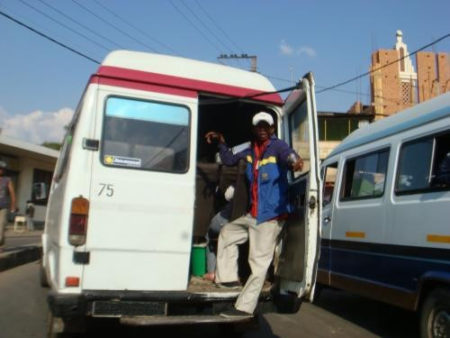 The traffic jam and the sakoroka? Well, that's nothing to complain about!
Contrary to what I may have thought when I attacked this survey, jostling to take the bus ("misisika bus" as they say) is not (or no longer) a challenge for users. Has it become so usual and therefore so normal for people that they don't even notice it anymore?
The survey thus showed that jostling and traffic jams really only overwhelm 3% of Tananarivians! I find it sad and unfair to end up having to put up with such an ordeal on a daily basis.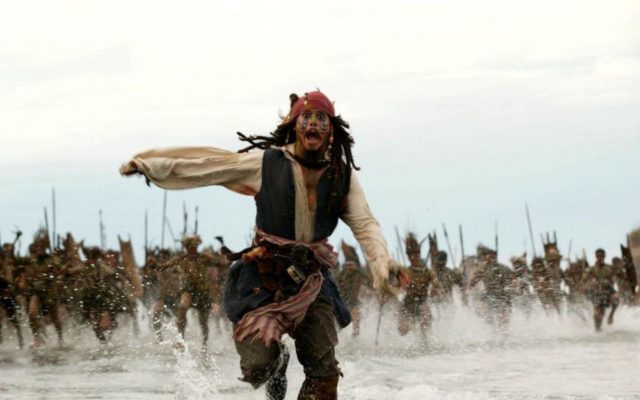 Finally, when we know that 70% of Tananarivians think that there are too many buses, we are tempted to believe that they are responsible for the monster traffic jams that clog the arteries of the City of Thousands.
In 2017, the UCTU counted more than 3,500 taxis in circulation in the capital, not to mention some 2,000 vehicles of suburban cooperatives. Poorly placed bus stops here and there, as well as the deplorable state of Antananarivo's roads (I'm not even going to talk about the problem of national transport out of the city) do not help matters. We are still far from being out of the hostel!