17/07/2019. You probably remember the time when when a child did something stupid, it was bound to end in the monumental "spanking" that his parents would later give him. In the case of Malagasy parents, anything they could get their hands on would do: whether it was a broom, a belt, a sandal or the famous "kobay". But what about today? How is the education of children in Madagascar?
At Stileex Post, we have prepared a survey to find out how parents are educating their offspring. Noting that the subjects that participated are all major, you will see in the next paragraphs what principles the Tananarivians set for themselves in terms of education despite the daily challenge that the organization of the household represents for them.
More than half of the people of Tananarivo are already parents
Taking the inhabitants of the capital of Madagascar into consideration, it turns out that 22% of them are single when 78% are in a couple relationship.
In keeping with the subject of our survey, we asked them to begin by asking if they were parents, and indeed, 59% of them had children. Regarding the means by which they had them, 98% indicated the natural method, while the remaining 2% were split between co-parenting and adoption.
For the majority of them (33%), the eldest of their children is already legally of age. However, 6% have an older child aged 16 to 18, 23% have an older child aged 11 to 15, 20% have an older child aged 6 to 10, and the rest (18%) have been parents for the past five years. So to sum up, a little more than 77 or 78% of them have given life to these new generations that are so controversial, namely Generation Z and Alpha, known as Generation 2000.
Malagasy people encourage their children to maintain relations with their families
In spite of the pace of life that their jobs and other obligations impose on them, we know how important the family is to Malagasy people. Each generation was careful to instil this value by ensuring that the next generation remained in contact with all its predecessors.
In questioning our subjects, we concluded that this was still the case. Of all our respondents, 68% see their children maintain regular contact with their family, although for 31% this was done at an average rate and for 1% it was rather rare.
They were also asked about the relationship of their offspring to their spouse's family. There was a slight difference in this respect, as 96% reported having regular contact, which is not the case for 3%.
Whether on the side of the respondent's family or that of his or her spouse, 98% of these relationships are cordially good while 1% state that they are somewhat negative.
The principles that the Tananarivians apply to educate their children
We know the various situations in which Malagasy parents find themselves. There are young parents, others who are single mothers or fathers, etc.. But with globalization the culture has evolved. Couples composed of same-sex parents are beginning to integrate into our society.
We then asked their opinion on this subject. 99% of them affirmed that there are many differences in the education received by the child of a homoparental parent and that of a heteroparental parent. And 98% of the latter think that the sexual orientation of their parents influences their behaviour.
When we asked them to tell us what they think are the 3 secrets of a good education, we could see that most of them rely on communication (17%), understanding (16%) and affection (13%). The next three important principles are trust (12%), setting an example (12%) and listening and dialogue (10%).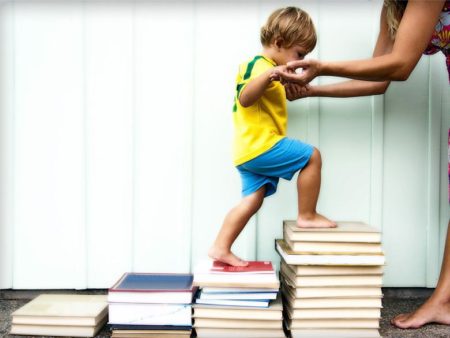 Contrary to popular belief, parents are no longer as strict as they used to be, as in our ranking setting limits and prioritizing discipline occupy the second to last two places with 9% and 8% respectively. A small minority (3%) believe that giving them free time and allowing them to play would contribute positively to their education.
There's still 49% of parents who are in favor of physical punishment!
Yes, it's true. 49% believe that nowadays it is still necessary to hit a child when he does something stupid. They say that this old-fashioned beating marks their minds more, encourages them not to do it again and to stand up straight in the future.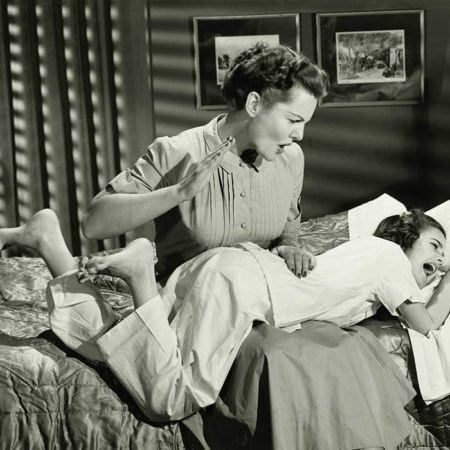 50% are more for dialogue. For their part, they think that this excessive method would push the child to rebel and hold a certain resentment towards their parents.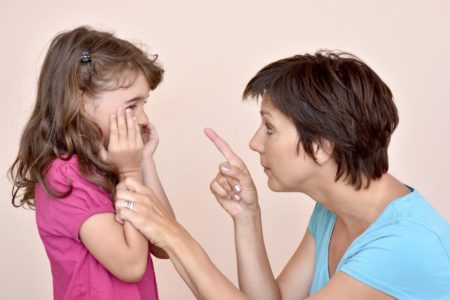 Personally, it's not that I am advocating "spanking", but I find the rather permissive attitude that most parents have these days is harmful to their successors. It would be better, I think, to strengthen discipline. And what do you think?