Mauritius is the country having the most dynamic economy in sub-Saharan Africa. Setting up a company there can bring you many benefits; whether you plan to live on this paradise island, take advantage of lower tax rates, trade with all Africa, or the rest of the world. This is the choice I made: I started my business in Mauritius a little over a year ago. In this article, I will explain why; and how you too can create a company in Mauritius in just a few weeks. I shall share my feedback with you.
Why set up your enterprise in Mauritius?
When we consider Mauritius, we think tax haven. But it would be very reductive to contemplate this country only for this aspect, which actually tends to no longer be true.
Offshore company in Mauritius
In Mauritius, it is theoretically possible to create these famous offshore companies at a zero tax rate (called a Category 2 Global Business Company / GBC 2). But bear in mind that this is a good idea only if you operate in specific sectors of activity. For example, if you sell your products or services to an European client, you will certainly attract the tax authorities' attention on him … Moreover, it is currently difficult to open an account in a Mauritian bank for this type of company. Indeed, the banking institutions and the Mauritian government do not want to be involved in sham or dummy companies – concealing illegal activities (notably following India's accusations in 2012). What's the point of having a business without a bank account for it?
The beauty of Mauritius is not found only in its landscapes
If you want to set up a totally offshore company, I recommend countries like Seychelles, but that shall be the subject of another article.
A country with an excellent reputation
There are two other main types of businesses in Mauritius: the domestic company and the GBC 1 (Category 1 Global Business Company). Very interesting tax rates are imposed on these businesses, respectively 15% for the domestic company and 3 or 15% for the GBC 1 (depending on your client's location).
These companies are not labelled 'offshore' – the red flag that alarms the world's fiscal services. You will have to pay tax, however the rate will be low (15%) or close to nothing (3%).
But most of all, these two types of companies will allow you to do trade globally whilst enjoying the notable standing of Mauritius, namely as a stable, modern country, with laws and regulations, developed banking services, effervescent economy, low corruption, etc.
A dynamic country and a shining example for Africa
Mauritius is a former French colony, and subsequently, an English colony. It gained independence from the English in 1968. It is a tiny island lost in the Indian Ocean, counting few resources. Its main economy was based on sugar cane cultivation, still important today, but that was not enough to meet the needs of the population.
The government had to rack its brains to attract foreign capital and develop new economic sectors. And they succeeded. With great ingenuity and perseverance, Mauritians have built a strong and diversified economy, an example for the rest of Africa today.
And it is true that it is pleasant to evolve in a business-orientated country. Especially if you want to conquer the African market, Mauritius will be a perfect headquarter thanks to its geographical location and its development aids. The island clearly wants to position itself as a hub of the African continent.
Comparative table of types of companies in Mauritius
| | | | |
| --- | --- | --- | --- |
| | GBC1 | GBC2 | Domestic |
| Tax rate on revenue in Mauritius | 15% | 15% | 15% |
| Tax rate on revenue outside Mauritius | 3% | 0% | 15% |
| Anonymous | Partial | Partial | Nil |
As far as I am concerned, I opted for a domestic company though my aim was not tax optimisation, but to create a company in a stable country outside the European Union (EU) to develop my business activities in Africa. A tax at 15% is in any case, a very acceptable rate in from the Mauritian government's viewpoint. And let's not forget that starting this company would enable me to reside in Mauritius with an Occupation Permit.

On the downside however, buying real estate in Mauritius is very difficult for a foreigner.
How does a foreigner create a company in Mauritius?
Well, it's easy enough in the end. Everything can be done remotely, including opening of a bank account. The only tricky point is to choose the firm that will guide you in this process. I have given a lot of thought to this question and have even tried several providers. I hope that the advice and feedback that I will share with you now, will save you time and money.
International firms specialising in business creation
I advise against this type of firms. Or rather, I strongly recommend you to work with a local firm, so in this case in Mauritius. Moreover, most of these global "big firms" subcontract the follow-up of the files with local consultants … The service is relatively impersonal, one clearly feels that you are a yet another file to treat. Now there may be exceptions, of course. I advise you to contact the firm first, test their responsiveness and see if they really understand your business activity and needs before you cash out.
These international firms are easy to identify, as their websites tend to appear at the top of the search engine results for keywords like "create a company in" + the desired country. Moreover on these websites, you will observe that they offer their services in a range of different countries. Know that they will not hesitate to direct you to this or that country according to their own interests (more interesting margins, less paperwork, etc.).
Vanille Stratégie
Vanille Stratégie is the firm that I chose to create my domestic company in Mauritius, and though they did the expected job, I was quite disappointed with the service.
First of all, the director Sylvain Liotard (who is French) had used objectionable commercial techniques that I resent. For instance, he had told me that his Vanille Stratégie firm would be interested in acquiring a business management software that we market. So I give him access to a demo version, but he never bothered to test it… I still decide to become his client and he continues to claim to be interested in our software. But once everything had been paid for and the company had been created, he informed me that he had bought another program without even trying ours. We had the impression that we had been manipulated.
Moreover, I decided to go to Mauritius to meet the manager of our future bank account at the Mauritius Commercial Bank (MCB). I had repeatedly asked Vanille Stratégie to make an appointment with my banker. They confirmed that it was arranged. However, on the day of my arrival, nothing had been prepared! I could not even meet anyone at the bank because Vanille Stratégie had forgotten that the latter closed at 15:30! I had to take care of this myself the following days.
Then came the moment of having to make the tax declaration. Sylvain Liotard put me in contact with the accountant of his company who was supposed to establish our financial statements. I had to remind the latter several times but with no result at all in the end… I'm going to be vulgar, but you have to know how to use the right words: they did not fucking care about us. It was impossible to show more blatant and rude sign of disinterest.
STRATEGY & CONSULTANCY
The new management firm I chose is much better and gives me full satisfaction. I warmly recommend it. It is STRATEGY & CONSULTANCY led by Ridwan Mamode Saib (Mauritian). He has a long experience in his job, previously working for a large group with a similar activity.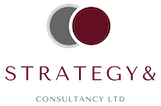 Before signing with them, I took care to go to their office in the center of Port Louis. I met his employees and was patiently explained all the clauses of the contract. It's really a different approach. Although my current turnover is not yet impressive, we are still treated with a lot of attention. Day or night, Ridwan answers any of my questions on Whatsapp. He is always very available. And if he is away, one of his collaborators will take care of us in the same way. A true VIP service.
If you need anything, ask Ridwan, he will find you what you need in Mauritius. Often we read that Mauritians are very kind and helpful, this person is a perfect example. It should be noted that Acutus assists me in publishing our job offers in Mauritius.
Here is their website: Strategy & Consultancy
DTOS Ltd (IBL Group)
I did not sign with DTOS Ltd, but when I was in the selection phase for a management firm, they were on my list. Why did not I work with them? Because of their rates and size.
IBL is a large investment group in Mauritius. They are present in 23 countries around the world and in many sectors of activity. Their turnover amounts to almost one billion euros per year with more than 280 companies. In short, a giant.
Therefore, it is inevitably felt in their rates and this did not bode well as to the cost of the follow-up of our file. We are a tiny company for them. I much prefer a customized and human-sized service that often, only small and medium firms can provide.
But I am citing them anyway, because if you have the scale and you are ready to put the price, then DTOS Ltd can be a good choice. In any case, it is a very serious company and I have met their representative in Madagascar.
I wanted to make a link to the DTOS website, but it seems that the latter has technical problems, so instead here is the link to IBL group's website.
How much does it cost to create a company in Mauritius?
Well, in the end, it's not that expensive to create a company in Mauritius. Count a few thousand euros for the registration phase of your business, including support for the creation of the bank account.

At the level of the annual expenses, it will be necessary to foresee at least with a local director (if you do not reside in Mauritius yourself), the business registration, the governmental rights and, of course, the accountancy. The amount of these charges depends on your business volume, but again, if you are a small company, less than a thousand euros will suffice.

That may be expensive, however, is your trip to Mauritius if you decide to go there. The minimum price of a return ticket France-Mauritius costs around € 1,200 and that is the Economy class. Count double for the Premium class and 4 times more for the Business class. The visa for Mauritius is free for most countries of the world.
Not to be underestimated either – regarding the cost of bank charges – I am of opinion that they are much higher than in Europe. At the MCB, for a professional account, one could pay up to 50 euros per month just for the account maintenance! Furthermore, do not forget that international transfer fees are substantial and this could discourage more than one of your customers if their transactions are small amounts. Nevertheless, the opening of a Paypal account is possible in Mauritius and will allow you to cash the small sums.
For further information
That's it, I hope that my article will help you in your process of starting a business in Mauritius. In any case, if I had known all of that beforehand, I would have saved time and money :)

See also: 6 essential Sales steps that are easy to learn and apply.