A free CRM (Customer Relation Management) software is used to efficiently manage interactions with prospects, customers and their contacts. Choosing a good free or paid CRM can improve the conversion of prospects, customer loyalty and thus successfully increase the revenue generated by the customer portfolio. We have selected 6 best CRM software. Some of these programs are Open Source CRM that enable you to freely modify their source code. Here they are…
Openflex: the Best CRM
Presenting Openflex
Openflex is an outstanding CRM that will surely boost your sales. And we know what we are talking about because it's this CRM which we use personally. Openflex is an improved and professional version of a framework already widely used in the world (more than 3 million users). Openflex is published by a trio of companies in Digital Services (ESN in French) located in Estonia, Mauritius and Madagascar. This software is mainly disseminated in European and African countries.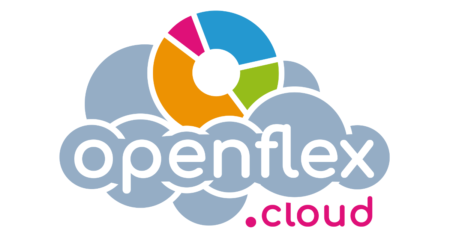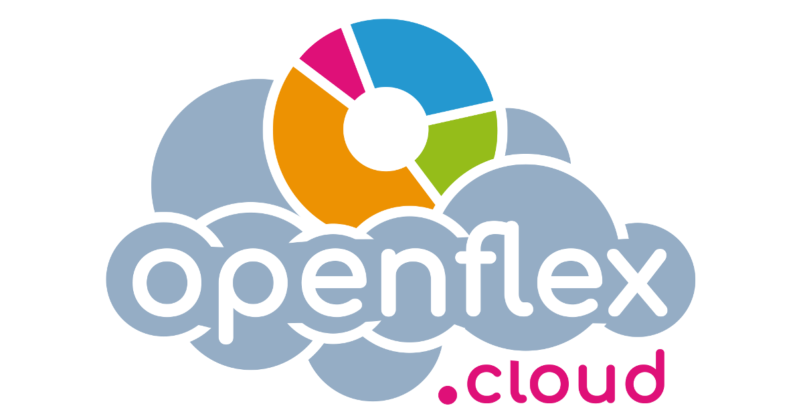 What are the special features of Openflex? Its an highly adaptable version for each country and its ability to match customers' needs (personalised developments in the software are possible).
Openflex CRM Features
Openflex is a CRM hosted in Cloud. So, we can use it in a simple web browser. It is undoubtedly compatible with Windows, MAC, Linux, etc. Any system that has an Internet browser! Another fundamental advantage with Openflex is that you and your entire team can access your data wherever you are, even when roaming…

With this CRM software you can: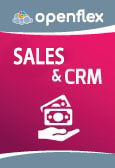 Create quotes and professional invoices
Follow reminders of prospects and unpaid invoices
Catalog your products and services
Manage barcodes
Manage price levels and discounts
Track multiple payments
Manage recurring invoices
Obtain statistics and dashboards, etc.
If there was only one software to choose for a company, it would of course be Openflex CRM.
A CRM mobile application acclaimed by its user
Openflex provides a free Android CRM mobile application to its users. You can download it here. With this app, you can track the activity of your business from anywhere, in the palm of your hand. At any time, using your smartphone, you will be able to know the key figures (KPI) and also the various alerts such as unpaid invoices. The balance of your bank accounts (and your cash register) and an Android barcode reader are also present for free.
Openflex is the only CRM to offer this kind of mobile application.
Get 10% discount for purchasing Openflex CRM
Openflex is marketed by "modules". Each module provides a set of features (quote, invoice, accounting, payroll, etc.). Note that although Openflex works in Cloud, there is no subscription to pay and the number of users is unlimited.
Vtiger CRM, a Free Modern CRM Software
Introducing Vtiger CRM
Vtiger CRM is known as the most used Open Source free CRM in the world. It's important to know that global companies such as Nokia, Dexia, AGEON, Lenovo and others are using it for Customer Management. Like most free CRM software, it enables you to:
manage accounts and contacts
provide customer support
produce the catalog of product references
monitor sales performance
and manage a collaborative agenda



The latest version, Vtiger CRM 7, is now available with more features and a modernized interface compared to the Vtiger CRM 6 launched a few years ago.
Using Vtiger CRM software
You can easily use Vtiger 7 in Intranet or from the Internet using a simple web browser. Once logged in, the user arrives on the dashboard with a general menu in the upper left corner. This menu displays all the functionalities under headings: Dashboard – Marketing – Sales – Inventory – Support – Projects – Mail manager – Documents – Extension Store – More – Settings.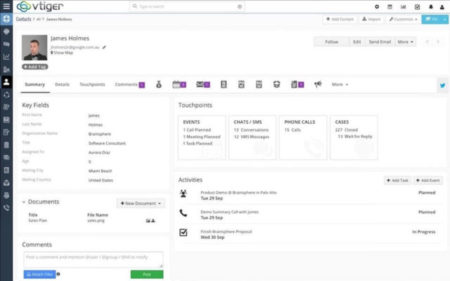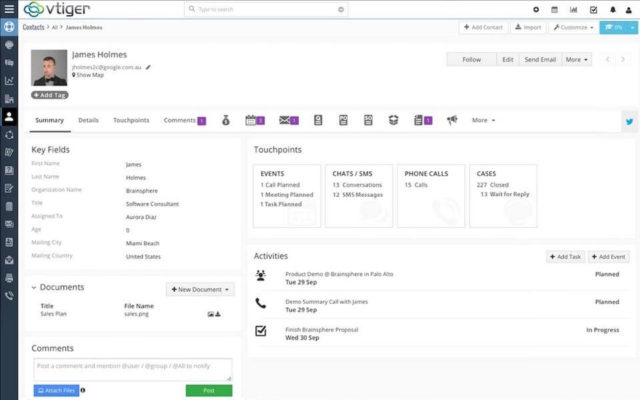 This new version of Vtiger allows the user to add new dashboard tabs via the "More" section. Navigation to associated modules is easily done by means of a sidebar with shortcuts visible on the left side of the page.
One of the main innovation on this free CRM software written in PHP resides in the possibility of displaying any record with a date on the calendar.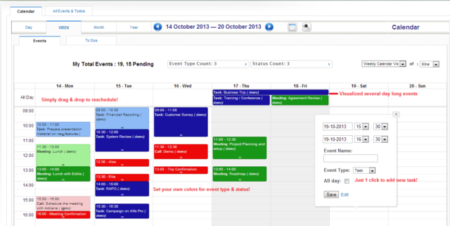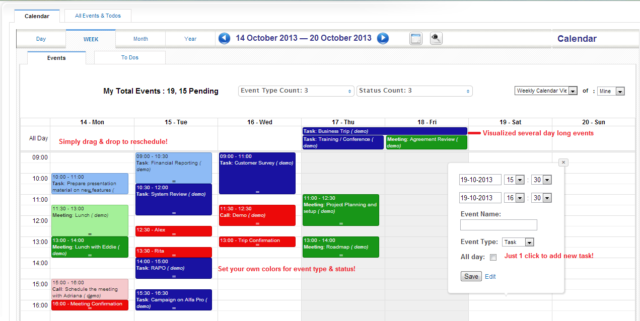 This Open Source CRM software integrates Sales Management with the management of cycle Quotation – Order – Invoicing cycle. It has advanced tax calculation settings that tweak how orders, quotes and invoices operate taxes and fees.
Free international CRM software
It should be noted that Vtiger is available in several languages and offers more than 100 plugins and extensions for download. The connection with mobile devices like iPhone or Android is also available (CRM mobile applications).
With a rapidly growing community, organizations that have chosen Vtiger CRM benefit from top-class support and maintenance.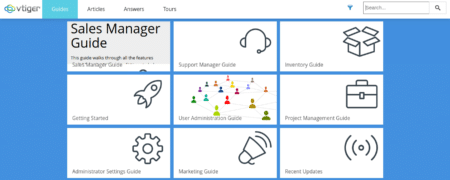 The free CRM software Vtiger has intelligently seduced large brands by being strong, free and being accurately responsive to very specific needs. Vtiger CRM also grants the establishment of communication interfaces with third-party computer systems.
SuiteCRM, a Free Alternative to SugarCRM
Presenting SuiteCRM
Born from a SugarCRM database (good software but not selected in this top 5 because it is not 100% free), the SuiteCRM solution describes itself as a free online CRM software adopted by very demanding organizations like the National Health Service (NHS) in England. It is a free application for integrated Customer Management and has been rewarded several times for its quality.



You can download this software via the official web portal here.
Features of this CRM software
In your free SuiteCRM CRM software, you have the possibility to handle multiple currencies. Once connected to the administrative area, go to the "System" section and select the "Coins" service. With the "Create" section, you can add new currencies by mentioning the name of the currency, its conversion rate against the dollar, its status and its currency symbol. You will still have the option to delete any currency besides the default US Dollar.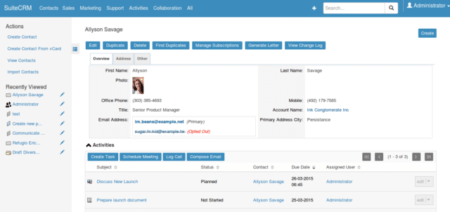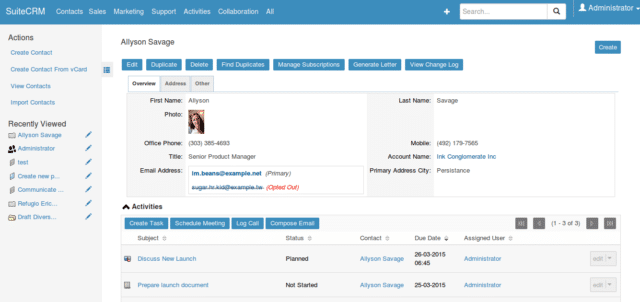 On this free CRM, it is possible to computerize the tasks to be executed and processed automatically by the system. For that, it is enough:
select the option "Planner" in the "System" section,
then create a new job,
you must choose a job name, a "Job" to execute,
specify the execution interval,
define the job url,
and determine its status by enabling or disabling it.
Each job can be deleted or modified at any time.
Easy maintenance Operations
This free CRM software includes an accessible repair tool in the "Settings" section by clicking on the "Repair" option.
This very powerful tool allows in particular to:
repair the database;
repair roles and activities;
delete unnecessary files in the download directory.
For more security, this free CRM software enables you to create a full backup, which is recommended after every major change in the SuiteCRM. This backup can be restored in case there is a problem.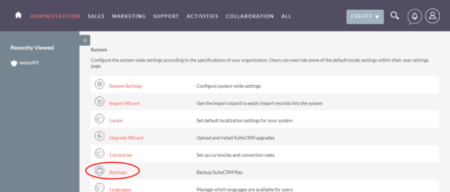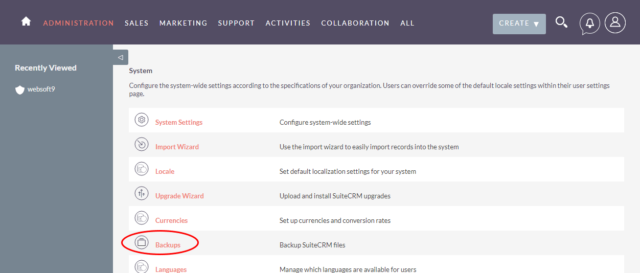 Remember to generate, firstly, a complete backup of SuiteCRM files in the public_html folder by default unless you access your software via a subdomain. Then, back up the database whose name is in the SuiteCRM configuration file. You can do this by connecting to the "cPanel" (or "Plesk") account, and clicking on the "PhpMyAdmin" service. Use the "Go" button to download a copy of the backup.
The procedure to restore a complete backup of SuiteCRM is done in 3 steps:
Step 1: Restore the SuiteCRM files that will need to be downloaded to the public_html / directory of your account;
Step 2: Restore SuiteCRM Database by creating a new database via the "phpMyAdmin" service;
Step 3: Edit the SuiteCRMconfiguration file with the new database name, user name and password
Dolibarr: an Excellent Free CRM Software
Introducing and Installing Dolibarr
Personally, I think that Dolibarr is one of the best free CRM software on the market. It's also a free, flexible ERP software that allows you to manage all facets of a business with a single online tool.


It is designed for web developers as well as for beginners who have no knowledge of PHP. Therefore, two types of installation are possible:
Automatic installation, provided that you have an operating system compatible with the downloaded version of the software (Windows, Fedora Linux, Debian Linux, Linux Ubuntu, Red Hat Linux);
A manual installation that requires a minimum of knowledge in web administration (knowledge of installation of a PHP web site with MySQL database is sufficient).
Some guidelines will have to be scrupulously respected to succeed the manual installation of your free Dolibarr CRM:
first you have to download the software via the official directory https://sourceforge.net/projects/dolibarr/files/,
then choose the web server on which the application will be used (LAMP server – Linux Apache MySQL PHP),
then launch the wizard that will install the necessary components to run the software (there are several simple steps to follow),
Once your free Dolibarr CRM software is operational, the first thing to do is to enter your password, which will be requested each time you start the Dolibarr CRM software.
Configuring Dolibarr – a fundamental Step
Then comes the most important step: configure this CRM software according to your activity, by providing the necessary information to manage your activity.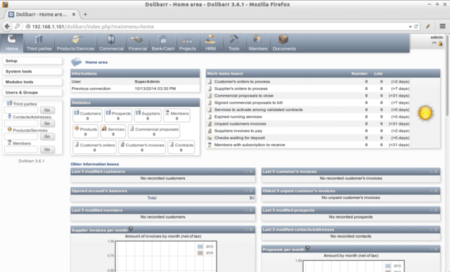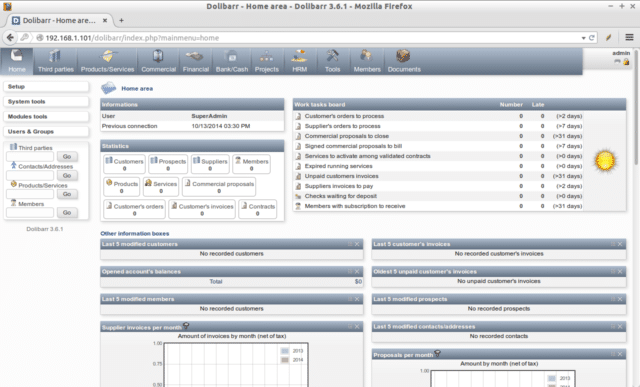 Thus, you must follow the following steps to complete the Dolibarr configuration and ensure the perfect use of your free CRM software:
Set up your company via the menu on the left of the screen. Enter the name, address, head office and other information about the company
Enable or disable software modules as needed. It should be noted that some modules require additional configuration to be workable
Check the tasks related to your modules in order to execute them
Being the administrator, remember to modify and regulate the user rights (very crucial!!!) via the "Users and Groups" section on the left of the interface.
How to use the free Dolibarr CRM?
Usually, modules like Marketing, Invoicing, Warehouse Management and the configuration of different taxes are mostly used by VSEs and SMEs. Here are some practical examples:
to activate the "Quote" module, simply go to "Customer" tab and click on "Create a proposal";
"Invoicing" module allows you to create, modify, manage and track customer invoices. We can choose an existing model or create a new one. Then enter the various information of the invoice in general (specification or title, unit price, VAT rate,…) and finally validate the invoice;
for better organization of the list and stock of products, the software has included a "Product" module, a "Service" module and a "Stock" module. All these are accessible via "Product" tab. These modules allow you to configure all products;
the configuration of VAT rates is possible with the Dolibarr CRM software on the "VAT rates" page.


Dolibarr is an Open Source CRM software offering a variety of options and features that make it one of the best free CRM software. From the products, services and Stock Management to the Treasury Management, through the follow-up of companies (customers, prospects and suppliers) and associated contacts. And from the management of commercial actions, orders and invoices, contracts and regulations to the management of members and associates.
EspoCRM: a Free CRM
Presentation
EspoCRM software is an open-source web application designed with a user-friendly and simple interface that allows you to see, enter and analyze your company's relationships at any time. It's a free CRM software that helps you steer your Customer Relations to the very last minute.


The development teams of this software constantly improving this software to maintain a satisfactory quality of use on all devices (desktop, laptop, tablet, smartphone) and with most web hosts.
Personalisation
The free CRM software EspoCRM is downloadable on the official website https://www.espocrm.com/download/. It's easy to install on the remote server or locally, and fully flexible in its basic version. Thus, this free CRM is conceived to satisfy any type of industry and any form of business. This CRM software allows for instance, Account Management, scheduling, sales process monitoring and automation, Messaging management and activity tracking.
In order to optimize sales, the app has masterminded different services. They serve to convert a prospect into an opportunity, to ensure potential sales and to better manage accounts and contacts. The management of emails holds an important place in this free CRM software by allowing an automatic recording of emails.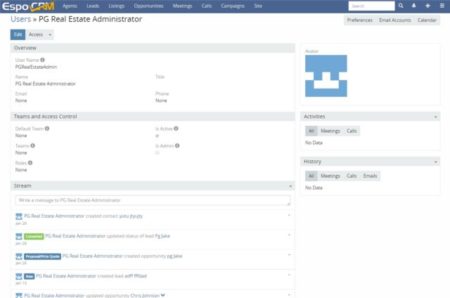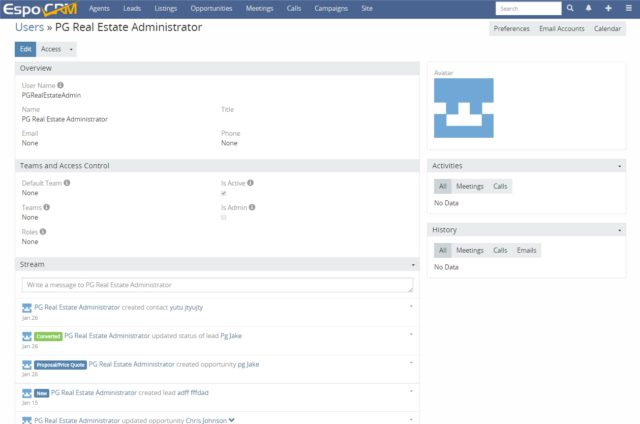 The application ensures, by means of its social asset to better manage the flow of activity of social networks.

To personalize your site, several options are available. Let's mention a few below:
Modify layouts for detail and list views via the Layout Manager;
Create custom entities, fields and relationships through the "Entity Manager" section;
Customize application labels through the Label Manager.
Other features
The EspoCRM CRM software allows the display of address fields, the export of data to Excel and other spreadsheets online or offline, and the integration of Google Contacts.
Let's summarize the strengths of this application before moving on to the next. It is fast, completely Open Source CRM, with a responsive design and above all it is easily adaptable to exactly match the specific needs of any business.
HubSpot CRM, a CRM software
Introducing HubSpot CRM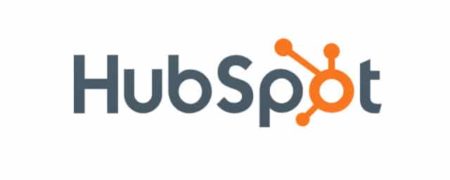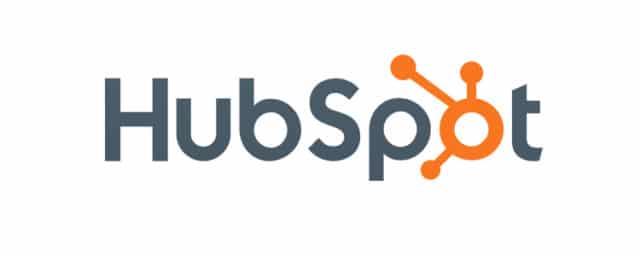 Among the free CRM solutions that are still in the top 5, HubSpot CRM is an "all-in-one" marketing solution. This CRM software provides all the tools that a company needs to track and maintain its prospects and customers. It also allows you to manage a website, blogs, landing pages, e-mail lists and the contact database.
HubSpot CRM: Advantages
HubSpot software has its paid versions: Starter, Basic, Professional and Enterprise. But it also offers its customers a 100% free version. This version makes it particularly possible to have an analysis dashboard with a professional and simplified interface, to ensure efficient contact management and to have forms for collecting information and statistics.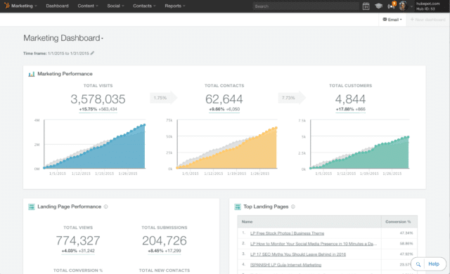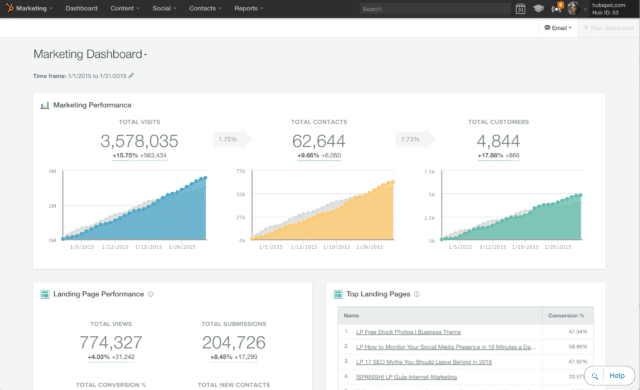 You can limit yourself to this totally free version or opt for a paid version of HubSpot CRM. The latter offers you more tools such as the integration of Salesforce, blogs and content creation, landing pages and calls to action, etc.
This free CRM software gives extraordinary results as it promotes sales and marketing teams to work together permanently to optimize sales.
Thanks to a team of Marketing experts, HubSpotCRM provides free training to its customers for better use of this software's CRM tools and making the most of it. On the official website, users will find different support materials about HubspotCRM, forums and user groups, a Hubspot Marketing library, videos and tutorials. All this is accessible directly on https://academy.hubspot.com

How does HubSpot CRM work?
Generally, Hubspot offers each customer unlimited connections. The perfect thing to do is to use one for the administrator, who will set up other connections for different users while specifying the rights of use. This is done using the Hubspot Settings, by clicking on Users and Teams, then create a new user, enter this information and define these rights (display, modify, export, … etc). Then you have to define the access rights to the various marketing tools available on this free CRM: blog, forms, workflows, landing pages, etc.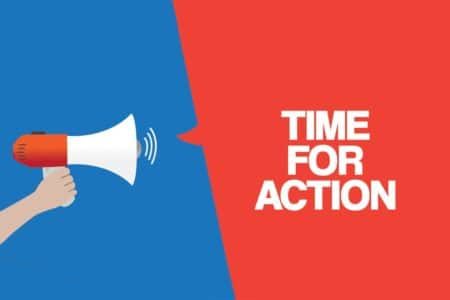 Talking about the templates, HubspotCRM offers its customers, even as a free CRM, a number of predefined templates for their blogs, Advertising pages, websites, etc. These templates can be customized via the "Content / Design Manager" menu.
The HubSpot CRM application has implemented content promotional tools with different social networks. The customer can then post Advertising messages on social networks automatically and predefined. HubSpot CRM also allows you to interact directly with your audience on Facebook, Twitter, Youtube and other social media. To configure this, simply access the "Social / Social Settings" menu from the HubSpot dashboard. Then add an account or multiple accounts and connect to HubSpot. Finally, you have to launch the promotion of the content through the menu "Social / Publishing.
HubSpot CRM Highlight
Concerning Marketing, the HubSpot CRM software focuses on Inbound Marketing's methodology that studies visitor behavior and transforms it into customers and new developers at the same time. This is possible thanks to the integration of several complementary tools that must be activated and configured right after the creation of new content.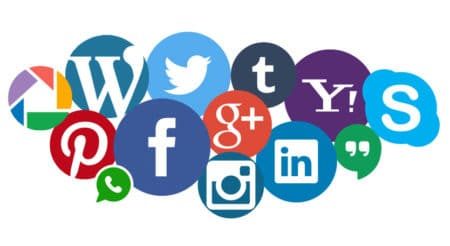 The tool "Blog Hubspot" allows to direct the user thanks to its function of optimizer SEO (Search Engine Optimization). The "Call to action" tool allows users to act and interact with the content.
Visitors are invited to click on links, download books (e-books) or subscribe to newsletters and webinars for example. These actions should bring users to forms, landing pages, or other pages previously made through Hubspot. At this stage, it is recommended to prepare a series of e-mails with a well optimized content to retain the prospects and place them in the chimney in order to turn them into potential customers. The "HubSpot Workflows" tool automates this thanks to the Hubspot CRM philosophy based on e-mail Marketing and personalized support for prospects.
In summary, HubspotCRM is a very comprehensive marketing tools platform with very active technical support. You just need to invest in human time, have an active Marketing team that handle all the capabilities of HubSpot Marketing for its online strategy, and a team of sales people who know how to make the most of this free CRM.
What is the best free CRM software?
All the software listed above are free CRMs that offer quality features like for example:
storage and classification space for contacts, accounts, business proposals, etc .
an activity tracking interface (reports, statistics)
and a business agenda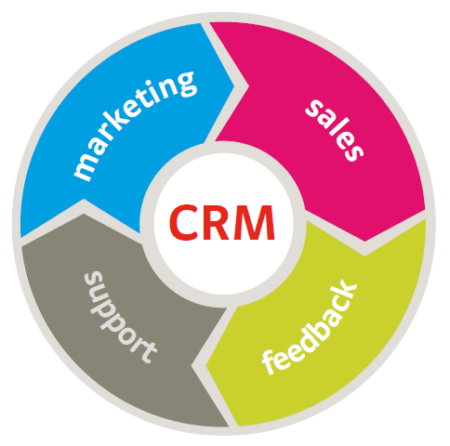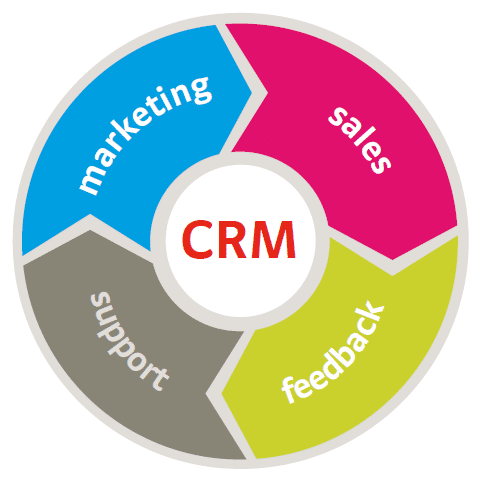 However, other criteria might be considered when choosing the best free CRM software for your needs:
Compatibility and "interoperability" with other tools you use on a daily basis (messaging, Management software, etc.)
Ergonomics, which combines both the speed and readability of the application, as well as the ability to create own prospect qualification fields for example;
Availability and efficiency of Customer Service
Location of Data hosting
To continue, we tested 2 CRM software for you:
See also: POS Software NF525: Comparing Best Solutions