11/06/2019. How beautiful it was that long Pentecost weekend. Big feasts with the family or grills and alcoholic drinks with friends (always in moderation please!). Now it's time to get back to our daily routine. But first we need to recover. Party or not, nothing is too difficult to get back into shape, just have a good glass of milk. By the way, in Madagascar are we consumers of dairy products? The dynamic journalists of Stileex Post have therefore conducted a survey on the consumption of various local dairy products by Tananarivians. The survey was carried out in the four corners of the capital of the Big Island.
Dairy products from Madagascar: Tananarivians love yoghurt
You will surely not be surprised by the results of the surveys on dairy products in Madagascar. In fact, the inhabitants of Antananarivo seem to appreciate yoghurt (42%) twice as much as cheese (22%). And between these two creamy recipes, a quarter of the 859 people surveyed obviously also consume milk. But there are still 11% of them who don't touch our local dairy products at all. Some of them admit to being allergic to it.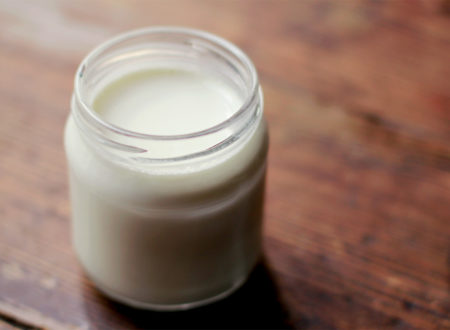 The citizens of the City of a Thousand are aware of the benefits of dairy products. This is why half of the people surveyed, about 51%, eat dairy products 2 to 4 times a week. Of course, a small portion (14%) take either milk, cheese or yogurt every day. Unfortunately, only 20% of the inhabitants take it only occasionally. Maybe the purchasing power has something to do with it.
Homemade products in first place
We can all see that homemade yoghurts and artisanal cheeses sell more easily than brand name products. To this day, these local homemade dairy products still hold their place at the top of the list. However, for both cheese and yoghurt, they are closely followed by some of the most familiar Malagasy industrial brands that the citizens of the capital have always been familiar with. See for yourself:
Cheese
artisan cheese: 26%
Socolait: 25%
Tiko: 20%
Fivatsy Ambatomanga: 16%
Ny Antsika: 9%
Mangoro: 3%
Rova: less than 1%
other: less than 1%
Yoghurt
homemade yogurt: 38%
Tiko: 26%
Socolait: 18%
Iti: 11%
Tia: 3%
Voky: 2%
Yama: 1%
Yomi: less than 1%
Rova: less than 1%
Monthly consumption of local dairy products: word of mouth!
An interesting fact caught our attention during this survey on dairy products in Madagascar. In fact, our statistics show us that a fairly large proportion of the Tananarivians surveyed do not much prefer to divulge their average monthly consumption of local dairy products. You can see on the downloadable infographics that 36% of the people surveyed about their milk consumption answered "no answer". The same goes for cheese consumption where 40% of the citizens surveyed remained silent. For the consumption of yoghurt too, 10% did not give an answer.
Monthly consumption of local dairy products is regular
While almost half of the people surveyed did not want to inform us of their average monthly consumption of local dairy products, fortunately the other half agreed to let us know. And as you may have already guessed, these capital city residents are paying close attention to their figure while filling up on protein and vitamin D.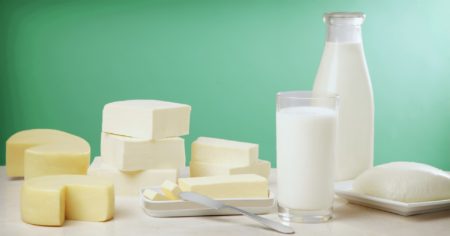 First of all for milk, the 27% of these citizens take at least 2 Litres per month, if the 10% and 11% drink 1 and 3 Litres respectively. Of course, there are always exceptions such as the 5% who drink more than 4 Litres per month, or the 7% who admit to not drinking any at all.
It's pretty much the same for cheese. In fact, those who consume an average of 3 units of cheese per month are in the lead, with 20%. Consumers who consume 2 units are in second place (11%), tied with 0 portions. Our statistics also reveal that 5% eat at least one portion of cheese per month.
Yoghurt consumption is something else for the Tananarivians. According to the results of our surveys, a citizen of the capital manages to consume about ten (27%) pots of yogurt per month. In some neighbourhoods, citizens take an average of fifteen (23%) or even twenty (13%). The district of Ambohipo, for example, has a higher consumption than that of Ambanidia.
Dairy products from Madagascar: available at the local grocery store
Party or not, the Tananarivians consume dairy products from Madagascar. More than half of them are not very demanding on the basic criteria for buying them. Indeed, 58% only look at the availability of the product. However, some consider first the price (15%), but also the packaging (15%). The 12% are concerned about the hygiene of the local dairy product to be purchased.
It is therefore quite logical that a large proportion of Tananarivians (71%) buy their local dairy products from the grocery store next door. With today's pace of life, few citizens of Antananarivo have the time to go to the downtown market (13%) or supermarkets (5%) to stock up. Some even go so far as to get their supplies from street vendors (8%).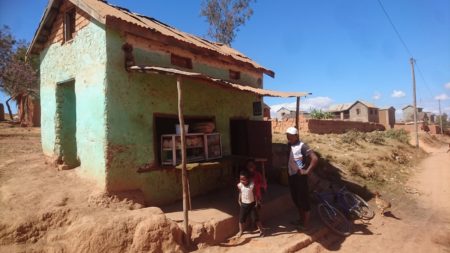 That's right! You can see it every day when parents offer a milk-based snack (59%) to their children before going to school. Don't forget breakfast, where a quarter (25%) of Tananarivians consume dairy products.
Tananarivians are very satisfied with Madagascar's dairy products
We have already seen that the inhabitants of Tana are not very demanding when it comes to the four criteria for buying dairy products from Madagascar, namely price, hygiene, availability and packaging.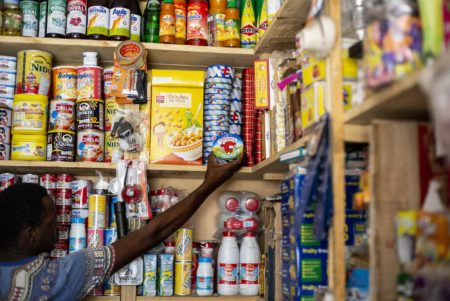 In fact, they support and trust not only the producers, but also the various sellers of "Vita Malagasy" products. Almost all of the people surveyed are satisfied with the price (95%), which they say is very affordable, as well as with the packaging of the products (98%). The same is true for the hygiene of the products (98%), not forgetting the criterion of very satisfactory availability according to the 99% of Tananarivians surveyed.
To conclude this survey on local dairy products in Madagascar
There is no doubt that today's Tananarivians, at any age and in any socio-professional category, love to consume dairy products from Madagascar. They especially like homemade yoghurts and artisanal cheeses. But this does not prevent the citizens of the City of Thousand from buying a small snack full of lactose at the local grocery store. Personally, like everyone else, I am more than satisfied with the quality of local dairy products. That is why I encourage the other 98% of Tananarivians to allocate a fixed monthly budget just for dairy products. An Australian proverb says "only love replaces milk", but in our context, we can have milk and energy and love at the same time by supporting local dairy products "Vita Malagasy". The choice is yours!