02/05/2019. Our article of the day deals with a theme that is still very stereotypical all over the world today: "the perception of disability". But do Tananarivians have the same vision as the rest of the world? So, to clarify this problem between perception and reality in relation to disability in Madagascar. Whether it is physical, mental or sensory, we at Stileex Post conducted a survey on this theme in the four corners of Madagascar's capital.
And in order to better understand the behaviour and reaction of the citizens of Antananarivo to disability, we, as dynamic journalists and investigators, conducted this survey on a sample of 879 people. This sample is obviously representative of the population of Antananarivo, aged 18 and over in all socio-professional categories.
People with disabilities are people like everyone else
Admittedly, this theme is more or less delicate, but we can already affirm that a good majority of the citizens of the City of Thousand are quite open-minded. Indeed, almost all Tananarivians (82%) consider disabled people as people in their own right. If the citizens of the capital have accepted gender equality, the acceptance of the 18% of disabled people as all people is still very sensitive at present.
Indeed, the 18% of respondents admitted to seeing the disabled as very different people. Some consider them to be fragile (3%) or even maladjusted (4%). But 74% of Tananarivians believe body and soul that disabled people are simply people like any other. There is even that 1% who believe that the disabled are strong people.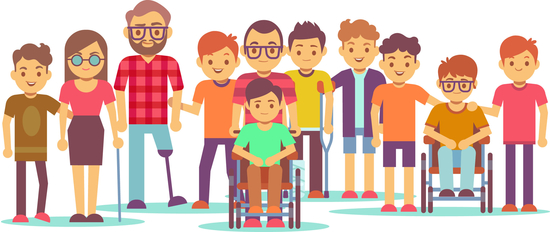 Positive emotion towards these people with disabilities
By digging a little further, we were able to discover the true feelings of the inhabitants of Antananarivo towards people with disabilities. Even if they don't show them very often, 94% of the Tanananarivians surveyed express many positive feelings towards their colleagues who are also called "invalids".


According to specialists, an act of sympathy (55%) or just admiration (39%) on a daily basis can have a beneficial effect on the disabled. But there are still those who are indifferent (3%), and those who, in spite of themselves, still feel fear (2%) when they see disabled people.
The wall of segregation: does it exist or not?
Although Tananarivians are very sensitive about persons with disabilities, they are undecided about the existence of any segregation. In fact, although 41% of Antananarivo citizens dispute the fact that there is today a real wall separating the disabled from other people, 57% of them do not fully agree on this point. According to 60% of them, the fight against this segregation starts at a very young age.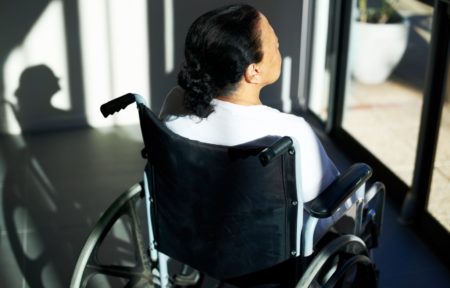 The "disabled" suffer far too many difficulties on a daily basis
Of course, the people of Tana are very understanding towards people with disabilities. According to them, having a disability does not at all mean giving up having a family or going on a trip (81%), studying and being independent (80%), giving up one's love life or professional career (79%) or just doing sports (72%).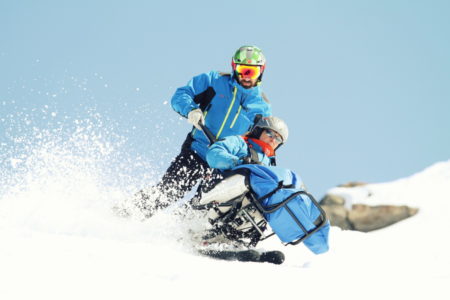 But even if the inhabitants of the City of a Thousand remain modest and indulgent in the majority, this will not really solve the various problems borne by the disabled in their daily lives. There is a whole list of permanent worries for disabled people, but see below the main difficulties they may have :
the gaze of others: 20%
the problem of displacement: 20%
Difficulty in employment: 18%
Difficulty in studies: 17%
mockery: 12%
access to certain places: 7%
Prejudice: 5%
Solitude: 1%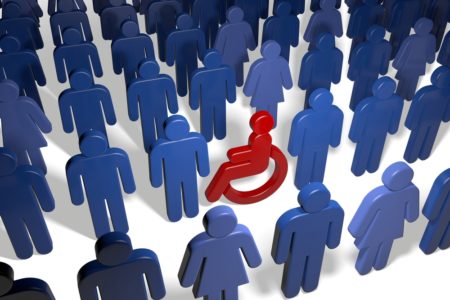 Everyone has the right to work
Apart from the (hurtful) look of the others or the problem of the displacement they have to bear every day, the physical, mental or sensory handicap is a big barrier to find a job in Madagascar. Moreover, 52% of the citizens of the capital think that only a minority of disabled people are able to work, while 32% think the opposite.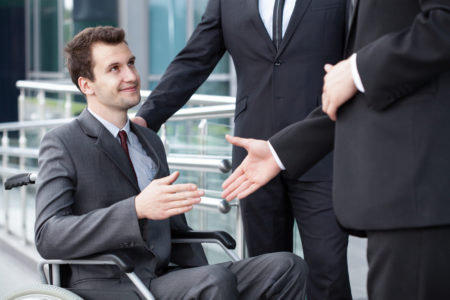 66% of Tananarivians confirm that despite a person's good skills, recruiters avoid hiring them because of their "disability". Even with the rights of disabled workers in the private or public sector, most companies repeat that this "difference" could affect the quality and quantity of production. Fortunately, there are still 32% who sincerely believe that companies on Tana do not discriminate. This is already a good point to play.
The State must set an example
Today, several organizations, private associations and others are dedicated to social assistance for people with disabilities. But even with all the different types of assistance, the people surveyed believe (81%) that the state has a duty to help disabled people financially, especially with the current cost of living. Of course, if there are already projects or programmes that go in this direction, the public authorities must set an example by strengthening their social and especially financial assistance strategies exclusively for people with disabilities.
What can we conclude from this perception of disability by the Tananarivians?
It is clear that the people of Tananarivo are very sensitive on the subject of disability. They show understanding, sympathy and even admiration for the disabled. In any case, people with one or more disabilities continue every day to suffer the same different problems because of the inappropriate behaviour of some: hurtful looks from others, indifference and disrespect… which can lead to difficulties at work or at school. If really 82% of the citizens of the capital of Madagascar perceive the disabled as full-fledged persons, they must also respect the rights of disabled people through the social and financial aid provided by the various organizations and associations, without forgetting the Malagasy authorities.