18/12/2018. In general, whether alcoholic or hygienic, during the holiday season or not, drinks are a must for Tananarivians.
So today, let us take the path of sobriety for a while and focus solely on the consumption of non-alcoholic soft drinks. Better still, let us look at industrially produced soft drinks, since they represent the vast majority of beverages available on the market. So, between soft drinks, energy drinks, fruit juices (in brick or not), syrups and powdered juices, we asked ourselves the question: which one is the favorite of the Tananarivians? But already, are the Tananarivians used to buy them?! The Stileex team has concocted a new survey just for you.
Not good for your health?
The first thing that jumps to mind is that buying hygienic drinks is not customary for Tananarivians. To the question "Are you used to drinking hygienic drinks? "(hygienic drinks), "hygienic drinks" referring here to everything that is soft drinks, energy drinks, soda water, etc., it appeared that 66% of the 961 respondents answered no.
Among the causes of this reluctance are primarily health reasons. About one-third of abstainers, 37%, do not use because of their health, and 26% openly admit that they find it unhealthy. 20% then point to the presence of (too much) gas in the composition of the drinks.
For the remaining minority, the reasons given are more nuanced: 9% find it expensive, 3% that it is too artificial and 2% that it is too sweet.
On the specific question of industrial fruit juice now, 78% of those surveyed admit that they are not used to consuming it, compared to 22% for those who do so often. This is even more than for hygienic drinks!
When asked why they are so repulsed, it's yet another hard-skinned idea that resurfaces: 40% of them say that industrial fruit juices are bad for your health. 18% don't drink it for health reasons, 15% avoid drinking it because they find it too artificial, and 10% think it's too expensive for them.
Finally, 9% do not drink them because they find these drinks too sweet, and a small 4% particularly want sparkling fruit juices, finding that there is too much gas in them.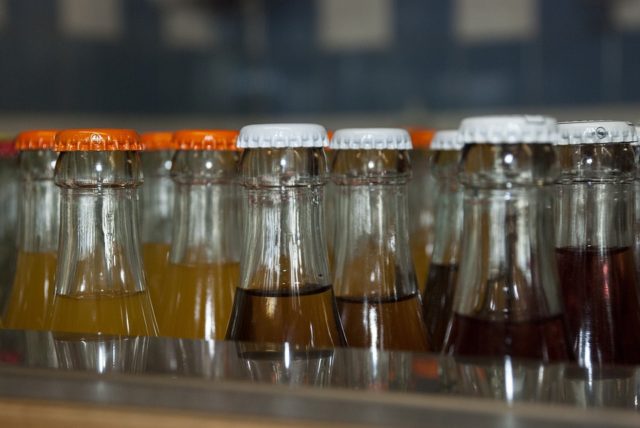 Intrigued by this "unhealthy" story, we took a closer look at it, but this time by interviewing respondents who are drink consumers. As a result, if we zoom in on each category, it looks like this:
64% find carbonated drinks unhealthy, compared to 31% who say not.
61% find that energy drinks are unhealthy, compared to 24% who say not.
As for industrial fruit juices, the trend is completely reversed, as only 35% find that they are unhealthy and 63% say not.
Where do we buy our drinks?
An overwhelming majority of consumers buy their food from grocery stores: 88%. This is where you can recognize the Malagasy advertisements that are always full of "Ho hitanao eny amin'ny mpivarotra mahazatra anao" xD: everything that is produced from basic necessities, including drinks, can be found at the local grocery store.
Next come those who buy from bars, which account for 8%. Then there are only 2% running the supermarket shelves and 1% drinking from the crate pushers, you know, those opportunistic trolleys that are always there when you're burning in the sun waiting for a bus, or when you want to cool your throat in an alley.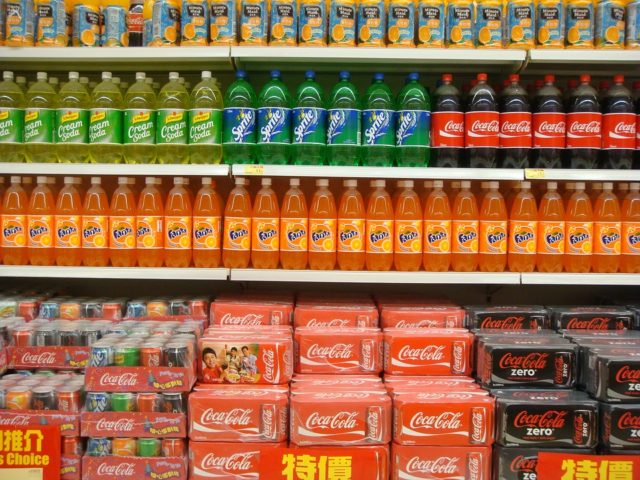 What do the Tananarivians drink?
According to the results, soft drinks largely have their place on the table of consumer respondents: 77% generally drink them.
Energy drinks such as Red Bull, Boost Vitality, XXL, or Monster come immediately after, even if they are far behind with 11% of consumers drinking them. Brick fruit juices follow very closely with ten percent (10%) refreshing themselves with it.
It also emerged that soft drinks are the preferred drinks of 72% of them, while 19% are more for industrial fruit juices. 6% then prefer energy drinks and finally 1% are for powdered juices.
Let's finish this overview by looking at the frequency of purchase for the 3 most expensive non-alcoholic soft drinks in the heart of the Tananarivians :
What can be learned from this survey on the consumption of non-alcoholic soft drinks?
What is certain is that the consumption of non-alcoholic soft drinks is not customary for the Tananarivians, because they are 66% to affirm that they do not drink hygienic drinks and this figure climbs to 78% for all industrial fruit juices.
But then, what are people interested in telling me? Well, it's easy to guess that it's mainly homemade/handcrafted natural fruit juices, but also, quite simply, water (JIRAMA water or bottled water): unmistakable, affordable and with no effect on health.
Because yes, another striking fact is that people who are reluctant to drink industrial drinks are mainly reluctant for health reasons: either they really can't because of a health problem, or they sincerely think that these drinks will make them sick by force. An opinion shared even by those who drink them regularly: 61% think that energy drinks are not good for health, 64% for soft drinks. In each case, roughly a third of consumers.
Surprisingly, they have decided to offer more credit to industrial fruit juices: 63% consider them not bad for health. Do Tananarivians instinctively consider that anything that is not natural is harmful to the body :) ?
Finally, let us conclude by underlining the inevitability of grocery stores: we knew that they played, along with the markets, a major role in the way Malagasy people did their shopping. Now, we also know that they attract the favours of 88% of the purchases of soft drink consumers! The very definition of convenience stores.