12/06/2019. Not a day goes by without complaining about traffic jams, whether in the city centre of Madagascar's capital or on the outskirts. For some ten years now, cars and motorcycles have been pushing around Antananarivo, so that road transport has become more cumbersome than ever. More cars in the city means more people with driving licences. Indeed, our survey of the day is a focus on the driving license in Madagascar. The dynamic journalists of Stileex Post therefore approached 898 Tananarivians in several neighborhoods in order to make the results as representative as possible.
Not even a quarter of Tananarivians have a driving license
In order to be able to represent all age groups as well as all socio-professional categories in Antananarivo, we covered the four corners of the capital. What is so surprising is that the number of vehicles is constantly increasing in the city, even though not even a quarter (23%) of the citizens surveyed in the capital have a driving license.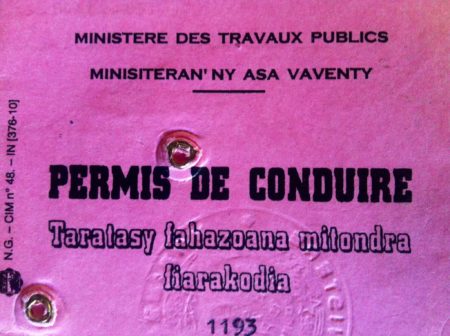 It is quite curious to see that in Antananarivo, 77% of the people surveyed do not yet have a driving licence. According to these inhabitants we met, the driving license in Madagascar is not really necessary, at least for the 47% of them. Anyway, the majority would like to have their driving license, except that the 42% don't have enough money, certainly because of the cost of living, and the remaining 10% don't really have time for exams and courses, with the organization of the household, etc.
Half of Tananarivians have a category B driving licence
If you were surprised that only a quarter of Tananarivians have a driving license, it is no longer surprising to see that almost half (49%) of the citizens of the City of Thousand have a category B driving license. In fact, some people say that the B license is the best license to drive a car, while others maintain that it is the "default" driving license in Madagascar. But hey! With the B license, one can drive all four wheels with a motor not exceeding 3.5 tons, i.e. a vehicle with a maximum of 8 passengers.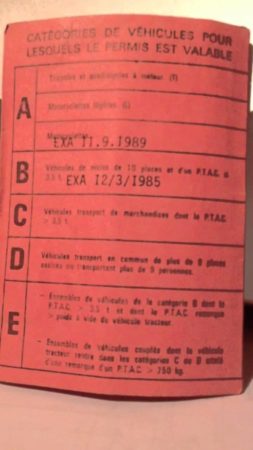 Of course, you won't be surprised to see that the A licence, for motorcycles, comes in second place (28%). Not so far away, there is the category C licence (19%), for vehicles with a gross vehicle weight between 3.5 tonnes and 7.5 tonnes. But let's not forget also the licence in category D which is at 4%.
I'm an adult… I'm getting my driving license!
A very captivating fact, which everyone should follow, is the attitude of the Tananarivians surveyed. Indeed, almost all of these people (99%) waited until they reached their majority, 18 years and older, before taking their driving license in Madagascar. What is certain is that obtaining a licence is not a Malagasy custom, but the citizens of the capital have nevertheless respected the law.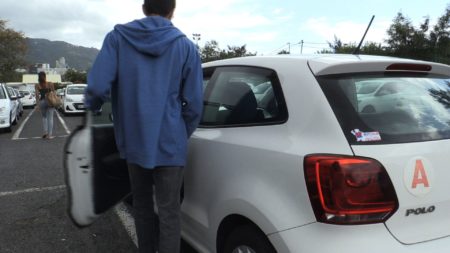 So according to the inhabitants surveyed, half of them (50%) obtained their driving licence between the ages of 18 and 20, while 46% took it between their twenties and thirties. But there are always exceptions such as the 3 out of 10 people who received their license after their thirties or even more!
To get a driving license in Madagascar, the shortest way is the driving school
As for every diploma, before obtaining a driving licence in Madagascar, you have to go through exams and of course driving school courses. On average, more than 9 out of 10 people interviewed admitted to learning to drive via a driving school. And when you see driving schools springing up from all over the place, you are forced to believe it.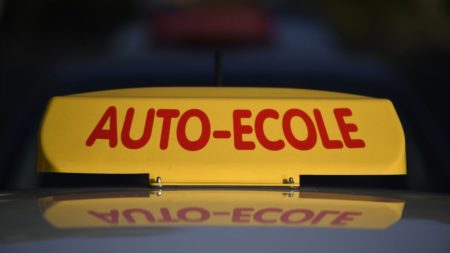 But as it is the law, driving lessons by a driving school are compulsory to get a driving licence in Madagascar. And for that, it is preferable to close your eyes once on the price of driving school courses. The amount varies, but it does not exceed 200.000 Ariary. As you can see on the downloadable computer graphics:
less than 50,000 Ariary: 6%
50,001 to 100,000 Ariary: 41%
100,001 to 150,000 Ariary: 39%
150,001 to 200,000 Ariary: 13%
200,000 Ariary and more: less than 1%
If there is this small 1% that is rather pessimistic, until today, most Tananarivians are very satisfied with their driving school courses. Indeed, 98% are very happy to have taken the course, certainly no accidents so far.
The Tananarivians take their exams in high province
It is a question of logic, the majority, 9 out of 10 Tananarivians surveyed, admitted having taken their driving license exams in Antananarivo. However, the rest are scattered in the other provinces, namely, Fianarantsoa (8%), Mahajanga (1%) and Toamasina (less than 1%).
Looking in depth for these three provinces, we saw that 6 out of 10 of these people were living in the province at the time of obtaining their driving license. For the other 40%, they consider that taking the license outside the capital is easier (25%) and cheaper (15%).
Conclusion of this survey
It is often said that with a driving license in hand, obtained correctly, one can drive in the City of Thousand without problems. But in fact, having a driving license in Madagascar will not make the traffic jams disappear. Personally, from the authorities to the ordinary citizens of Antananarivo, I can see that everyone is doing their best to ensure that road transport is not a routine every day. At worst it becomes annoying to see the many vehicles ruined on the pavements which only accelerate the pollution of the capital. For Tananarivians who already have a biometric driving license (64%), preserving the environment is now part of your duty towards nature. For the 53% who are not thinking of changing it to a biometric driving license, it is now an opportunity to take action for the well-being of your family, your country and the whole world.