I, who am a book addict, strangely enough, I prefer electronic books. On the practical side, it already makes it easier for me to transport books because I can store a hundred books in my smartphone ! And on top of that, I can get them for free without spending a fortune (most of the time).
I have an e-book application, I have Moon Reader. Compatible on Android, it is a complete e-book. This application can load e-books in several formats such as htlm, cbz, mobi etc.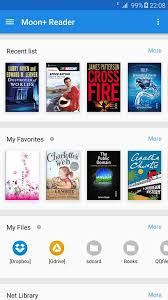 With its simple and very attractive interface, Moon Reader allows you to read any book that is obviously stored in the device's internal memory.
For the comfort of the eyes, the font size can be adjusted in a single step. You can also choose the type of font you want to use.
In short, an application with which I have had no problems or bugs so far and that I strongly recommend.
See also → AGILE method for software development