ERP or Enterprise Resource Planning and CRM or Customer Relationship Management, two terms often used in the field of software, as well as in that of entrepreneurship. In my work, my job in Madagascar, these two terms are often repeated. So I went through a little bit of a headache, and wanted to find out what these two terms really meant. After some research, in summary, here is what I discovered about ERP and CRM.
ERP or ERP software
Enterprise Resource Planning, known in French as Progiciel de Gestion Integré (PGI), is a software package that manages all the processes of a company. All the company's activities are managed by the ERP. These include human resources management (such as HRIS), all aspects of commerce such as sales and distribution, corporate accounting management, inventory management, etc.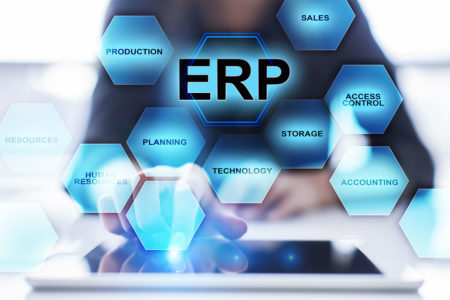 Thanks to ERP software, a company can optimize the cost of its production. It is therefore a software that allows you to manage all the departments of a company using a single database. A company's key performance indicator or KPI will provide the data that will be used to optimize the development of the company and all its departments.
An ERP or ERP is therefore a complete software used to manage a company through all its departments. It is also worth noting that each department of the company depends on the others. This is why the ERP manages the company with a single database for all sectors.
There are free and paid ERP, just choose one well !
CRM software
CRM is the acronym for Customer Relationship Management or also called Customer Relationship Management (CRM). No need to draw a picture, the role of this software is reflected in its very name. These softwares offer a wide range of services, front office tools to be at the service of customers. A CRM brings together a whole technique to reach the customer and to build loyalty to the company's services. It is very useful in the field of sales and marketing, as it allows a direct interview with the customer. It has a tool to analyze information about prospects.

To have good sales results, a CRM is really useful. Thanks to these software, sales and prospecting can be done automatically and then generate a well-developed marketing follow-up.
A company's sales and marketing strategies can be improved based on its customers' analysis. That's why CRM software is important. These CRMs are used to analyze customer behaviour to give an idea of business approach strategies. There are also several CRM software, it is up to you to choose among free and paid CRM software.
What is the ideal? ERP or CRM?
For effective business management, ERP and CRM must be combined. Why is that the case ? This is because ERP is a software that will reduce the cost of production. And for its part, CRM will help boost the company's sales with a good relationship with customers. So a lower production cost with a considerable number of sales is the jackpot !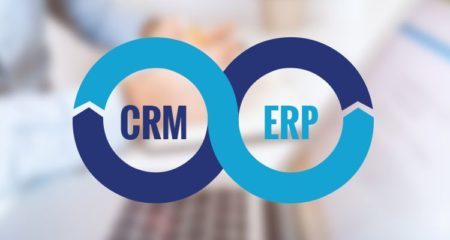 To conclude, good business management requires both ERP and CRM. What is the point of optimizing production costs if sales are not even made ? And what is the point of having a good relationship with customers if the cost of production exceeds sales ? So I think the two are complementary. There is, for example, Dolibarr.
I know a really effective software that combines both in its modules : Openflex, a complete business management software that will make your life easier. And what do you think ?