Come on, a question I often ask people I get to know : What is your favorite book ? It seems that you can get an idea of a person's personality by knowing the kind of thing they read :P. Let's get to know each other better (not from a playlist this time :P) then :D.
My psychopathic side (according to @ando) gives me the particularity to love everything that is a life story, a testimony about people's experiences. « 3096 days » by Natasha Kampusch, the girl who lived for more than 10 years with her torturer particularly upset me, but in the same category « don't tell Mom » by Toni Maguire disappointed me enormously. « And yet Mom knew » is also very well written I think.
Otherwise, I read a lot of books on personal development, I went through the « greats » in the category such as « Rich father, poor father », « The man who wanted to be happy », « Your second life begins when you understand that you only have one » etc. but « Not everyone had the chance to miss their studies » really pleased me :)
Otherwise, a book I would like to read : « Becoming », Michelle Robinson-Obama's memoirs, I am even ready to read her shopping list so much I admire this lady :D.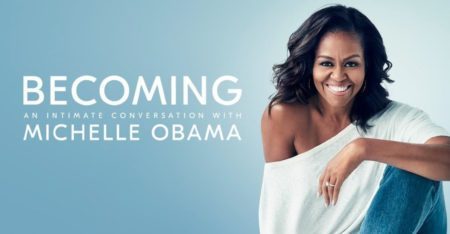 The author's (very inspiring) words on the cover :
« There are still so many things I don't know about America, about life, and about what the future holds for us. But I know who I am. My father, Fraser, taught me to work hard, laugh often and keep my word. My mother, Marian, to think for myself and make my voice heard. Together, in our small apartment on Chicago's South Side, they helped me to grasp the value of our history, of my history, and more broadly of the history of our country. Even when it is far from beautiful and perfect. Even when reality reminds you more than you would have liked. Your story belongs to you, and it will always belong to you. It's up to you to take it. » Michelle Obama.
Now, on your keyboards, tell me what are your favorite books :).
See also → A video editing software under Windows 10 to offer me ?