23/05/2019. The world of trade has changed so much in just 20 years. Trade between individuals is no longer what it used to be, long before the arrival of new technologies in the daily life of the general public. We are of course talking about flea markets and garage sales in Madagascar. If you think their time may be over, you should know that some Malagasy people still keep their old habits. But today, where do the Tananarivians really stand on this point? Do they still buy and sell in flea markets or garage sales in Madagascar? The Stileex Post team has therefore concocted a survey on this subject.
Flea market and garage sale in Madagascar: the Tananarivians are losing interest little by little
The trade pattern of 20 years ago is not the same today. The so-called "traditional" buying and selling has almost all been replaced by a faster and more secure system. While it used to be customary to buy and bargain for an item, the advent of technology has changed this practice. Indeed, whether to buy or sell, almost all Tananarivians no longer approach flea markets or garage sales.
During our survey, we found that 76% of people no longer like to buy antique or garage sale items in Madagascar. Only 24% still do so today, including 10% in garage sales and 7% in flea markets. The citizens of the capital of Madagascar (91%) are no longer interested at all in selling through a flea market or garage sale in Madagascar.
Since the new technologies have been popularized, the general public has been using the Internet and the various social networks for their business. On the one hand, most of the time, social networks are used as advertising media for sales, and it works quite well at 11%. Indeed, the 52% of the inhabitants of Antananarivo have found the trick. It is no longer enough to publish an offer or an ad on Facebook and company to bring interested parties to your home. Nevertheless for those who are still interested, 31% of citizens still sell in a flea market or garage sale in Madagascar in the traditional way.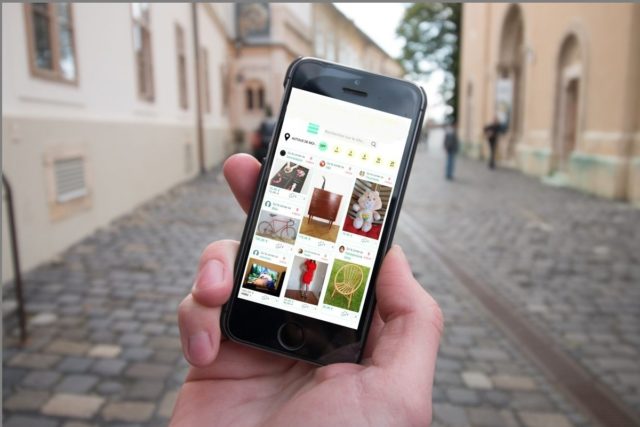 On the other hand, the population of the City of Thousand only occasionally (95%) buys flea markets and garage sales in Madagascar. And the latter mostly make their purchases at the market (84%). Apart from shops and commercial stores, Antananarivo also engages in remote acquisitions and sales, i.e. online sales. Internet and social networks are therefore taking more and more space (13%).
Furniture is very popular at flea markets and garage sales
Obviously, fashion accessories such as clothing (28%) are among the most sought-after and best-selling items at a garage sale or flea market. Tableware, along with tableware, is also very well sold (20%).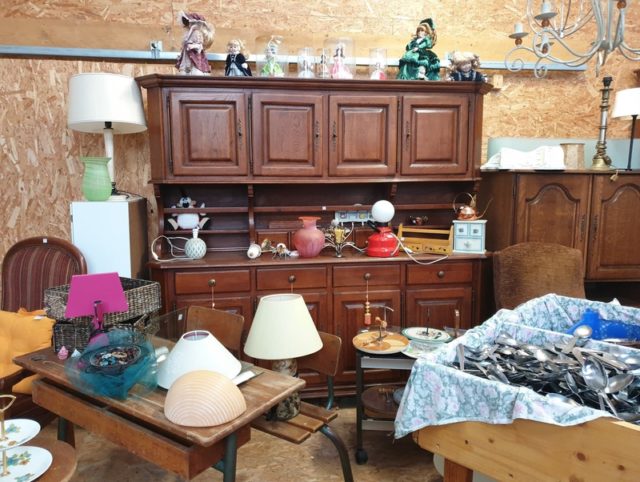 But the furniture remains in first place, according to the city's inhabitants. Indeed, at 42%, furniture is the most sold at a garage sale or an antique market in Madagascar.
Money is a good reason to buy or sell from a private individual
Of course, flea markets and garage sales are less frequent than before, but with today's cost of living, this practice is starting to return. However, this is not the main reason. According to the figures, the majority of sellers (61%) liquidate some of their belongings because they simply don't need them anymore. But there is also the need for money (18%) for the good of the household. After using them, some 18% sell the items that are too worn out for them, if 2% want to afford more space in the house.
On the buyer's side, it's something else. According to the respondents, they are mainly looking for rare products (49%), while 46% of them are attracted by the rather affordable prices of the items. And as we already know, some people prefer to buy from private individuals rather than from authorised dealers. A small part of 2% do so for a noble cause, the protection of the environment through the recycling of goods.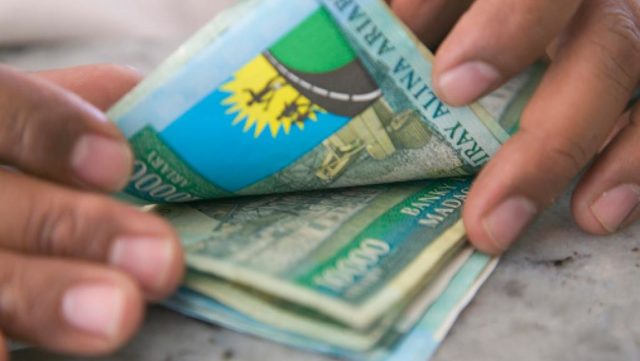 According to our statistics, in terms of sales, the biggest gain of a broker generally does not exceed 20,000 Ariary (28%). Of course, he can still collect between 40,000 and 50,000 Ariary (16%) on blessed days. And even that he can occasionally collect up to 400,000 Ariary (10%).
The people most interested in the products sold are not really looking at the limit of their wallet. If ordinary people go up to a maximum of 50.000 Ariary (20%), some citizens can afford items with a total amount between 400.000 and 600.000 Ariary (6%). But one thing is sure, Tananarivians do not go so far as to spend as much money on antique or garage sale items in Madagascar as they do in the big shops.
Conclusion of this survey on flea market and garage sale in Madagascar
At first glance, Tananarivians are no longer interested in selling or even buying antique and garage sale items in Madagascar. In my opinion, even with the help of new technologies, the time of flea markets is over in the capital, but maybe not for garage sales. Indeed, the people of Antananarivo need money, and they are doing everything they can to get it. The sale of used goods is their first option. Moreover, this practice brings citizens closer together, even though Malagasy people are already known to be friendly and courteous. Affordable prices help this social aspect a lot. On the other hand, I fully support the ecological reason for buying items at a flea market or garage sale in Madagascar, as a good patriot concerned about the health of our environment. And replacing "shop-window" shopping with e-commerce is not such a bad idea. I'm in, how about you?