Android is one of the most widely used operating systems on smartphones. In terms of figures, for example, there are more than 80% of users in 2015 in the smartphone market. If you're still in that 80%, I guess most of you are confused when it comes to viruses or loss of performance of your smartphone or Android tablet. The solution is simple, do a flash ! We are even more horrified by the fact that we are losing all our files and documents. If you need a good free Android flash software, you will be served with this article.
Uniflash
A complete free software, it is only available on Windows. It has several advantages. By using it, you can only win and kill two birds with one stone :P. It does Android flash in a few clicks and, in addition, optimizes your PC at the same time to help you regain the performance and efficiency of your device in a short time.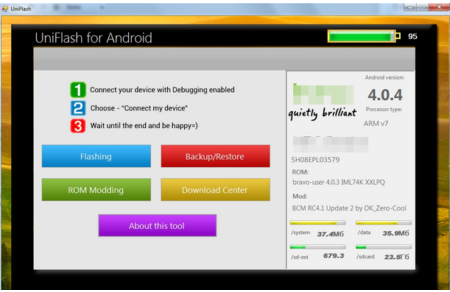 Uniflash is quite simple to use, its interface has 5 menus and is very easy to understand. Install the software on your PC and connect your device via a USB cable. All you have to do is choose the operation you want to do, and that's it ! Moreover, it offers three types of flashings : normal, recovery and bootloader. Uniflash essentially allows you to save the contents of your smartphone and tablet.
Kingo Root
It's a free and fast Android flash software, it only takes a few seconds to rotate your device. It also exists in application (KingRoot) and is compatible with several phone brands such as : HTC, Samsung, LG or Acer.
It is necessary to specify that this software does not save the files. Therefore, it is strongly recommended to save them somewhere before starting flashing. He could make many changes to your device, as he will have access to all the changes. It's a risk to take.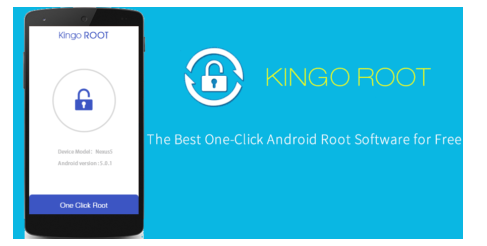 Kingo Root offers a very clear and precise interface in French. If you are tempted, install the software on your computer, plug in your device, a « Roots » button will appear after recognizing your device, click it and the flash will end in less than a minute.
These two softwares are the most powerful in terms of Android flashing. Both can have disadvantages. On the other hand, we can mention brand specific software, such as Flashtool for Sony Xperia, or Odin for Samsung Galaxy. So, it's up to you ! If you have any other suggestions, please comment on them.
See also → The purpose in life, or why we have to keep moving forward