Who has never heard of the little wizard « Harry Potter » ? The simple fact of hearing his name evokes in us (in me at least) a strange feeling of joy, impatience, cheerfulness, overexcitement and thrill.
A wizard created in the midst of a depression
Our dear Harry Potter almost didn't exist. Yes yes, the author J.K. Rowling really struggled before she gave birth to Harry Potter.
The death of her parents and her separation from her husband completely disrupted J.K. Rowling's life (Joanne Rowling by her real name). She had become depressed and let herself go to such an extent that she lost her job.
Her depression, which had begun long before the writing of the first volume « Harry Potter at the Wizard's School », acted as a brake on her. And when, despite everything, she was finally able to finish her work, none of the publishing houses of that time wanted to publish it. Through perseverance, she managed to contact a publisher who gave her copy to her very young daughter. The little girl immediately loved the book and was even eager to read the rest.
Given the popularity of his novels, who would have thought that the future of our beloved lightning scar wizard was based on the advice of a little girl ! To say that nothing predestined the saga for its global success.
It should also be remembered that his depression also helped J.K. Rowling to better reflect his feelings in his book. It was from there that she alternated humour, fear and anguish, all with a touch of maturity that brought us down to earth. She knows how to make us think not only when we plunge into reading her works, but also into real life.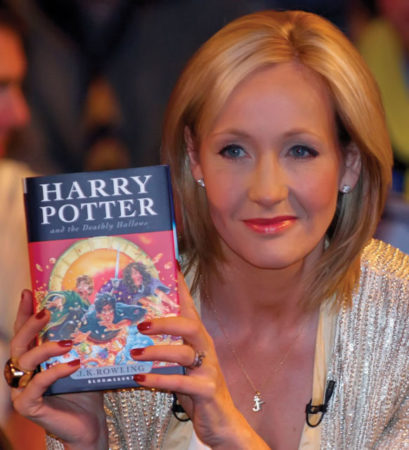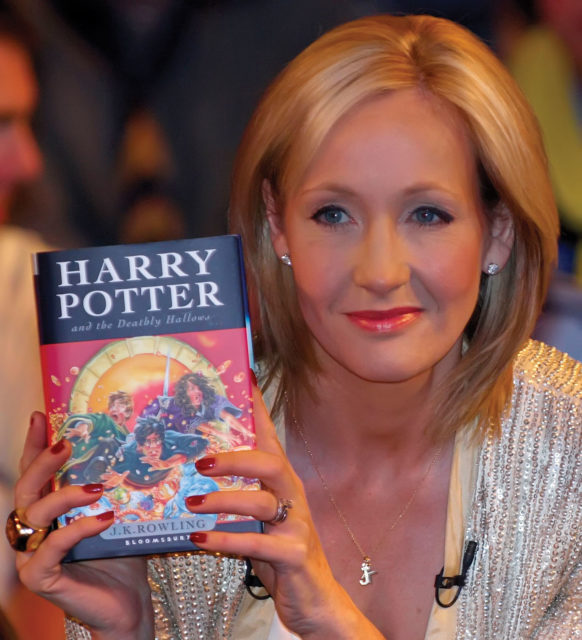 A well written and captivating story
In concrete terms, with its 7 volumes and its 8th official « volume » that completes the saga (in fact, a play that tells the story 19 years later), Harry Potter is a fantastic literary series. We follow the adventures of a young boy of the same name and his friends Ron Weisley and Hermione Granger at Hogwarts, a witchcraft school.
The main plot of the story tells of the almost permanent confrontation between the « little Potter » (nickname given to Harry by Drago Malefoy and Peeves) and Lord Voldemort. The latter, the main antagonist of the series, killed Harry's parents to satisfy his thirst for power, including immortality.
The story takes place in a London of the 90s and tells the story of the « chosen one » (one of Harry's nicknames) : a little orphan wizard raised by an uncle and a tyrannical aunt. Obviously, he has no idea who he really is and gradually discovers his history (his powers, the sad death of his parents, etc.) and especially his destiny.
Each book is spread over a whole school year at Poudlard School. On the 7 volumes, we will follow Harry Potter from his first year until Lord Voldemort's return and the final confrontation.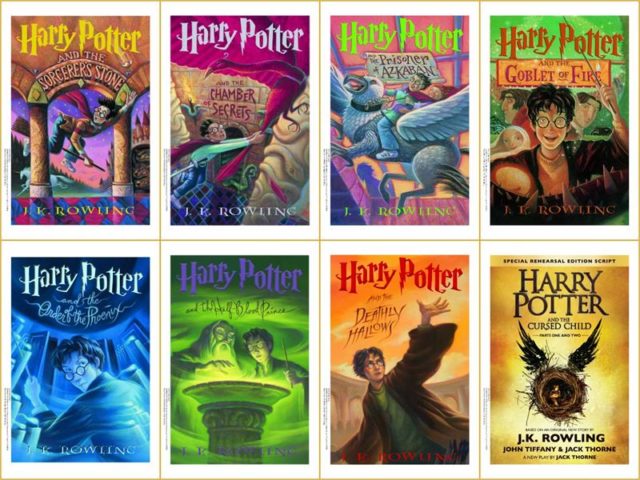 The myth of the scar
Harry discovers that not only did Lord Voldemort kill his parents, but he also tried to kill him just for fear of a prophecy that says Harry Potter would one day destroy him. But only then, Voldemort's fate had a mirror effect (we don't know why), which saved our hero, leaving him with only a small lightning scar on his forehead. This scar will become the distinctive mark of the little wizard (very stylish as a scar I find) and give him the status in the wizard's world.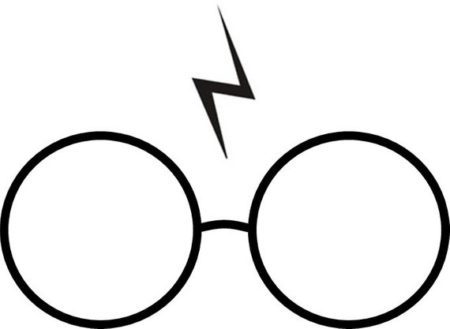 A saga that arouses emotion
History alternates between the world of the Muggle (human without power) and that of the wizards. There are plenty of fantastic animals (a reference to this other work by J.K. Rowling), breathtaking landscapes (well described, as if you were really there), not to mention the fact that you feel transported into a London of the past.
Not only does history make us live in a fantastic world, but it also makes us dream and travel. Harry Potter will make you laugh, cry, leave you speechless, think, shiver, and more.
A real work of art that I strongly recommend you to read. Yes, I mean « reading ». I'm not talking about movies, because even if movies are pretty faithful to books, there are still a lot of things they don't show us from the Harry Potter universe !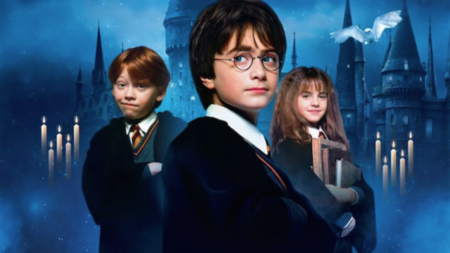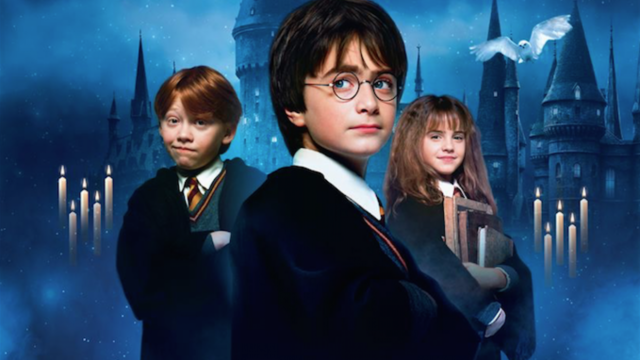 But hey, everyone has a say. So read and make your own opinion about Harry Potter and his world.