I suggest you to discover the different Internet access offers in Madagascar with a comparison between the 3 operators : Blueline, Orange and Telma / Moov. Discover what is the best ISP in Madagascar. This article is updated every month. In particular, we record incidents and interruptions in Internet connections in Madagascar.
State of the Internet in Madagascar
The quality and speed of the Internet in Madagascar are of course not comparable to those of the Internet in Europe, North America or Asia.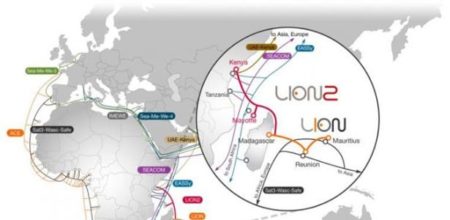 Nevertheless, it can be said that the quality and overall speed of the Internet on the Big Island is good. For example, you can watch videos online or use online software such as CRM without any problems.
The major problems you will encounter are:
a very random flow rate
international Internet connection disruptions (and which also impact the local loop)
microcuts
poor customer service (except for Blueline and Orange)
the main problem: high and rising prices…
Nevertheless, it is quite possible to earn money in Madagascar with the Internet and develop a web-based activity such as offshore, call center, etc. For those who travel to Madagascar, the 3G / 4G offers via USB key are perfectly adapted.
Finally, to the question « what is the best Internet offer in Madagascar ? », I will answer you right away : it depends, because depending on your location, an ISP will have better coverage than another… However, I can tell you that from a customer service point of view, Blueline is clearly the number one in Madagascar, and that Orange is doing well thanks to the quality of its Internet connection. In addition, there is no need to subscribe to an expensive fibre optic offer, 4G offers are excellent and very fast (and cheaper).
Blueline, the best customer service
Blueline bases its Internet offers on 3G, 4G Lte and FH (wireless frequency) technologies.
It is important to understand that Blueline does not have an international infrastructure. They buy international bandwidth from Telma and Orange to resell it. This means that when Telma or Orange encounter international Internet connection problems, Blueline customers are also impacted.
Blueline had at one time (around 2012 – 2013) discussed the development of their own international Internet exit using satellite technology. But no news since then.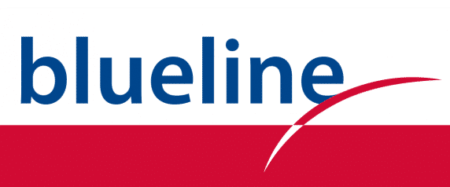 Blueline's 3G offer is a classic Mobile Internet offer with a 3G key. Count 15 000 Ar for 1 Go valid 7 days.
The 4G Lte and FH offers are unlimited. The 4G Lte is primarily aimed at individuals and very small businesses with an entry rate of 129,000 Ar/month for 1 mega, 169,000 Ar/month for 2 mega. I do not recommend Blueline 4G if you are a company with more than 5 employees. The connection is too random.
While FH offers are aimed at companies with more demanding needs in terms of stability and Internet connection speed. FH offers from 250 000 Ar/month. To have 1 Mega guaranteed in download, you must take the Business 40 offer at the rate of 720 000 Ar ht / month.
Benefits of Blueline
No need to have the phone line
Correct throughput and acceptable overall quality (for FH Blueline offers)
Ease of commissioning
Competitive rates compared to Telma and Orange
Very good customer service
I consider Blueline's customer service to be really the best. He answers very quickly and Blueline technicians are really looking to solve your problem. Blueline also sends emails in case of Internet disruptions, which is very appreciated, and helps to anticipate the company's work organization. Special mention for Blueline.
Disadvantages of Blueline
Random connection speed, which can even become so low that the connection becomes unusable (for small 4G boxes). For professional FH offers, the connection is quite good.
Rates that over the last 12 months have increased twice by about 18% each time!
Disastrous customer service, incompetent technicians – Edit of 16/04/2017: I have seen a very clear improvement in customer service over the last 5 years. Today we can say that Blueline customer service is really looking to solve your problem.
Connection quality depends a lot on your location
It is often impossible to download medium and large files because the connection is unstable (this applies only to entry-level 4G offers – For the FH no such problem, as downloads can reach very high speeds).
Orange, the best connection quality
Orange offers 3G, 4G and FH. If you go to the Orange.mg(https://www.orange.mg/extra/4G/) site you will only see the 3G and 4G offers, the FH offers being reserved for companies. Since May 2017, Orange has finally offered 4G and has made it its marketing spearhead.
Orange does not offer any unlimited offers. The 3G /4G connection can be made via a USB dongle or what they call the « Flybox » or the « Domino ». These are actually 3G / 4G modems. Orange's 3G / 4G offers are easy and quick to install.
The FH requires a preliminary feasibility study that can last several weeks or even several months (this is experience for 2 different companies)… And if this study is successful, then it will be necessary to install a special antenna on the roof of your house or premises. It will take patience….
The prices are rather high, especially considering that the technologies used by Orange are not innovative… Count 239 500 Ar/month for 50GB with a speed of 1 mega and at least 500 € ht for a connection suitable for SMEs.
Edit of 28 July 2018 : The 4G « Homenet » offer from 175 000 Ar is much more affordable and benefits from excellent quality. At the moment, it is the Internet offer that we consider to be the best, both in terms of quality, speed and cost, much more advantageous than optical fibre (you will not have to pay for any installation, among other things).


In fact, the throughput is always 1 mega (except for the company contract) with Orange. It is both a weak point, but also a strong point because… it will generally always be 1 mega and will very rarely pass underneath ! Today, Orange's throughput goes well beyond 1 mega. Orange's Internet speed has increased considerably.
As you will have understood, the great strength of Orange connections is their stability! Large file downloads work perfectly. Orange has opted for an excellent quality of service with consistent prices. We can't have it both ways.
Edit of 26 December 2015 : for several months now, many Orange users have been complaining about a random bandwidth, or even outages (example: Orange Madagascar, a lousy connection for the last month).
Edit of July 18, 2018 : The Orange Internet connection has not suffered any degradation of service for many months now, and it is important to underline this. Orange is once again becoming a sure value of the Internet in Madagascar.
Telma / Moov in 3rd place
Telma (or formerly Moov / DTS) is Madagascar's national incumbent operator, the Malagasy « France Telecom ». Telma offers three ranges of Internet access in Madagascar:
3G / 4G via USB sticks or on smartphone (see internet configuration telma mobile)
ADSL via their wired telephone network
optical fibre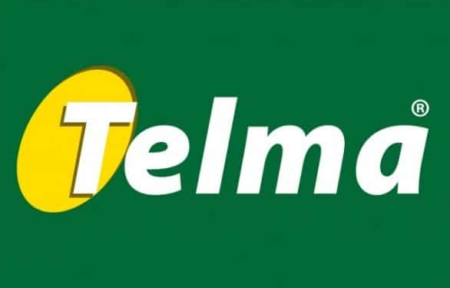 Telma's 3G / 4G
Telma's 3G and 4G offers are grouped under the name of Mobile Internet. I myself own a corporate smartphone with 3G / 3G+ / 4G connection from Telma. The flow and speed are correct, of course no miracles are to be expected.
The flow rate does not exceed 1 Mega. But the main problem with this offer is the coverage of their network. Even in Tana, there are areas of the city centre where 3G+ / 4G does not pass, and there you find yourself in a simple Edge connection with a simply insufficient speed to do anything, including reading your emails…
As for rates, you have two options : with or without a subscription.
For 100 Ar TTC you get 10 MB (not very useful eh), otherwise count 75 000 Ar for 5 GB valid for 30 days.
> Be very careful: if you subscribe to a prepaid Internet offer by card, when you have consumed all your Internet credit, then Telma will let you continue to surf the web but by consuming your phone credit without even warning you !!! Never put a lot of credit in your phone, just enough to buy your prepaid Internet package !!!
Telma's ADSL
Telma's ADSL is a good option if:
you are not far from the dispatcher (NRA)
your neighbourhood is not a victim of telephone cable theft (quite common)
and if of course, you are already connected or connectable to the telephone network….
For 149,000 Ar incl. tax/month you will then have a pseudo-unlimited connection (limited by the FUP, the Fair Use Policy, of about 40 GB/month for the basic home offer), with a theoretical throughput of 8 Mega, but rather 1 or 2 Mega in reality.
One of my readers, Solo, informed me that Telma's ADSL has increased to 199,000 Ar / month since August 2017. Previously at 169,000 Ar (and before that at 149,000 Ar…), it is an increase of more than 17% that is affecting the Malagasy people. By way of comparison, the average salary of an office employee in Antananarivo is 200,000 Ar / month… Inflation, on the other hand, is around 7.5% / year. The Ariary has remained more or less stable over the last 3 years. But what could justify such an increase ?
Note that if you say you are a company, then Telma will not leave you the choice and will offer you ADSL PRO at 290 000 Ar incl. tax/month… In addition, to subscribe to Telma's ADSL offer, you will have to agree to give them two months deposit !! Totally unacceptable.
Telma's optical fiber
Telma packages this offer in this way : « Very High Speed Internet with 100 mega ». So of course, you won't get 100 mega, or ultra rarely with very special conditions… It's mostly a marketing ad.
Most websites and web services are already hosted abroad, and there the international fibre optic speed is only… 2 mega for the basic offer !
Not to mention that in the event of a break in international connection (about twice a year), the local loop (i.e. the national Internet network in Madagascar) then becomes saturated, and therefore almost unusable…
To have 100 megabytes of throughput, you would have to be connected to the datacenter where your server is located solely by fiber optic.
Telma's optical fibre is very expensive : 329,000 Ar/month in a country where the basic salary is 100,000 Ar. For 329,000 Ar/month, you will have the basic offer without guaranteed debit. In other words: even if your throughput drops below what you could get with a good old 56K modem, then you won't be able to complain. Moreover, according to their General Terms and Conditions of Sale, if you dare to complain, then Telma is entitled to suspend your service. This has happened to me before and it is one of the reasons why I stopped working with Telma…
Note again, that if you say you are a company, the price of the same offer goes up to 840 000 Ar/month…
Otherwise count several million Ariary to have a guaranteed flow. But knowing some companies with this kind of offer, I can tell you that this option does not protect them from Internet cuts and slowdowns in Madagascar… When there is an international cut, there is a bar point cut.
Finally, the last major problem: if your neighbourhood is not yet equipped with fibre, then it will be up to you to pay for the expensive connection of this technology. Add to that the obligation to pay a 2-month deposit, and it is ultimately very expensive to equip yourself with optical fiber.
The positive point is that optical fibre offers the best connection quality among all Telma offers.
Nevertheless, we do not recommend Telma's optical fibre, which is better suited to Orange's 4G « Homenet » offer or Blueline's FH « Business » offers.
Best 4G Internet connection in Madagascar
All Malagasy operators now offer 4G broadband connection. Moreover, these connections are rather good quality and at an acceptable prepaid rate.
If you had to choose, I recommend Blueline or Orange.
History of Internet disruptions in Madagascar
10/12/2018 : Telma is currently experiencing a significant slowdown in its Internet connection on the international network. The service is disrupted, but it is still possible to connect to send emails. Loading pages is very slow, if not impossible at times.
19/10/2018 : Orange is currently experiencing significant service disruptions as one of their international underwater connections has been cut off. Depending on the Orange Internet offer that the subscriber has subscribed to, this ranges from a decrease in connection speed to a total disconnection of service. We tested with an Orange Flybox in prepaid mode, the service is completely cut off (except from 10pm to 5 or 6am). The return to normal is scheduled for November 4, 2018.
20/03/2018 : We have received reports of major disruptions on the Telma network. Today, 21/03/2018 it seems that there are still Internet connection problems for some of the Telma customers.
07/01/2018 : A total disconnection occurred on Telma and Blueline's Internet connection today starting at 11:56. The service now seems to be fully restored (the same day at 18:15). It should be noted that Blueline customer service immediately sent an email to its customers as soon as they noticed the outage, which is much appreciated. Although not reported by Internet service providers, this outage could be linked to the current AVA cyclone in Madagascar.
08/09/2017 : Disruptions on international infrastructure can currently lead to degradations in the quality of the Internet. However, the connection problems are quite minor: some micro-breaks and some slowdowns, but it is quite possible to continue working properly, including making videoconferences with foreign countries.
14/07/2017 : Following a break in the SAT3 cable between Côte d'Ivoire and South Africa, international Internet connection is currently disrupted for Orange and Blueline ISPs. The repair will require the intervention of a special ship, estimated time of the operation 2 weeks.
12/02/2017 : There has been a disconnection of the international Internet connection at Telma during the last two weeks. This failure was due to a malfunction in the EASSy underwater optical cable. It caused not only a break in Telma's connection, but also very serious disruptions to its competitor Orange's local network and network, which were totally saturated. In a word: Madagascar was cut off from the Internet for two weeks….
> Such a major Internet outage has serious consequences for very small and medium-sized businesses in Madagascar, which base their offers on service outsourcing (BPO) for foreign customers. In particular, I know of a company with about ten employees that lost its three customers because of this Telma cut. Let's hope that Telma will put in place solutions so that this never happens again (international backup cable as Telma's CEO, PPH, had mentioned following this incident). As of 15/04/2018, no action has been taken on this commitment to set up a backup solution in the event of a new malfunction of the EASSy cable.