Mauritius is a very small country of 2000 km² lost in the middle of the Indian Ocean. However, there are 1,248,000 Internet subscriptions for 1,265,309 inhabitants (2017 data) ! Mauritius aims to be a modern country, a hub of Africa and an attractive island for foreign capital. And it seems obvious that for this to happen, the Internet connection must be of excellent quality, and after testing it, I can confirm it is.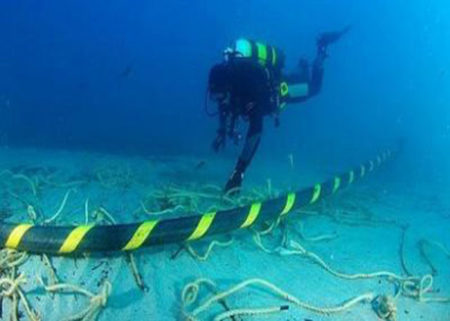 I have performed throughput and latency tests with FAI Emtel, one of the main telecom operators on the island.
The Internet between Mauritius and South Africa


The Internet connection between Mauritius and South Africa is of very good quality. The flow is not staggering but it remains constant and stable. What is remarkable is the ping, or latency time, of only 46 ms ! This indicates that the two countries are connected by a live submarine cable.
This excellent latency time can allow Mauritian online players to compete (or collaborate) with South African gamers. Videoconferences will be fluid and pleasant.


The Internet in Mauritius with Europe
Although the Internet connection between Mauritius and Europe can be described as « good », it is much slower than the one Mauritius has with South Africa.
Indeed, after having tested the Internet between Mauritius, France, the United Kingdom and the Netherlands, it appears that the average download and upload speed is around 1 to 2 mega, for a ping of about 215 ms.






Internet in Mauritius with West Africa
The Internet connection between Mauritius and Kenya is almost identical to that of the island with Europe :



Internet between Mauritius and South Korea


In a rather intuitive way, we can see that the connection between Mauritius and Asia is penalized by a slightly high latency : more than 300 ms. The flows are in the Mauritian norm with 1 to 2 mega. We imagine that Mauritius is not directly connected with the Asian continent.
Surprising : Mauritius Internet connections in the Indian Ocean are of poor quality
Generally speaking, geographical remoteness refers to a slower Internet connection (lower speed) and higher latency. So we tend to think that the reciprocal is true, and that in this case the Internet between Mauritius and its neighbouring countries such as Reunion Island or Madagascar should be fast and of good quality… It is not so ! See for yourself :





The latency times are simply enormous, and the flows are very low considering that these islands are neighboring. We imagine that these countries are not connected directly, but that traffic must pass through other nodes, such as probably South Africa, which explains these disappointing figures….
It should be noted that the Internet in Mauritius is generally of better quality and much cheaper than the Internet in Madagascar.