Invoicing / Billing is an unavoidable and mandatory task in any company. If it can be done on a simple Excel spreadsheet, it is infinitely simpler with a proper free or paid billing software. It is then a question of selecting the right one, which besides being easy to use, will simplify the work within your company. It is also important that the chosen software adapts to the evolution of your business. Here is a review of the top 19 free and paid billing software.
Dolisim, the invoicing software that belongs to you
Dolisim is undoubtedly one of the best billing software on the market. Simple, efficient and functional, it can satisfy all needs in the commercial management of a company.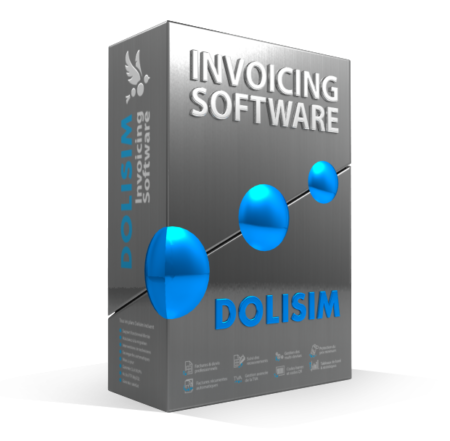 Dolisim is a billing software (which also includes CRM software, inventory management software, project management software, rental management software and accounting software) very complete: quotes, invoices, customer records, payment tracking , assets, etc. It is hosted in the cloud and therefore offers all the comfort and peace of use that go with it. In terms of features, you will have everything you need, nothing to say on this side:
Assisted editing of quotes, proforma, invoices, credit notes, etc.;
Workflow (ex: automatic transformation of a quote into an invoice);
Simultaneous teamwork;
Recovery tracking facilitated;
Multi-currency management included;
Margin protection (if a discount is applied by a sales representative);
Recurring invoice management (for subscriptions and repetitive billing contracts);
Advanced VAT management (a lot of options to handle all cases);
Barcode and QR Code Management;
Business intelligence included (advanced reports and real-time statistics);
Integration with Paypal, Stripe, Paybox;
Access for your customers to their documents;
Etc.
Another big advantage of Dolisim over other billing software is that you can retrieve not only your data and files, but also the entire software and change your outsourcing provider if you want or even manage it. yourself!
Indeed, usually software in the cloud (especially those that are free…) do not belong to customers, which poses problems of durability, dependence (especially in case of price increases…) and data confidentiality (resale of your data, etc.). With Dolisim none of that! You are actually the owner of the software and you can read its source code at any time.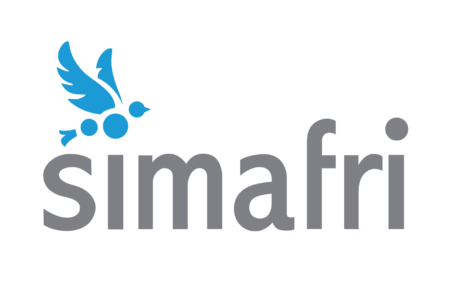 Dolisim offers 4 offers including one from only € 1.99 / month. All packs are with unlimited users and no limit of features (even the one at € 1.99). The main differences between the offers lie in the customer support (normal or priority) and the computing power of the server.
The "Dolisim Startup" pack will be perfect for small businesses and startups. An excellent way to scan your business and test their service for a ridiculous cost. Be careful though, this pack is in limited stock, you may have to wait before you can buy it…
The other packs are also very good offers, especially those with priority support (Silver Pack and Gold Pack). Note that there is also a Platinum version for large accounts.
Openflex, the best Invoicing software
Openflex is one of the best Invoicing software available online. It offers everything needed for company executives or a sales team to edit quotes, invoices and holdings. It also allows you to track outstanding payments and manage recurring bills (perfect for instance, if you sell subscriptions).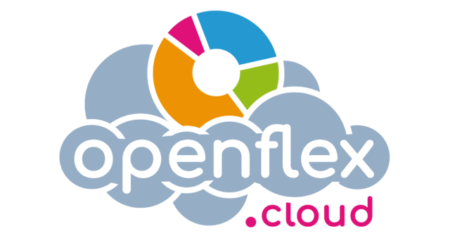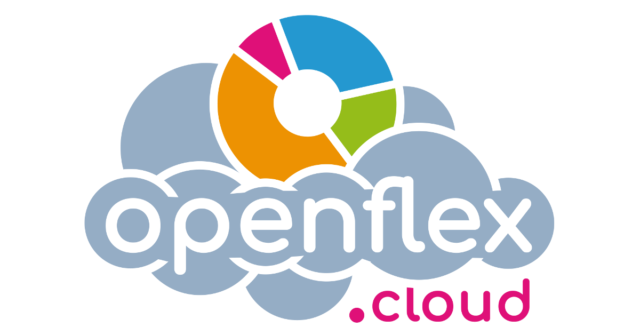 Openflex works on Cloud, so it's unnecessary to install it on your PC. You can easily customize the invoices with your own logo, and the documents generated with Openflex have a very professional look. Openflex will also allow you to manage your sellers' commissions, and this with at least 20 types of possible parameters setting. Openflex is a comprehensive sale management software.
In addition, Openflex offers a free downloadable Android mobile application on Google Play, where it has an excellent rating from users (4.7 / 5). This application allows you to track your turnover, your best products / services and alerts about customers' late payments; wherever you are and at any time from your smartphone! The Openflex mobile app even enables you to read barcodes with your smartphone or even manage a cash register.
The Openflex "Sales & CRM" module is sold for only 99.99 € . Note that although it is hosted online (on Cloud), there is no subscription to pay. It is therefore a one-time payment for the lifetime use of the software; for its Cloud hosting, an unlimited number of users, an unlimited number of customers / invoices and all future updates.
Openflex is an excellent compromise between free software (generally having limited services and features) and subscription software that eventually becomes very expensive.
Here is a promotional code that will allow you to get 25 € discount on the public price of the Openflex "Sales & CRM" module: 18f6af39. With this code you will get the software for 74.99 € instead of 99.99 €. Warning, this code is valid for only 10 uses.
Sellsy
As an online invoicing service, Sellsy is very efficient. Just like MonAE, it's not just a billing software, it's a commercial tool – a business management tool.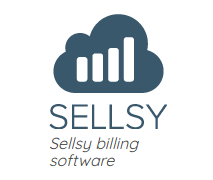 It contains many options having the sole purpose of making the management of your business easier.
A software with multiple functions
Sellsy invoicing software distinguishes itself with a list of important tools, including:

A Business Management tool: this function includes the management of your customers and contacts, as well as your product catalog. You will be able to make online payments, reminders and track receipts.
An Opportunity Tracking tool (CRM): This feature helps you to create a lead on your website and prepare activity reports with performance indicators.
Sellsy, a suitable tool for whom?
Sellsy is very complete, all the options that it presents guides you in managing your company. It is particularly useful and fruitful for some companies, such as Very Small Enterprises (VSE) and Small and Medium Enterprises (SME) that have a large customer portfolio and / or a large number of products.
Sellsy's Prices
Sellsy invoicing software is a very good billing software, but you will put up some money towards the monthly subscriptions – which range from 50 € to 180 € per module (!!!) – depending on the number of users.
iScriba
iScriba allows you to create your invoices easily. It is a very intuitive billing software with a lot of functionality. iScriba has the particularity of being able to publish periodic invoices (semi-annual, monthly, quarterly, annual or other) for all your customers and subscriptions.
A special asset of this software is that your customers have their own interface that allows them to access the documents you share with them and print summary tables. This software is available for free with a version that limits you to 2 bills per month. The other rates are as follows:
⦁ solo package for 9,90 € / month for 10 bills per month
⦁ standard package for 19,90 € / month for 25 invoices per month
⦁ professional package for 29,90 € / month for unlimited bills
Debitoor, for the invoices of the sole trader
This billing software can effectively manage your business with:
⦁ clear and professional invoice templates
⦁ creating and sending quotes and invoices online
⦁ managing customer and product lists
Documents are accessible at all times, and Debitoor software is available on Android and iPhone. The smartphone or tablet is therefore enough to manage all the bills, which also allows to have all your data at hand. It is possible to personalize the invoices by adding its logo and a personalized message to customers.
Debitoor is primarily aimed at solo traders/entrepreneurs and micro enterprises. And we find that it achieves its purpose well. It's a pity that there is a subscription to pay and that it quickly becomes costly to use the service.
MonAE
MonAE is an online accounting software. It has several features related to customer relationship, your company's accounting, statistics and other options that may be useful to you.


Manage your customer relationship with MonAE
This software gives you the ability to import your contacts and manage them effectively.
You can edit your quotes easily, send them to your customers and track their evolution directly in this billing software. MonAE gives you the ability to bill your foreign customers through multi-currency management. The conversion into euros for different foreign currencies is integrated into the software system.

In addition, MonAE automatically generates the Accounting records from the invoices, which is also indispensable for sole traders.
MonAE, a real business tool
The software has tools enabling you to monitor your expenses, store your receipts, or compile detailed statistics. It even has a tool that helps you declare your turnover and plan for future expenses.
MonAE is a commercial tool that has many strengths. Its quotes-related function is very useful and is particularly suitable for sole traders who have not outsourced the Administrative Management of their company.
Incwo
Like Sellsy, Incwo has many features, with tools ranging from Customer Relationship Management (CRM) to Business Intelligence; allowing you to create reports that facilitate decision-making.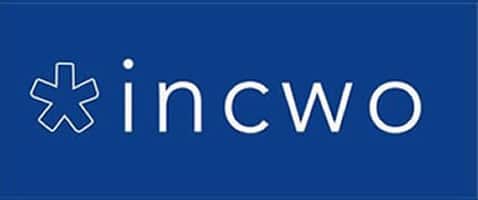 Incwo Quote and Invoicing tool
Incwo produces quotes for you, as well as invoices and documents that are engaging both for you and your clients. There is an option that helps you track your product and status, with the collaboration of your team. It allows you to follow your figures by product and salesperson. It's excellent to see which are your best selling products. Note that Incwo also includes a tool for warehouse management.



Incwo's billing feature comes with a series of applications that lets you customize your software to meet your specific needs. The various billing software options make it especially suitable for certain types of specialized enterprises, such as transportation companies.
Myflexina.com, a simple invoicing software
Myflexina.com is an online billing software with 12 features.
⦁ Quotes and Billing
⦁ Third party Management
⦁ Product Management
⦁ Payments and Reports
⦁ Statistics
⦁ Imports and Exports
⦁ Customization
⦁ Mobility
⦁ Modules
⦁ No subscription
⦁ Responsive team
⦁ Multi-user
The software exists also as a smartphone app available on Ipad, Iphone and Android – which is practical for those entrepreneurs who are always on the move, travelling frequently. Therefore, you can access your account anywhere you are – it's an interesting option as you will not necessarily need to have access to a computer to manage your billing. If other software can be displayed on your mobile, app versions makes the navigation so much smoother.
You can test the software for free (on request). The user licence costs 20 € /month and more modules can be added for 5 to 10 €.
Quickbooks
Quickbooks is a business management tool, an ERP (Enterprise Resource Planning) software such as Openflex, Incwo or Dolibarr. It is one of the world leaders in this field. Its interface is fluid and the grip is very fast.
It offers complementary modules that allow you to obtain a service adapted to the varied needs of your company.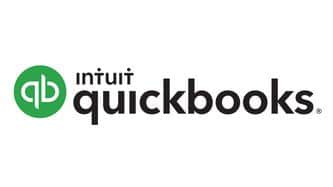 Marketcircle
Marketcircle is a software that is all-in-one! It is an application that combines the different business management-related professions, such as Customer Relationship or Project Management. It gives you the opportunity to not only do your accounting, but also manage other business aspects. For instance, it may be interesting to use Marketcircle for a project because it can be used by the entire team. Everyone can make changes and update the data.



This application is available on Mac, Iphone and Ipad.
You can try Marketcircle for free for a short period or choose one of the two packages: the fee of 29 €/monthly or the fee 288 €/annually (which then makes it 24 € per month).
FreelancerApp
FreelancerApp is a billing software that really differentiates itself from others. Everything in its interface or documentation has been designed and thought to help freelancer workers. The increasing number of sole traders results in more companies being created every year; consequently, at times giving rise to new companies every year, there are sometimes misunderstandings and abandonments. FreelancerApp is a software that is both useful and informative. It contains the elements of a basic billing software (quote and invoice editing) and a lot of documentation on the status of sole traders and all that relates to it.
The software can be used either for free or 5 € / month only
Facture.net
Facture.net is one of the many online billing services. It has many alluring features. Additionally, this software is completely free. Perfect for small businesses and SMEs operating on a tight budget.
The features of Facture.net
Facture.net allows you above all to manage your accounting. In a few clicks, you can edit your quotes and turn them into invoices. Each document is downloadable in PDF format and listed on an interface dedicated to each client.
The software comprises tools that can help you manage and build your business. For example, it offers CRM (Customer Relationship Management) for customer management. Facture.net also has a "business opportunity" function that enables you to picture the potential of each of your customers, in terms of potential turnover.
If your customer portfolio is growing, evolving constantly, you will be delighted to learn that Facture.net also includes a feature that allows you to find your customers through simple keywords.
A good Accounting Management tool mostly
Facture.net is a relatively complete tool for a simple management of your accounting. However, it remains limited, because if your business requires advanced management like the use of payment and reminder periods, you will not be able to set up this type of tracking with this Facture.net.
MyAE
MyAE is one of the simplest billing software so far cited in this article. It is not intended to be used as a commercial tool, it is a software that essentially allows sole traders and micro-entreprises to manage their business.
It has the components of a basic accounting software such as quote and billing editing. It has a dashboard, which allows to have an overview.
Ciel Compta
In my opinion, Ciel Compta is one of the most comprehensive billing software on the market. It has every billing tool you need as an entrepreneur to run your business.
If you have a Sage Club account, you can access it from Cielcompta.
Ciel Compta consists of 3 programs with 3 different formulae. The Ciel Compta formulae are interesting because you have the option of choosing the right software specific to your company profile.
Sage
There exists online versions of Sage. It is a software that works according to the function type (Accounting, HR, Commercial) or by company type.
For sole traders, for example, there is the Sage One software, which is made up of standard management and business accounting formulae.
EBP
EBP gives you the choice to download an Accounting software or a Business Management tool by Industry. This is a real plus point because the software is tailored to your needs.
The software is available online or for download. There is a 30-days trial version and other formulae like the classic Accounting version for 159 € (VAT Exclusive).
Dolibarr, free Invoicing software
Dolibarr is a tool called free Enterprise Resource Planning (ERP). It integrates various elements of Business Management such as Human Resources or Accounting. Like Incwo, it's not just an Accounting and Billing software.

The real disadvantage of this software lies in its installation, but it is not much compared with the support it will bring you later.
Matpe.fr
I am referring to the previous of this software, originally intended for sole traders in Very Small Enterprises (VSE). There are two versions, one free and the other paid for € 4.5 monthly. All basic services are offered. The Gold option, for € 3.5 monthly, also enables you to keep all your receipts in Cloud, whilst synchronizing your data in Google Drive or Dropbox.
Odoo: an Open Source Invoicing software
With Odoo, you can manage the Billing and Accounting of your business easily. The synchronization function with your bank account is time-saving. It allows you to have all the items you need quickly and exempts you from having to manually enter all the data for bank reconciliations.
Your customers can pay online on Odoo. An option that gets you settled quickly and makes it easier to track payments already made or upcoming.
You can use this billing software to produce your profit reports or your balance sheets, all with a design much more appreciable and modern than Excel.
You can use this software for free, but you will only have access to one application. There is a formula for around 20 € / per user /monthly, but you will have to pay for every extra application you add to the software. And there is another option for around 25 € / per user / per month that works the same way but this one is managed indirectly, i.e. by Odoo's partners.
The essentials of an Invoicing software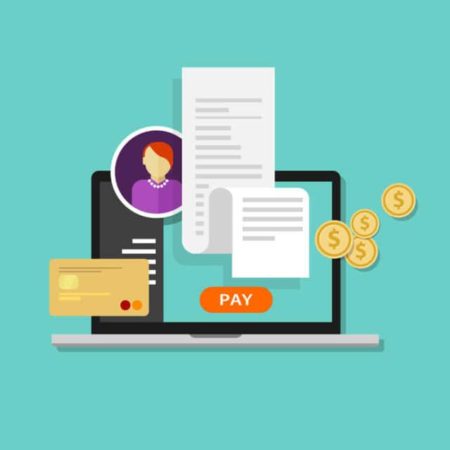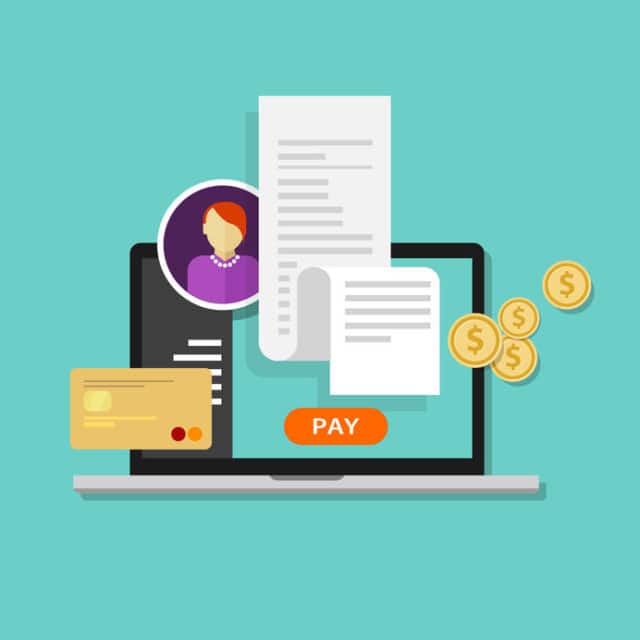 An efficient Invoicing software must at least serve the following purposes:
⦁ create customer profiles and put them in memory,
⦁ create standard documents,
⦁ create quotes and invoices, even order forms, delivery notes and delivery notes, ideally,
⦁ manage different rates of VAT,
⦁ Automatically number the edited invoices to meet the legal rule that requires that invoices should be sequential, i.e. without any gaps in numbering.
See also: Tolteck, Review of an Invoicing software for Construction craftsmen