We've all heard about Kpop, especially in the last 4 or 5 years when it's really become fashionable. Today, we invite you to discover this world without prejudice: parents, enter the world of your children and young people, stay up to date. Let's go! Let's go!
What is Kpop ?
Before I start, I would like to point out that Kpop is one of my passions (and yes, you have the right to make fun of xD :P).
Kpop, by definition is Korean Pop. After that, it's a bit like calling the American music « Apop ». Not very sexy, huh ? xD.
In absolute terms, however, Kpop encompasses all genres of Korean music, from ballads, rap and rock :). Of course, I know what you're thinking : « It's the music of the little chicks in skirts and duvets, and the guys are effeminate ». But wait a minute, you might be surprised !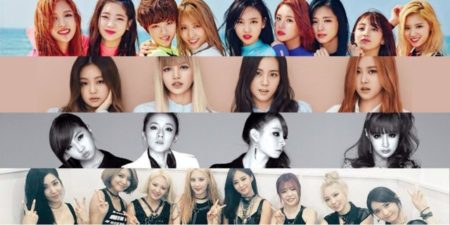 A whole process to achieve glory
Kpop is also the « badass » genre, the kind where we have great vocalists and rappers, but we also have the cute kind that you love so much xD.
So how does it work ? Well, in Kpop we have solo singers and bands, we call them « Idols » and there can be 2 to 13 members. They are recruited by labels through auditions, through survival shows (a bit like The Voice, but harder where you really see dreams breaking), and there are even some who recruit on the street and in schools !
After being recruited, they did not leave the hostel : they will still have to train for years, up to 5 or 6 years ! On the program : singing, dancing, stage expression, posture, etc, not to mention sports. They are thus « trained » in an almost military way and at the very end, there will be no room for everyone. These apprentices are called « Trainees ».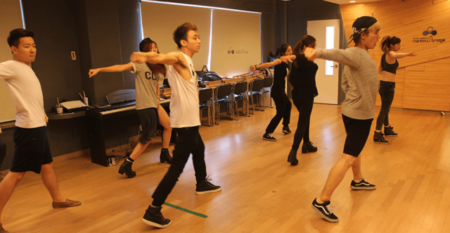 If you are a little familiar with this world, you should also know that Idols do not compose songs. Well, before and that was normal since they were mostly shaped to « perform ». But since then, things have changed : more and more Idols are composing, writing their songs and doing their own choreography. Enough to make Justin Timberlake and Jenifer Lopez xD.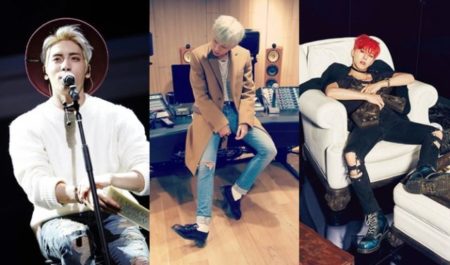 Well-defined roles on Kpop's world
What you also need to know is that in a group, everyone has a predefined role or position. First, we have the lead-vocal, which sings almost all the time. Then there's the one in charge of the rap part, because in a Kpop song, there's always a little bit of rap, whether it's soft or aggressive.
Then we have the dancer, the one who composes the choreographies or leads during the performances. And finally, we have the visual or the center. To put it simply, it's the handsome guy in the band who's always in the middle. This is the face of the group. Of course, there are groups that do not follow these training courses and in any case, everyone can switch from one role to another.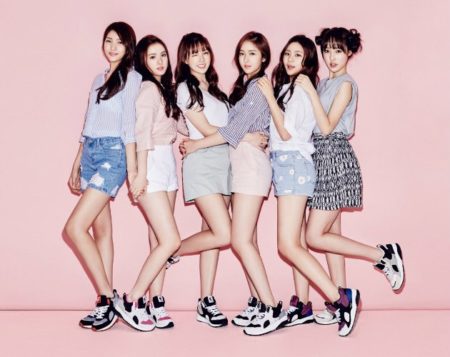 Marketing at a master level !
The world of Kpop is a very, very well established business. Everything is calculated, very well organized and prepared by the company that promotes the Idols. Every time a new album is released, for example, there is what is called a « comeback ». It's a whole promotion process during which the Idols bring something new to their fans. It can be a change in music style (but always keeping their identity), a change in look, new haircuts and colors or a completely different kind of MV (Music Video in the jargon). So a band can mutate into something really different from one album to another and indeed, as the industry has understood, you have to introduce new things at all costs so you don't get overwhelmed.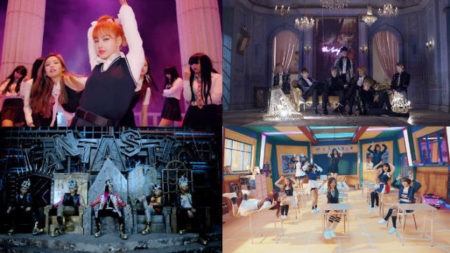 In these « comebacks », Idols promote themselves through all kinds of goodies, participate in reality TV shows and even create a buzz for social networks. They are very digital and very present in the lives of their fans. Companies may even have several groups that will compete with each other.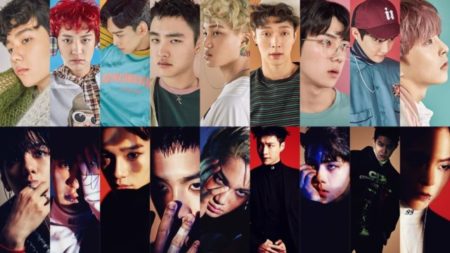 The biggest record companies
The Kpop industry is governed by legendary major record companies. And since each label has its own signature and identity, this is reflected in the Idols they produce.
First, we have SM Entertainment, founded in 1995 and one of the industry's BIG 3s. It has groups such as SNSD or Girls Generation, Super Junior, SHINee, EXO, F(x), Red Velvet etc. This label is made in the soft and cute that made the reputation of Kpop. She relies heavily on voice singers and visuals.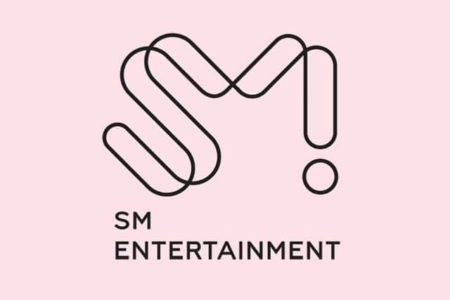 YG is rap, the badass genre, which doesn't care about appearance but recognizes talent. She released the Big Bang, the 2NE1, Psy, Seven, Winner, Ikon, Blackpink, Akdong Musician etc. All of them have very talented rappers and release the most beautiful arrangements thanks to a famous producer, the famous Teddy Park.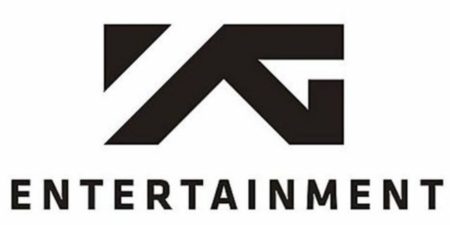 Then there is JYP Entertainment, created in 1997 and which is a mixture of the first two labels. She released the 2PM, 2AM, Wonder Girls, Miss A, GOT7, Day6 and the very famous Rain, etc. It has several subsidiaries such as Starship Entertainment or LOEN Entertainment, which is its strength.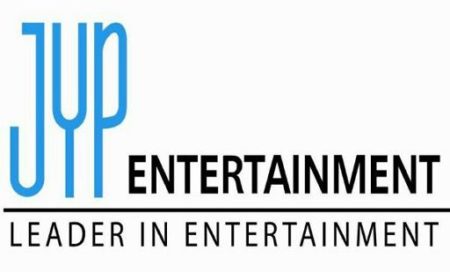 And finally, I wanted to talk about it, there is BigHit Entertainment, a small company, founded by a former JYP producer and composer in 2005. She quickly rose through the ranks through the interplanetary success of the BTS. The BTS is simply THE Korean group of the moment in the United States and around the world.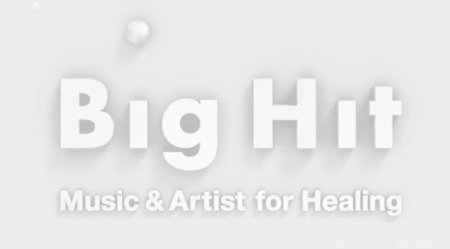 This group of 7 boys managed to win the Top Social Artist award at the Billboard Music Award in 2017 right under Justin Bieber's nose and since then their run has been uninterrupted, they have even performed on America's Got Talent in 2018. BTS is the new face of Korea !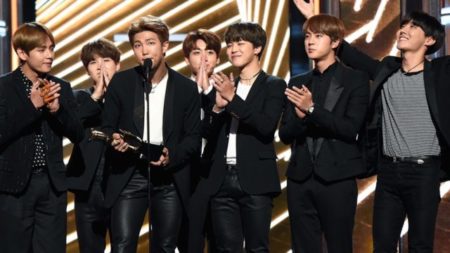 These record companies also produce actors who dominate the Korean Dramas industry, a completely different subject that I hope we will discuss later on:).

Kpop : Plastic surgery ?
We're not going to lie to each other, all the stars, I mean all of them, do plastic surgery, so there's no point in judging Kpop singers. Who can name a Hollywood star who has never been botoxed or retouched, even if it's just a little rhinoplasty ?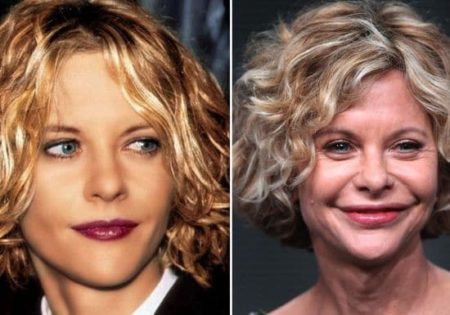 It's just that in South Korea, surgery is not as taboo even if the Idols generally avoid the question (there are also some who assume and are proud of it). According to the Plastimea site, in South Korea, 1 in 3 women has already been on the pool table and in 2010, there were 771,000 operations, or 17.5 acts per 1,000 inhabitants. This country would therefore be one of the largest consumers of plastic surgery in the world.
Togen, a French Vloger living in South Korea, tells a little about how this society is made. According to him, after having gone through a great stage in life, like after passing the baccalaureate, parents would offer their child an operation to make him or her feel better about himself or herself and to make him or her more accepted by society. The logic would be « if you're ugly, it's not your fault it's mine, so I'll fix it ». Indeed, in this country, appearance is very important and in the professional environment, you can be refused a job because of your appearance. In addition to this, aesthetic surgery ads have become commonplace, as we see here when we see a billboard or bus shelter covered with visuals of candy and cookies. There, it is women's faces advertising clinics that invade the streets.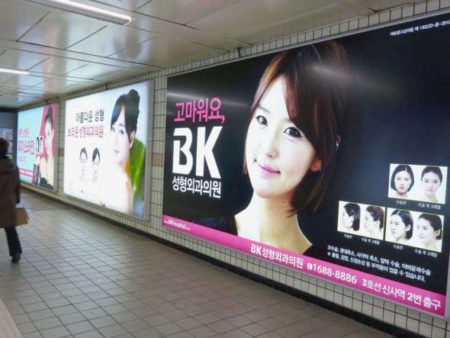 « Sasaengs » or anti-fans ?
Korean fans are very passionate. Moreover, each band has a name for its fans called « fandom ». We can mention the famous Armys, fandom of the BTS, the EXO-L, fans of the Exo, the VIPs for the Big Bang fans or the Blink for the BlackPink fans. And it's like football, there's rivalry between fandoms or "associations" of fans. For example, Armys and EXO-Ls do not get along at all and go so far as to rank on social networks.
Then, being in a relationship for an Idol is unforgivable: it's betraying the fans ! Companies also prohibit Idols from having romantic relationships, as this would diminish their value in the eyes of fans and could lead the band to its downfall.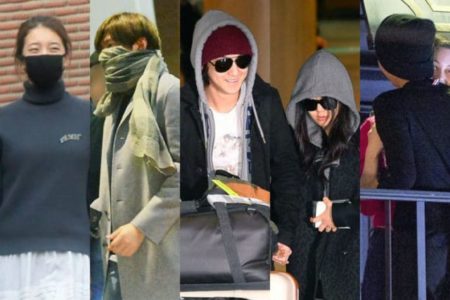 When an Idole is caught, she either denies the facts or confesses and faces her fans who can then react differently : some accept it, others leave the fandom, others are even more violent and send death threats, harass or ask for the Idole to be banned from the group ! Yes, their love and loyalty have a price !
Now comes the case of the obsessed fan (sasaeng) who stalks the Idol wherever she goes, fantasizes about her and steals her personal belongings. That would be the worst thing in my opinion, the impression of being watched every time.
Are Idols gay ?
This industry is one of the strangest, but that's what makes it so charming and has made it a hit. We always say male Idols, yeah they must be gay (no offense), look at their look and voice. But no, no, no. The industry encourages Idols to be very tactile to each other in the eyes of the public. Why ? Why ? Because the fans are more accepting of the fact that they go out with each other, so it doesn't create a problem and they think it's cute (whatii ? ? ?).
We even have the right to « peerings » , a little like « Jelena » for Justin Bieber and Selena Gomez in their time. Fans even create websites, pages and hashtags of pairing !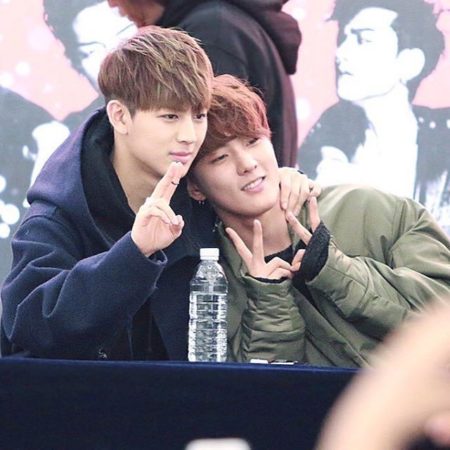 So, I hope you enjoyed this getaway and that you now know a little more about the wave facing the planet. As a bonus, I give you the most emblematic songs of the Kpop (according to me: P) below. If you want to listen to Kpop (and many other musical genres as well), I recommend the Amazon Music Unlimited music listening streaming service.
SHINee : Replay
2NE1 : I'm the best
SNSD : Gee – Genie
Big Bang : Fantastic Baby – Lies – Haru Haru
Wonder gils : Nobody
Super Junior : Sorry Sorry
Hyuna : Red
F(x) : Electric Shock
Apink : Mr Chu – No
Otherwise, some recommendations :) :).
EXO : Wolf – Monster – Overdose
Big Bang : Blue – Bad Boy – Let's not fall in love
GDragon : One of a kind – ROD- Missing You
Taeyang : 1AM6 – Ringa Linga – Wedding Dress
BTS : I need you – Spring Day – Come back home – Fire
Kard : Oh nana – Don't recall – Rumor
IU : Good Day – Palette
CL : Lifted – Badest female
Davici : Forgetting you
Sunmi : Gashina
Jay Park : Solo – Joah – Me like you – Drive – Mommae
Zico : Boys and girls
Mamamoo : You're the best – 1cm taller than you
Blackpink : Playing with fire – Dudu du du du
Ikon : Apology
Winner : Baby baby – Caller ring – Fool – Sentimental
2NE1 : Ugly – Lonely – Come back Home
GOT7 : Just right
Have a good discovery ! :) :).
Speaking always about music, discover my playlist and if you are fans of kdramas it's here too.
See also -> Project Management Software.