26/02/2019. The mobile phone has become more than an indispensable tool in our modern world, even for the "tantsaha" who seems, as a bonus on board, to be losing interest in this kind of tool. And in Madagascar, mobile phone sales are being hype-driven as trends are struggling to renew themselves: a little flatter for smartphones in Madagascar, and a little bigger for singles (you've probably noticed these big mobile phones in the shops). We then wondered which type of salesmen do the most phone shopping in the capital. The results of a new survey, this time on the buying habits of Tananarivians in telephony and accessories, with 903 people interviewed.
The proportion of Tananarivians to have a mobile phone in 2019
You probably think that at a time when the mobile phone market is booming as never before, every Tananarivian should have at least one phone. Well almost: it turned out that 81% of Tananarivians own at least one mobile phone!
Two-thirds, or 66%, have only one, 13% said they had two, then 2% said they had three, leaving 19% to live without a mobile phone in 2019 in the capital.
Where do you buy your phone in 2019 in the capital?
The act of buying a telephone is mostly done in specialized shops in the capital. Indeed, it is in these shops where telephones and other electronic products are sold that 51% of telephone owners buy their precious items.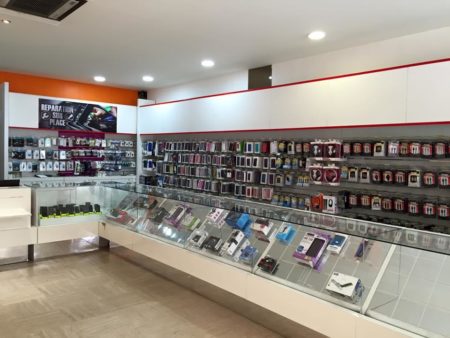 In second place come the small street dealers. You know, those informal stalls that you find left and right in the streets of the city selling phones from who knows where. They got 19% of the vote.
In third place are the telephone operators, where 14% of Tananarivians go to buy a phone. The Chinese, for their part, are not far in the race by amassing 13% of customers.
It was also noted that 5% of the respondents buy their phones mainly from other individuals, while for the rest, 1% are shopping on merchants' pages in social networks and, similarly, 1% buy their phones from abroad.
What accessories for the phones?
Having a phone is good, but with accessories, it's better. So we wanted to know if the people of Tananarivo have an SD card in their phones or a headset to listen to music. The answers are summarized in the table below:
| Accessories | of respondents who have them | of respondents who do not have one |
| --- | --- | --- |
| Micro SD card | 60% | 40% |
| Connecting cable | 53% | 47% |
| Hull/cover | 40% | 60% |
| Earphones/Headset | 63% | 36% |
| Film/screen protections | 33% | 66% |
| Power bank | 20% | 80% |
| Selfie pole | 13% | 84% |
As for the purchase of accessories, it would seem that Tananarivians trust small informal vendors more than specialized shops. In fact, it emerged that 62% buy their new accessories from these small street vendors, while "only" 29%, i.e. less than half of those who go to small vendors, choose to buy them in specialized shops.
For the rest, we are in the negligible. Here's how it goes:
4% buy their new accessories from phone companies
4% turn to the Chinese
3% deal with other individuals
3% have never bought accessories for their phones
1% negotiate on social networks
and 1% order their accessories from abroad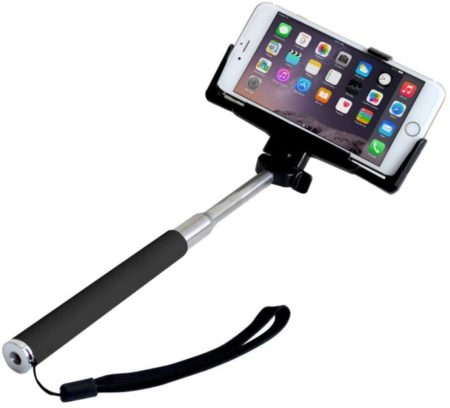 What about phone repair
Here too, in contrast to the telephone purchasing modalities, the majority of respondents prefer the less formal solutions. For example, slightly more than half of Tananarivians, 54%, entrust their phones to small street repairers when they break down.
A quarter of them, or 25%, then go to small repair shops to have their phones repaired, and only 5% have their phones repaired in specialist shops. Finally, 3% say they repair their phones themselves in the event of a breakdown or consult relatives.
It should be noted that 6% said they have never experienced a telephone breakdown and 7% did not comment.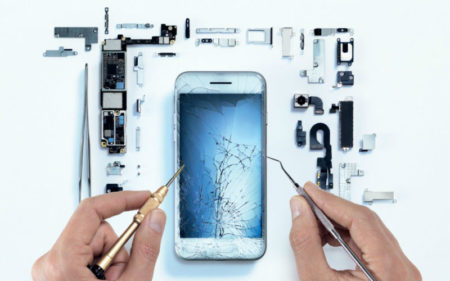 What more can we say about this survey on buying a phone in Antananarivo?
It's simple. As soon as it comes to buying a phone, the people of Tananarivians prefer specialized shops. Half (51%) of Tananarivians who own a telephone buy in these shops. On the other hand, for accessories and even for repairing telephones in case of breakdown, Tananarivians tend to go to street vendors and repairers. It seems that they have confidence in the skills of the Malagasy, even if it is a resourcefulness à la ady gasy.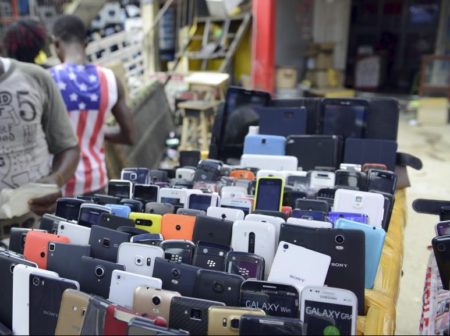 It was also found that among accessories, headsets and headphones (63% of phone owners have them), micro SD cards, and connecting cables were the most popular. The selfie boom was the least popular (13%), followed by power banks and screen protectors.