06/09/2019. It was in October 2018, we revealed the TV audience in Madagascar. Having become a real reference, we wanted to republish and update this survey. Favourite TV channel, favourite programs, peak viewing periods, here are the results of this exclusive survey on TV audimetry in Madagascar for this year 2019 conducted by the Stileex Post, in the city of Antananarivo, on a sample of 1078 individuals.
Our survey on TV audimetry in Madagascar for 2019 is off to a strong start because while the percentage of Tananarivians who are used to watching local TV channels was 73% in 2018, this rate has dropped by 18 points this year: in 2019, only 55% of Tananarivians watch Malagasy TV channels.
As the number of "non-members" is increasing, the 45% of our panel who do not watch television justify this choice by the fact that they do not have the time (31%), as the pace of life in Madagascar is known to be quite rough, because they prefer digital television channels (26%), or to watch another medium: internet, DVD, etc. (15%), tied with the fact that watching television did not interest them (15%), that they did not have television (11%) or that they had eye problems (2%). On the other hand, none of our respondents opted for the option "local channels are not interesting".
TV audimetry in Madagascar 2019: TV news keeps their place of the most watched program
Indeed, the Tananarivians are camped on their position: their favourite TV programme remains the news. They were 63% to affirm this last year, with one point more this year, i.e. 64%. Movies are in the top 3 favourite programmes of the inhabitants of the capital of Madagascar with 44% of the panel, followed by music videos, which came down one step on our podium, but still gained 23 points more than last year (36%), in the same place as entertainment, which also scored 36% of the tracks.
As in 2018, TV Plus Madagascar's newscasts are the most popular (27%), followed by an outsider, Real TV (19%) barely a year old and by Dream'in's Jité at 13%.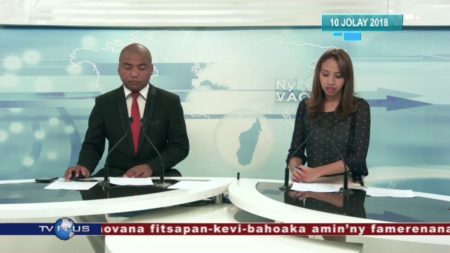 Malagasy reality TV programmes (25%), local programmes (22%), television debates (20%), local reports and documentaries (18%), series (18%), cartoons (13%), religious programmes (7%), foreign reports and documentaries (7%), game shows (5%) and sports and sports magazines (5%) are less popular among Tananarivians.
Local television is mostly watched in the evenings
No big change: evenings and weekends are the periods when Tananarivians watch the most television.
As for the time of day, the evening comes well ahead with 75% of our panel, then a little later according to 9% of our respondents. The afternoon (5%) comes third, followed by noon (4%) or even those who are in front of their small screen all day (4%). The morning (3%) and early morning (0%) come in last position.
For weekdays, Saturday is appreciated by the majority, i.e. 43%. Friday and Sunday come in second and third place with 25% and 16% of respondents respectively. The remaining days: Monday (2%), Tuesday (2%), Wednesday (7%) and Thursday (5%) have fewer viewers.
Most of our respondents said that Tananarivians spend an average of between 1h01 and 1h30 in front of the television, according to the majority of our respondents, 24%, and a little more for 22% of our panel, who said they spend between 2h01 and 2h30 in front of their TV set. 18% of our respondents stay between 1h31 and 2h in front of their television set and between 2h31 and 3h for 16%. The remaining percentage is split between 31 minutes at 1am (11%), 3h01 to 4am (5%), 4h01 to 5am (2%) and 5h01 and more (2%). According to our survey, no Tananarivian watches television for less than 30 minutes.
Audimetry TV Madagascar 2019: Malagasy people's satisfaction with local television
We also looked at the satisfaction of Malagasy viewers. Probably as a corollary to the drop in local viewers, only 29% are now completely satisfied with local television channels, although about two-thirds of those questioned say they are fairly satisfied (67%). The percentage of Tananarivians not very satisfied and not at all satisfied with the channels offered on the Big Island is the same, they each represent 2% of our sample.
This year we also wanted to know how satisfied Malagasy people are with the local TV presenters and hosts. 1 Tananarivian out of 5 says he is completely satisfied with the local presenters, while 67% say they are moderately satisfied, 7% say they are not really satisfied and 4% say they are not at all satisfied.
1 Tananarivian out of 4 subscribes to a supplier of digital television channels
A slight drop of 6 points since last year as only 25% of Tananarivians subscribe to digital TV channels.
Among those who subscribe to it, 64% have opted for CanalSat, an increase of 5 points since 2018, followed by Startimes at 20%. Satellite television channels (DTT) come third with 8%, followed by Parabole Madagascar and Blueline TV, tied at 4%.
As far as customer satisfaction is concerned, here are the results collected from our respondents:
| | BluelineTV | CanalSat | Satellite television channels | Parabole Madagascar | Startimes |
| --- | --- | --- | --- | --- | --- |
| Completely satisfied | 50 % | 51 % | 9 % | 75 % | 26 % |
| Somewhat satisfied | 50 % | 47 % | 82 % | 25 % | 48 % |
| Not very satisfied | – | 2 % | 9 % | – | 19 % |
| Not at all satisfied | – | – | – | – | 7 % |
As far as the internet is concerned, 13% of our respondents say they watch videos on it, but only 8% of this portion say they watch videos on the internet as well as television.
And the favorite TV channel of the Tananarivians is…
Among the 18 existing television channels in Antananarivo, Dream'in has managed to stand out and is in first position among the preferred channels in Antananarivo, according to 20% of our respondents. TV Plus Madagascar, first in 2018, comes in second place with 4 points less, 16%. If in 2018 Record TV came in third position of the favorite TV channels in Antananarivo, Real TV steals its place on the podium this year with 15% of the channels. i-BC comes fourth with 13%, followed by Viva TV which has gained one point since last year and is appreciated by 8% of our respondents. This year, the national channel TVM is tied with Record TV with 7% of our panel, as well as MBS and Kolo TV with 5%. La7 and Amitié TV received 2% of the channels.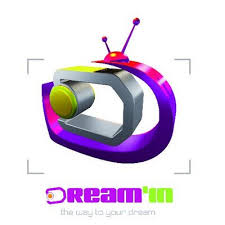 What can we say about this survey on TV audimetry in Madagascar 2019?
So many developments since our TV ratings survey in 2018. If last year nearly three quarters of Tananarivians told us that they are used to watching TV, this year a "drop" of 18 points was recorded, probably linked to the increase in other media, which doubled since last year and went from 7% in 2018 to 15% in 2019.
On the other hand, it is also possible to associate this drop in audience ratings with the increase in violence and sexuality on television, which only confirms the idea that censorship should be instituted on television in Madagascar.
Finally, the most remarkable thing in this survey on TV audimetry in Madagascar in 2019 was undoubtedly the rise of new channels, including RealTV. In operation since 2018, the channel's slogan is "better than the best", which is undoubtedly effective with the Tananarivians who have already ranked it among the channels with the best news, but above all have allowed it to rise to third place among the local channels preferred by the Tananarivians.
Technical data sheet
Survey conducted by Stileex Data with 1078 respondents from August 19-22, 2019. Interviews were conducted by questionnaire administered by interviewers in the city of Antananarivo.