30/08/2018. "To handle a language skillfully is to practice a kind of evocative witchcraft", wrote Baudelaire. The man, a prolific and censored author of many poems too abrupt for his time, surely knew something about it.
Using a language with dexterity thus opens unsuspected doors to the common man. A skill that is even more useful in this age of frenetic globalisation, when it has finally happened that Chinese people rub shoulders with Dutch and Pakistanis on an island in the Indian Ocean. It then becomes interesting to look at the foreign languages spoken in the country, and to do this we carried out a field survey. In all, we questioned 1,133 people about the foreign languages they speak. Here are the results.
What is "speaking a foreign language"?
We asked our respondents how many foreign languages they spoke, but before getting to the heart of the matter, let's start by defining what we mean by "speaking a foreign language". For us, speaking a foreign language, other than Malagasy, is simply being able to hold an everyday conversation in that language.
From there, it is clear that we did not take into account criteria such as accent or strict respect for grammar. What is important is to have a vocabulary that is sufficiently large to express one's ideas and to understand in return what the person opposite wants to say.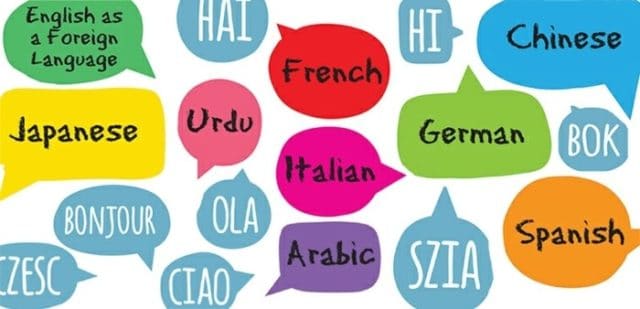 Former French colony
78% of the Malagasy people questioned in this survey say they speak at least one foreign language. Madagascar being a French-speaking country (thanks to our colonial past), you can imagine that the vast majority of this portion speaks French: 97%.
Next, 42% of the respondents speak only one foreign language, 31% speak two, 5% speak three, and 1% speak four. No one in our panel spoke five or more.
In the first category, the most widely spoken languages are French (97%), English (1%) and Hindi (0.42%).
In the second category, that of people who know two foreign languages, the most widely spoken languages are French (97%), English (94%) and German tied with Spanish (2%).
Finally, among those who speak 3 foreign languages, the best known are French (100%), English (96%), German (29%) and Chinese tied with Japanese (12%).
Finally, in general, all categories taken together, the top 5 foreign languages most spoken by Malagasy people are the following:
French (97%)
English (45%)
German (3%)
Chinese (2%)
Spanish (2%)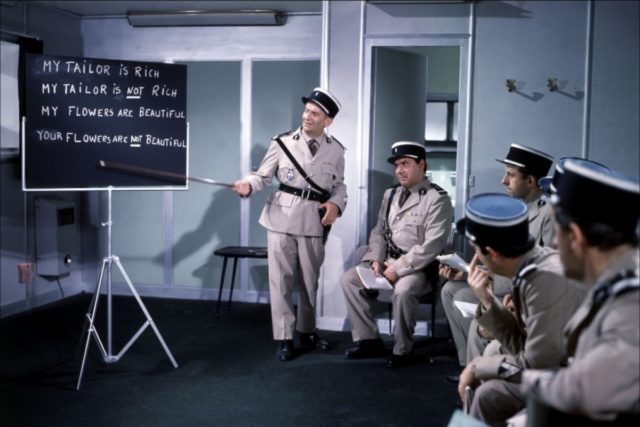 Attendance at a language institute is not compulsory
Does the acquisition of a foreign language necessarily involve specific learning in an institute? No, judging by the answers of our interviewees!
Indeed, when we set aside French so as not to distort the results (yes, we all know that it is generally at school that we learn this language), we notice that 52% of all those who speak one or more foreign languages have never attended an institute (for the French language alone, they are 71% in this case).
On the other hand, when asked if it was possible for them to join a language academy at a later date to learn a new language, 60% said yes. The most popular languages at the institute are English (27%), German (14%), Chinese (9%) and Spanish (4%).
Those who speak only Malagasy
Not surprisingly, a majority of people speak French, albeit an approximate one. What is surprising, however, is that among the 22% of respondents who speak only Malagasy, half (50%) do not want to learn any new language!
Among the most common reasons given were 34% who said they didn't have the time, 25% who said they didn't have the budget, 24% who thought it was useless for them to learn a language in addition to Malagasy, and 14% who simply didn't feel like it.
On the other hand, among those who are willing to return to the benches to study a language, 18% want to learn French, 7% English and 1% Chinese (23% did not express an opinion).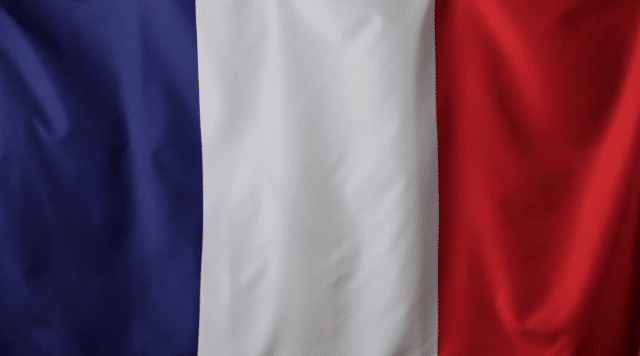 What emerges from this survey on Malagasy people and languages
Official language of the Big Island, alongside Malagasy of course, French remains by far the first foreign language spoken in Madagascar: out of the 1,133 people we surveyed, 76% speak French.
Better still, French is a common language among the overwhelming majority of Malagasy speaking at least one foreign language. Indeed, 97% of them speak the language of Molière! The popularity of this language is such that it is also the first foreign language that those who don't know any yet want to learn.
The survey also shows that English is the second most spoken language among the country's polyglot population (45%), which may be explained by the fact that Shakespeare's language is taught from the start of secondary school, in the 6th grade. With the current reform of Malagasy education (Education Sector Plan 2018), this language will now be introduced a little earlier, in 5th grade.
In third place is an outsider: the German. Even if it is far from scoring as well as the first two (3%), it would seem that Goethe's language strangely enjoys a special place in the hearts of Malagasy people.
Finally, in fourth place, Chinese is spoken by 2% of multilingual Malagasy. It is true that with the increase of Chinese operators in Madagascar, the practice of this language opens many new opportunities for those who want to learn it.
Appendix: the modus operandi of the survey on Malagasy and foreign languages
This survey on Malagasy people and foreign languages was carried out on a sample of 1,133 people interviewed in the streets. Here are the main specificities of this panel:
It's like:

39.10% are women
60.90% are men

Age Groups:

17.21% are between 18 and 25 years of age
29.92% are between 26 and 35 years of age
28.68% are between 36 and 45 years of age
14.47% are between 46 and 45 years of age
5.74% are between 56 and 65 years of age
3.27% are over 65 years of age

Socio-professional categories:

23.83% belong to the category Employees
3.71% belong to the category of farmers
28.33% belong to the category Craftsmen and Traders
4.32% belong to the Student category
4.06% belong to the Retired category
10.86% belong to the Professionals category
4.85% belong to the category Unemployed
8.12% belong to the category Executives, business managers and senior intellectual professions
11.30% belong to the category Other persons without professional activity (military, nuns, etc.)