For a long time, hosting offers or simply server rentals have been based on physical servers. Then, one day, came the managed VPS offer and it was the revolution. Cheaper than dedicated servers, more convenient than shared servers and fully adjustable to fit all needs, VPS (Virtual Private Server) brings together the best of two worlds. And they are managed by the VPS supplier – couldn't ask for more!
As you can see, today I'm taking you to the wonderful world of managed VPS where we'll be touring together the best deals on the web.
Note: a hosting company can submit several offers. So I did my best to list some of the top offers in my opinion.
VPS Flex'Server 4, a powerful managed VPS offer
VPS Flex'Server 4 is a managed VPS offer from Ikoula, a French pioneer of web hosting since February 1998. This is to emphasize its extensive experience in the sector and the quality of services it can offer.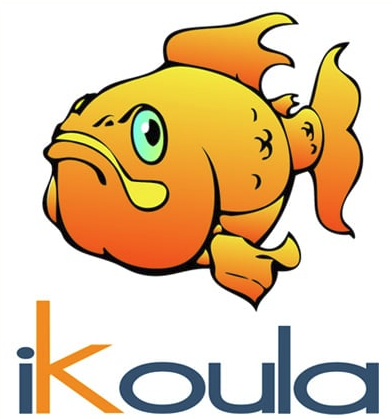 In this managed VPS offer, Ikoula provides several interesting points:
4-cores processor
4 GB of RAM
under Linux or Windows system
100 MBS Full duplex max
unlimited traffic
150 G disk space
free setup
PLESK 12 control panel
Perfect for projects of reasonable size (everyone doesn't need to host multiple applications to hundreds of users on their server), the Flex'Server VPS is a virtual dedicated server that truly combines the flexibility of a virtual server with the power of a dedicated server of reasonable size. It's a perfect recipe, depending on what you are looking for.
Strong point: the strength of this managed VPS offer are Ikoula's extensive experience in web hosting and discounts offered for each year of commitment
Weak point: expensive compared to what can be seen elsewhere for the same configuration
Virtual Cloud M, an affordable offer
The Virtuel M offer is the most affordable pack of 1&1 (outside the promo seasons). Founded in 1988, 1&1 Internet is a recognized name in web hosting. Its headquarters is located in Montabaur, Germany. It is a property of United Internet AG.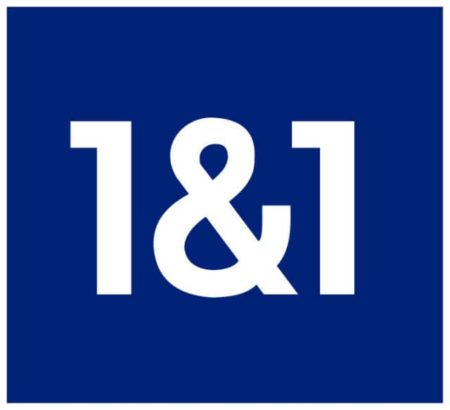 The Virtual M VPS offer includes the following components:
backup Snapshots
Vmware® virtualization technology
Full Root access
SSL certification
2-cores processor
80GB SSD disk space
2 GB ram
unlimited traffic
1 domain offered
24/7 assistance
This managed VPS offer comes under Linux or Windows. 1&1 currently (2018) has branches around the world (in exactly 10 countries). Among all the major hosts, it was the first one to feed its European data centers with green energy (renewable energy).
Strong points: providing affordable managed VPS with a domain name offered and vendor experience recognized
Weak point: poor configuration (but for the price too…)
Virtual Cloud XL, a managed VPS offer by 1&1
The Virtual XL offer also comes from 1&1. The latter is an interesting upgrade of version M. Why? See for yourself:
4-cores processor
processor : Intel® Xeon®
Disk space : 160 GB SSD
8 GB RAM
Unlimited traffic
Virtualization : Vmware®
SSL certification
Bandwidth : 400 Mbit / s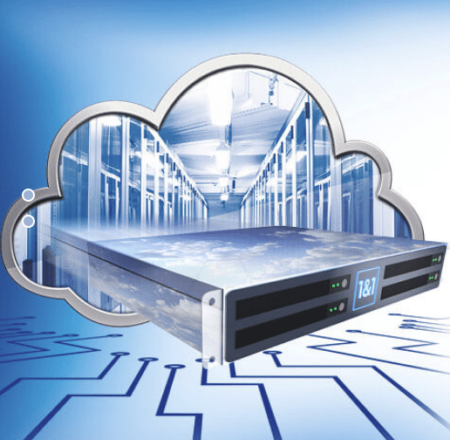 This configuration gives you more power and disk space in SSD.
Strong point: solid configuration for a managed VPS offer (almost) always on discount
Weak point: remains undersized for heavy use
> See also: Our comparison of the best certified POS software.
May the force be with you: VPS XL SSD from Contabo
Contabo is a company founded by Michael Herpich and Michael Bölke in 2003, offering a web hosting service. Its green data center was built in 2009, a very modern building located in Munich, Germany. This place is so spacious that it can host more than 4,000 servers.


In the beginning, Contago was only in shared hosting and dedicated servers. But now, hello the managed VPS offers (like everyone else, we must say).
The VPS XL SSD offer includes the following:
10-cores processor
50 GB RAM
1200 GB disk space
100% SSD
unlimited traffic
DDoS protection system
VPS XL SSD is the best managed VPS offer from Contago. It offers a powerful configuration and its large disk space is in full SSD, which makes everything fast and fluid. This managed VPS offer is simply made to manage all resource-intensive applications and frameworks.
Strong point: very interesting power/price ratio
Weakness: customer service that speaks only English and German
VPS M from Contabo, for small needs
This managed VPS offer is the most basic version of Contabo's Managed VPS offers.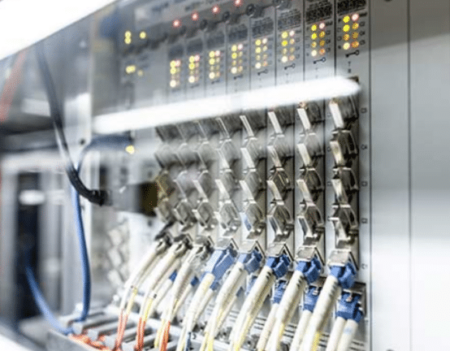 Here's what VPS M includes:
2-cores processor
6 GB RAM
500 GB disk space
system on SSD
unlimited traffic
DdoS protection system
The VPS M offer is the cheapest pack that Contago can offer (excluding discount). However, it does the job well for a fraction of the price that can be seen elsewhere (Ikoula in the lead). Furthermore, it's true that this society is young, unlike the brand with the angry fish. I think this managed VPS offer is perfect for testing the services of the host before moving to bigger.
Strong point: combines the robustness of the HDD system for storage at the speed of the SSD for the system
Weak point: not that great customer support on this type of entry-level offer
Which one to choose?
I put the VPS Flex'Server 4 offer from Ikoula in the 1st place for the quality of their services and the care they provide to their customers. In addition to their cheap subscription price, Ikoula offers an irreproachable quality of service, procedures that work well and undeniable know-how, all thanks to its great experience.
In the 2nd place, I named the virtual offer Cloud M 1&1. This one holds its strength from its reduced price for an acceptable configuration to work. Then in the 3rd place there is the range above: the Virtual Cloud XL offer. Although more expensive without offering big differences in power, it has the advantage of being often on discount, which makes it interesting.
In the 4th place, I put the offer VPS XL SSD from Contabo. Yes, even if it is armed with an arsenal of sick, its customer service is not always at the top and they are still far from offering better service than Ikoula (for example).
> See also : Our comparison of the best free and paid CRM software.