14/12/2018. As we all know, the quality of the Internet in Madagascar really depends on the provider you choose. One thing that is true whether it is a terrestrial connection or mobile Internet.
Today's survey focuses on mobile connectivity in the capital, Madagascar's globalization hotspot. Now that mobile telephony has experienced (and is still experiencing?) a boom, is the mobile Internet following suit? Or, on the contrary, does it still have a long way to go for the providers? That is what we will see.
You need a smartphone to connect
At least, that's what one would think if one saw the results of this survey. Of the 961 people we surveyed, 21% said they had a smartphone.
In this proportion of happy owners, 82% have a mobile connection on their precious. In comparison, among the 79% without a smartphone, 13% are still connected. All in all, smartphones or not, 25% of respondents have an internet connection on their mobile.
If we look at the mobile connection providers, we notice that 54% of those connected use a Telma connection, 27% use one from Orange, 18% are with Airtel and 1% with Bip.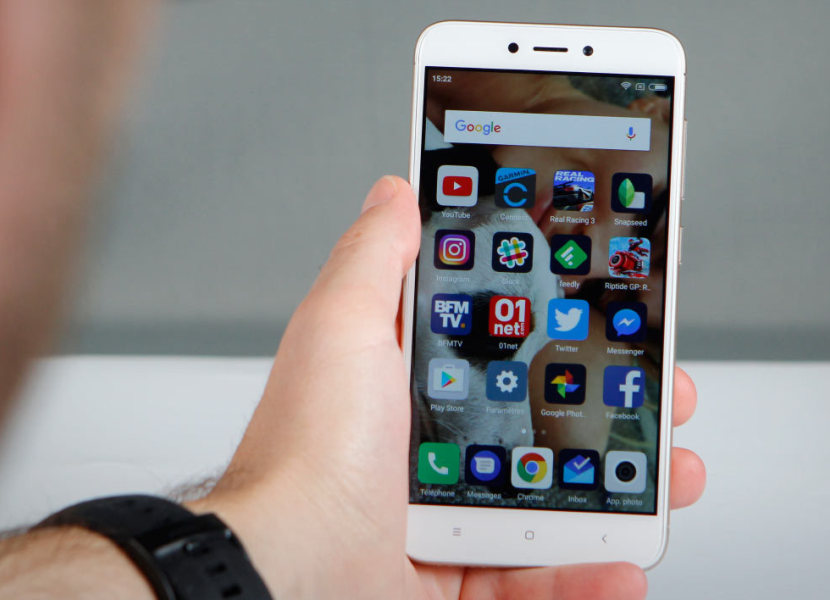 What you do most with your internet connection
And so, with a mobile connection, the opportunities extend to several usage options. Might as well make the most of it, right? Well no! It turns out that only one activity takes up almost two thirds of the connection time: Facebook, in the lead, which accounts for 61% of the activities done on the mobile Internet.
22% are then devoted to surfing and 9% to e-mails. Then come other social networks, which account for 4% and online gaming, 3%. Walking, chatting and downloading take only 1% each.
It's by questioning mobile Internet users about their main use that we really notice Facebook's domination: 84% of them do it mostly on their phone. Surfing, as their main use, only represents 10% of the votes.
The rest, as you can imagine, is hard to see: 3% mainly use their mobile connection to go on social networks (other than Facebook), 1% mainly for email, 1% for online games and a final 1% for downloads.
A data plan? It goes without saying!
Mobile Internet is better with a data plan: only 5% of those connected indicated that they do not use it.
Of course, it is up to each person's preference, each person's means, and each person's consumption. The volume of data most used is between 10 and 50 MB, with 37% of those connected. Next come those who subscribe to an offer ranging from 26 to 50 MB (16%), then those who are more in the range between 6 and 10 MB.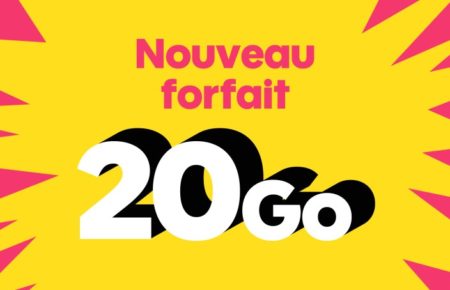 Plans between 76 and 100 MB then attract 10% of the connected mobile users, and the 101 to 200 MB (also 10%). For the rest of the bundles, their popularity is negligible. Take a look at :
between 1.1 and 2 GB: 3%
between 201 and 500 MB: 2%
5 MB : 1%.
between 51 and 75 Mb: 1%
between 2.1 and 5 GB: <1
more than 5 GB: <1
What Tananarivians spend on a mobile package every month
In this survey, we also collected the monthly mobile Internet expenses of the interviewees. And it's pretty tight, to say the least.
Already, 25% spend between 25,001 and 50,000 ar per month on their mobile Internet. 20% then spend between 5,001 and 10,000 ar every month for this, 19% pay between 10,001 and 25,000 ar and 11% between 1,001 and 2,000 ar.
Another 11 percent (11%) are more in the 2,001 to 5,000 ar range, while another 7% are in the 201 to 1,000 ar range. Finally, only 3% admit to spending more than 150,000 ar per month for their mobile connection, 2% pay between 50,001 and 100,000 ar, and 1% between 100,001 and 150,000 ar.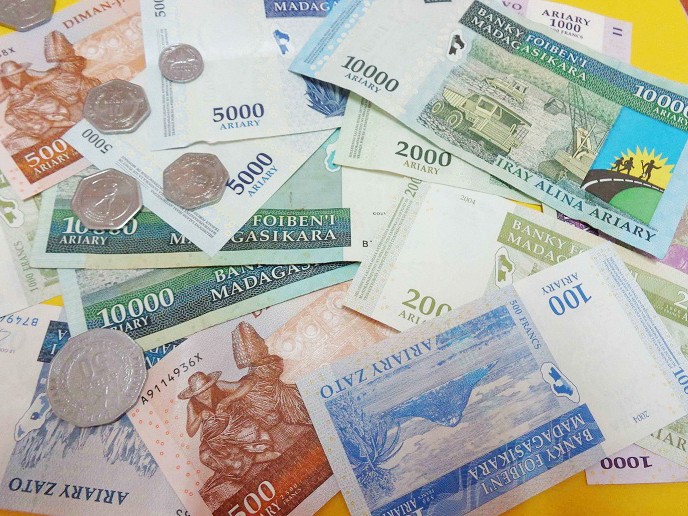 Holidays and Mobile Internet
Even on holiday, mobile Internet is getting in the way: 17% say they spend as much time as normal on mobile Internet during their holidays.
17% still say they spend much less time there compared to 16% who say they spend much more time there. Finally, 15% say they spend a little less time there and 13% spend just a little more.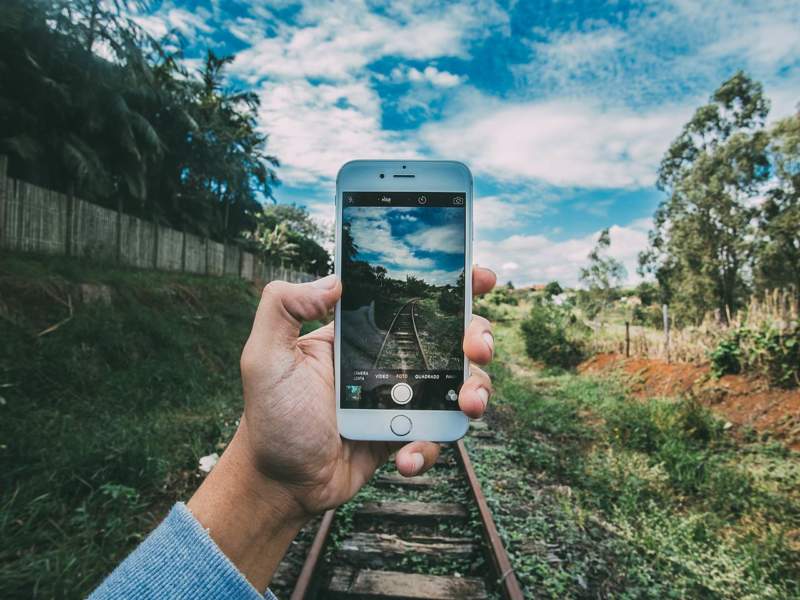 It should be noted that among these mobile connection consumers, 22% do not go on holiday.
But, how do you use the phones without an internet connection?
Because yes, calling and texting only works if you have friends (ok, I'm going out →).
All kidding aside, let's recap. At this point, we have 18% of smartphone owners who don't use the internet on them, a rate that is 87% among non-users of smartphones. So we asked them what they use their phones for. From the outset, 28% said it's mainly for calling and texting. Now that's clear!
For the rest, here are the most frequent uses of a mobile phone, apart from calls and SMS (for science!):
29% use it regularly as a calculator
17% make it an audio player
16% mainly use the alarm clock function
13% swear by the calendar
12% listen mainly to the radio
10% play a lot on it
and for 2%, it's photo :)
What can we conclude from this survey on the use of mobile Internet by Tananarivians?
With only 25% of people connected on mobile, we have our answer: there is still room for improvement! Especially since the progression seems to be correlated with the penetration rate of smartphones (they were 20% according to our survey on smartphones in Madagascar in 2017 – survey conducted online -).
Then, Facebook, Facebook: 84% of connected respondents mainly use their mobile connection to go on this social network. Moreover, 63% of them use a special social network package to indulge their passion more freely. It has to be said that it's easier that way and above all cheaper since access to Facebook is free with certain operators like Orange.


It is therefore not surprising that Facebook, the first social network in Antananarivo, attracting 98% of users, concentrates a wide range of digital activities, to mention only e-commerce. But beware, if everything is focused on Facebook, this does not mean that you should neglect your website. On the contrary: you should take advantage of it to create your opportunities elsewhere, because, for many reasons, Facebook will never replace your website, let me tell you!
Finally, let's finish on the satisfaction of mobile Internet users: 28% are satisfied, 24% are very satisfied, and 20% are fairly satisfied. That says it all. Dissatisfied users then account for 13%, quite dissatisfied for 10% and very dissatisfied, a very small minority, for 5%.