02/04/2019. Before the 1980s, houses and land in the large districts of Madagascar's capital city were much coveted by most Malagasy people. This is no longer really the case today. Indeed, the City of a Thousand is currently saturated with these buildings that grow like mushrooms. Yet the citizens do not want to move from their current habitat. Contradictory, you say? To try to understand if the move is still relevant in Antananarivo, we at Stileex Post have used our best investigators.
Tananarivians feel better in urban areas
Whether they own or rent real estate, almost all Tananarivians, 94%, are more or less satisfied with their current habitat. In fact, urbanization in Madagascar is reaching the big cities, especially the old provinces. According to the statistics gathered from the 907 people surveyed, 64% have never moved from their homes and 35% have done so at least once in their lives. This laziness to move may not really be so, as it is quite possible that it is rather linked to the Malagasy culture. Our Malagasy ancestors taught us to attach ourselves to our land as they did.
At present, one would think that the Tananarivians are still very faithful to this culture. According to the results of our investigations, 71% rarely move and only 3% do so often. And when they do move, it must be said that it is the citizens of the capital, 74%, who themselves change houses to go to other urban areas. The remaining 26% come either from the countryside and the outskirts of the capital, or from the provinces or even the countryside of the provinces.
A wide variety of reasons
Of course, there are different reasons for an exodus or a move, but after investigation, the first 3 of the 5 reasons given by the Tananarivians for moving are rather "negative". While the other two are "acceptable". We can see this below:
the rent is too expensive: 26%
the problem with the landlord or neighbour: 23%
the professional reason: 20%
to find a job: 14%
for a family reason: 10%
other: 6%
The people of Antananarivo are on their own
Life today is pretty tough, which is why citizens in the capital (37%) prefer to get by on their own during a move, rather than renting a car (23%) or using a removal agency (23%), although calling on relatives (11%) is also a good idea. In any case, a majority of Tananarivians do not pack their belongings when they move (56%), to avoid spending too much money.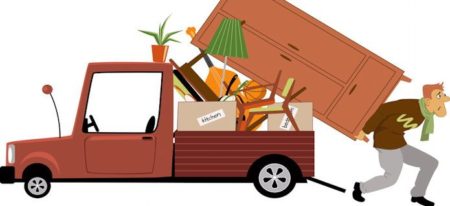 During the last 5 years, only 26% of Antananarivo's citizens have changed homes. The 67% of them spent on average between 20,000 Ariary and 100,000 Ariary (after all, moving requires a budget if we consider only the transport of furniture, for example). But even if the city centre of the capital is full to bursting point, for those who have already moved, 88% do not plan to do so again anytime soon.
Expansion of large cities would be a good solution
Throughout this investigation, we were able to understand the various reasons and organizations of the citizens of Antananarivo during the move. Of course, it is always contradictory that the city is so saturated by buildings here and there, and that the Tanzanian population stays there anyway. We can conclude that urbanization, and especially moving, is still going on in Antananarivo, even if a large part of the Tananarivians are no longer thinking of changing homes, at least for this year. You may also have noticed this, but there really needs to be a long-term solution to the congestion of buildings in Antananarivo, especially in the city centre. Perhaps the solution would be to expand to the outskirts? Our team at Stileex Post can elaborate on this in a future article.