Who still uses Nero today ?! I remember that it was essential to make my CD xD compiles. In the early 2000s, it was the essential software that most people used to burn CDs or DVDs. So, Nero in 2019, let's talk about it.
So today, despite its new features, Nero is no longer what it used to be. I even wonder who is still using this software right now xD. But wait, I'll still talk about its new features despite its low popularity rating.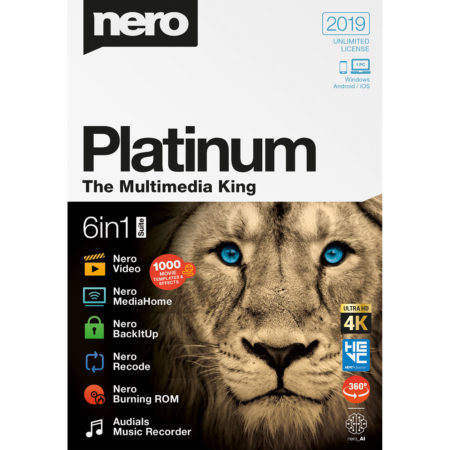 Already, Nero Platinium has been able to get back into the market by adding 6 features in the same software :
Nero Video, for video editing or editing. Nero Video 2019 allows you to process any type of video including a variety of effects.
Nero Media Home 2019 to access, organize and play your files saved on OneDrive without having to download them.
Nero Duplicate Manager Photo 2019 to report unnecessary photos stored on your PC. You could easily remove them with this feature.
Nero BackItUp 2019, the feature that will protect your data by saving it to the online backup services of your choice.
Nero Recode 2019 will allow you to convert files from any optical disc into the format of your choice.
Nero Burning Rom 2019 to record discs but better, with Securdisc 4.0 which makes data more secure.