03/07/2019. In today's society, finding the right balance between professional and personal involvement is not always easy. With the different duties within the family, juggling with responsibilities at the professional level, parental involvement in Madagascar is still a great debate and a great challenge for Malagasy people. That's why, at Stileex Post, we wanted to raise the subject by conducting a survey on parental involvement in Madagascar among 873 Tananarivians.
The majority of Tananarivian parents endure the preadolescence and adolescence of their children
Juggling family and work is always quite trying, especially for the 66% of Tananarivians who are already parents. But in addition with 31% of children who are in pre-adolescence (between 6 and 12 years old) and 29% who are entering adolescence (between 13 and 17 years old).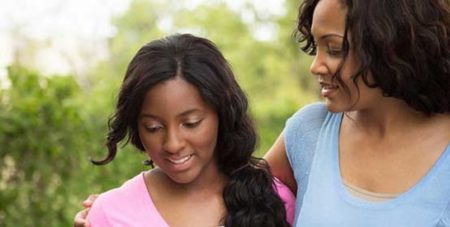 Fortunately, 21% are already of legal age (18 and over) and 19% are under 5 years old. For the 33% of Tananarivians, it must be quieter, because the charges and obligations are not felt… or not yet!
Parental involvement in Madagascar: Tananarivian parents enjoy a balance between family and work
Today, according to the results we collected from the citizens of the City of Thousand, more than 8 out of 10 people (83%) think that Malagasy parents have access, either total (44%) or partial (39%), to certain measures necessary to manage the balance between family and work. They also think that the organisation of the home could have the same value as that of work.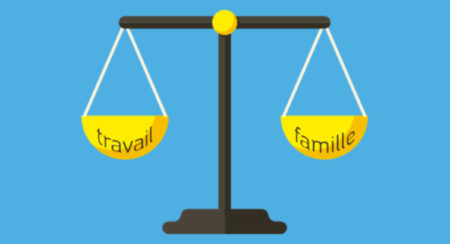 17% of Tananarivians see things differently. For the 9%, they still doubt that parents can benefit from a "tailor-made" framework, if 7% simply do not recognize that Malagasy parents have access to these measures to reconcile their family and professional responsibilities. However, it should be noted that 1% of those surveyed did not express any opinion.
When it comes to parental involvement, employers are always open to employees
Employers, foreign or Malagasy, the managers of today's companies and establishments in the capital of Madagascar respect the parental commitment by referring to the Labour Code. More than half (54%) of the Antananarivo inhabitants we met can confirm this.
Indeed, 24% of those surveyed say that bosses are very open to measures to reconcile the personal and professional responsibilities of their employees. Around 30 out of 100 people are fairly reticent, but still believe that employers accept measures to create harmony between the professional and personal lives of their employees.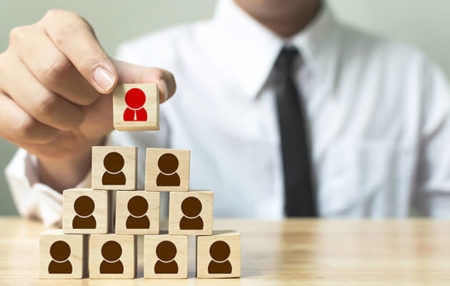 However, it should not be forgotten that 45% of those surveyed in the city and its suburbs do not really see this same openness among employers. The 15% believe that managers are not very communicative, and 30% think that their doors are totally "closed" to measures to reconcile personal and professional responsibilities.
Malagasy values are highly esteemed in parental involvement in Madagascar
The Malagasy values on the "fihavanana" weigh a lot today in the Malagasy society, on a personal level, but they are also involved in the professional one. According to the Tananarivians surveyed, 57% of them have helped members of their family very often during the year. On the other hand, 31% did so sometimes, when they had the opportunity. 9% admit that they did it only rarely during the last 12 months.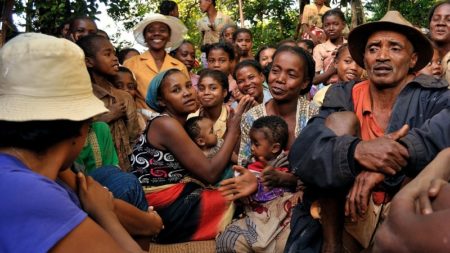 But Malagasy people also like to receive help from their relatives. A good majority, 56%, have very often received help from family members. Others (32%) have already benefited from their family's services, a few times in a year. 9% say they rarely benefit from them, while 2% are surprised that they have never received help from family members.
Tananarivians maintain that family support is very important in parental involvement in Madagascar
We still and always remain in the values conferred by our Malagasy ancestors and elders for a very long time. According to the 87% of the people surveyed, support between family members must be maintained and respected, because it will be a very important challenge in the future according to the 48% of Tananarivians surveyed. It also remains quite important for the 39% of the other respondents.
In any case, 12% are not on the same wavelength. In fact, 9% don't place as much importance on maintaining support in the family, neither for today nor for tomorrow. 3% of citizens do not want to acknowledge the importance of this challenge in the years to come.
In order to have peace and social well-being, Malagasy families know how to choose their values and the challenges to be taken. See on this list the most important challenges that a family can meet in half a decade according to the Tananarivians :
reconciling family and professional responsibilities: 27%
maintenance of support among family members: 26%
Recognition of the role of parents as primary caregivers: 16%
Access to local services: 16%
financial support: 8%
meeting the needs of blended, single-parent and same-sex families: 7%
Agencies and stakeholders are still considering family forms at the present time
According to the opinion of the inhabitants of the capital, the organizations and stakeholders really take into account (32%) or are quite involved (49%) in the needs of the different forms of families, during the various trainings, sensitizations, for a better rhythm of life of the Tananarivian people. According to 13% of the respondents, these needs are not taken into account at all, while 5% think that the organizations do not consider them at all.
Conclusion of this survey on parental involvement in Madagascar
Throughout this investigation, we were able to notice that the Tananarivians, and even the Malagasy people always cling to sure, calculated and wise values. Especially for parental involvement in Madagascar, the basis is essentially family oriented, because it can also serve as a lesson for becoming more mature, or as we say here : "Ny fihavanana no mahaolona".
But whether you have foreign or Malagasy employers, in the Grande-Île, juggling with the professional and personal life of Malagasy people becomes less stressful. Indeed, Malagasy people, from their youngest ages, know their values, but parental involvement always comes back to the forefront in several forms… this subject deserves a debate.