Payroll Management can be both time-consuming and a real headache for businesses. Whether it's following legal developments, dealing with social security or creating pay slips. To help businesses, several Payroll software Management have been developed. The main advantage of Payroll Management software resides greatly in simplifying HR tasks. In fact, a good HR Management software quickly becomes mandatory… Here I am going to introduce you to the best Payroll Management solutions available on the market.
Categories of Payroll Software
Payroll software management can be classified into 3 major groups:
those that meet the needs of large companies (more than 100 employees): Pay and HR, Cegid Paye, Sage Pay Line 100, etc., are suitable products for Human Resources Management, Leave Management, and publishing payslips
for companies with a workforce of between 10 and 100 employees, tools such as Paye Expert, Ciel Paye and Pegase is practical to edit administrative documents, payrolls, etc.
Cogilog, EBP Paye, etc., are Payroll software that are convenient for very small companies (less than 10 employees) for the management of salary advances, employment contracts, … In this category, you will find free Payroll Management software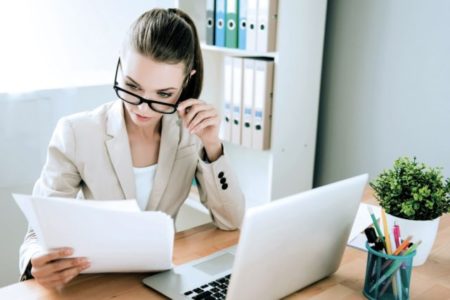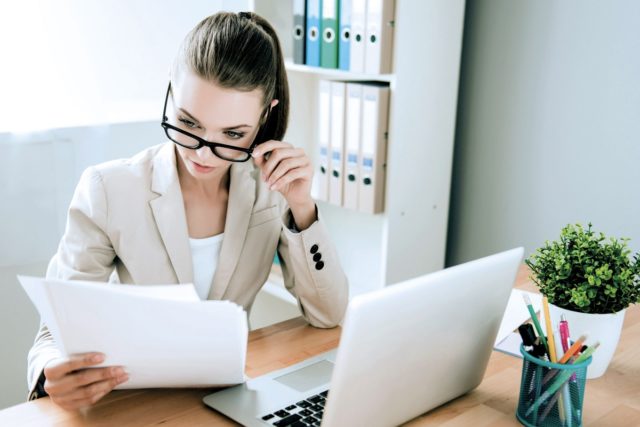 Choose your payroll software based on your business needs first and foremost. HR software is as important as Accounting software.
Openflex: The Most Flexible Payroll Software management
Openflex is a complete Enterprise Management software, also known as Enterprise Resource Planning (ERP). One of its best-selling modules is Human Resources: the Openflex HR Module.
Using Openflex to make payslips is very simple:
Import your employees' info and their contracts,
Configure your salary structures,
Press one button and all your payslips for the month are created!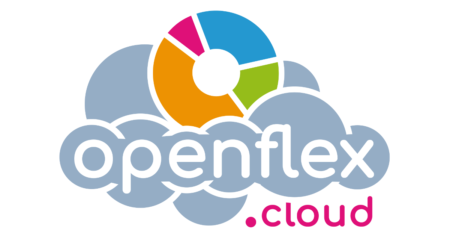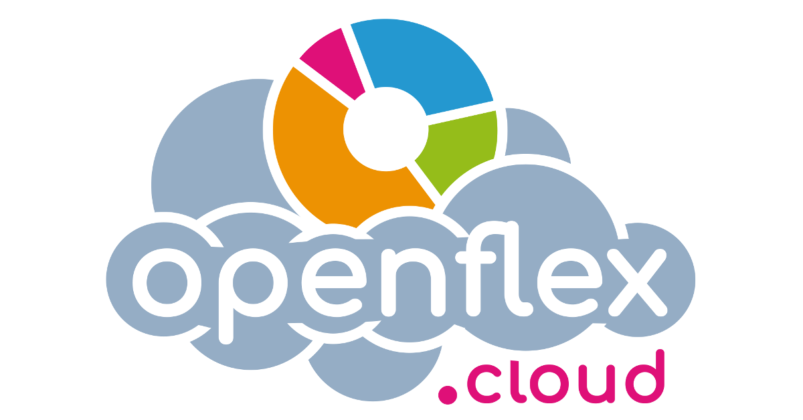 Openflex HR makes it easy to obtain the payroll statuses, automatically assign vacation days, track leave requests, manage expense reports, advances and loans, count overtime, edit social and tax returns and calculate the balances of any account quickly.
Openflex works in Cloud, so it does not require installation and is perfectly secure. But one of Openflex's greatest strengths lies in its flexibility: the developers of this software can tailor the solution to fit your needs. And that's important; since Human Resources Management can vary from one company to another…
ADP: a Good Payroll Software management
ADP is a pioneer in terms of Process Outsourcing and Human Capital Management. He is also a key player in Payroll and Human Resources fields.
Among its many solutions, it offers practical and simple payroll modules that cover the expertise of social law, employee savings, managing salaries, etc.
Thus, it allows companies to face certain daily challenges such as compliance with Labour laws, cost control, the management of social benefits, the sending of payslips, the recruitment and management of employees, the management of salary advances, etc.
Its main services and solutions are:
PEGASE Entreprises and PEGASE software suite (for small businesses with 1 to 49 employees)
ADP DECIDIUM Small and Medium Enterprises (for companies with 50 to 999 employees)
ADP Link, GXP Link and ADP DECIDIUM Large Enterprises (for companies with more than 1,000 employees)
ADP Global View and ADP Stream Line (for multinationals)
These services and solutions each include 3 modules:
a declarative module: for automated declarative management,
a payroll module: for Payroll Management in a simple, compliant and secure way. It's excellent payroll software.
an HR module: for Human Resources intelligence at the service of all the employees
Meta4
Meta4 is a Payroll software that offers several solutions for companies including a staff administration module, a payroll tool, etc. It is easy to use and is able to handle changes in situations arising during the month, employment contracts, overtime and Human Resources Management.
For more than 20 years, he has been putting his business and technological expertise at the service of his clients and offering them services and tools guaranteeing know-how, compliance and security. Its offers are responsive to both regulatory and legal developments and the requirements for flexibility, simplicity and reliability in organizations.
Its services are organised into 2 modes:
The outsourcing mode: companies face stiff competition, which is why they must constantly rethink their organisation and strategies; in order to gain reactivity and agility, and improve their competitiveness. Outsourcing is a notable lever of transformation and strategic decision that can meet the performance needs of companies. This is how the Meta4 offer is built around 3 complementary services (BPO, Processing and SaaS)
Licensing: Because of the economic challenges they face, the Human Resources Information Systems (HRIS) of businesses must be scalable, flexible and dynamic. Meta4 supports public and private organizations and provides payroll software and services
Mapaye
Mapaye is aimed at employers in the private sector, regardless of the legal status of the structure or company (association, sole proprietorship, limited liability company, civil society). It includes full-time employees and seasonal and fixed-term workers (however, it is important to note that MSA i.e, agricultural social-security mutual fund payrolls and entertainment workers are not processed).
Mapaye allows you to edit documents relating to Accounting and Payroll Management (employment declarations, salary certificates, etc.). It provides employers with a Payroll Manager for setting and customizing their parameters according to their needs and characteristics. It is a very functional payroll software.
Its major features are:
the DSN Phase 3 mode,
SaaS mode,
follow-up of social declarations,
quality control,
the real-time ballot simulator,
the management of particular payrolls,
the integration of the company logo on pay slips
The payroll software Mapaye is distinguished by its strengths:
a service without commitment,
no cancellation fee,
a secure SSL interface and fast,
high availability of the service,
fast processing of files
Also, note that Mapaye is a Windows payroll software.
Epaye
E-Paye is a Human Resources software that allows you to manage your HR and pay in SaaS mode. It also offers a service that will keep you informed about changes in related legislation, as well as complete assistance (for those who wish it, these tasks can be subcontracted by specialists).
E-Paye guarantees an expertise SVP: documentary funds, monitoring collective agreements, etc.
Payroll Management
E-Paye is a payroll software that offers 6 solutions for Payroll Management:
salary auditing
salaries for assistance
salaries for training
outsourced payrolls
pay in SaaS
electronic payslips
HR Management
E-Paye offers 7 solutions for Human Resources Management:
the Human Resources Information Systems (HRIS)
reporting and monitoring of performance indicators
expense reports management
staff records
document management
the employee portal,
leave management
Cogilog Paye: a MAC Payroll Software
This is a Mac payroll software. Two versions are marketed: a professional version for Accounting firms and a standard version for companies.
Cogilog Paye manages the salaries of artists, lawyers, sales representatives, etc. It is configurable and comes with several profiles.
Its main assets are:
producing pay slips
transferring of payroll entries in Accounting
tele-declaration and the remote payment of social contributions
producing of declarations of social contributions
producing of salary certificates
generating annual salary declarations
Sage One
Sage One is a Cloud tool that allows you to create payslips, to pass payroll entries in Accounting and to report payroll taxes, with the help of professionals available to offer advice by chat, mail or phone. Sage One is also a CRM software.
It has more than 4,000 customers in France and a satisfaction rate of 92%, which is why it is a payroll software that is very popular with small businesses and SMEs.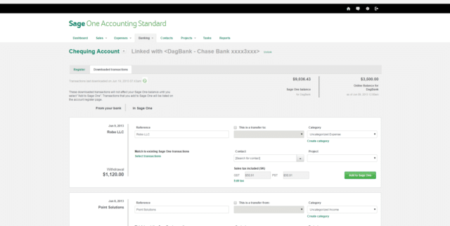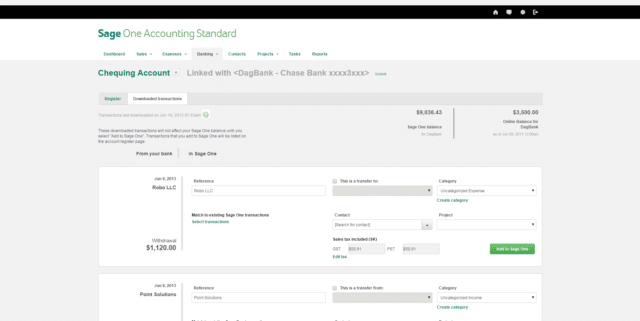 It offers considerable advantages:
100% Cloud: customers benefit from secure backups and automatic updates. Pay slips are produced online and are accessible anytime, anywhere
Compliance: Sage One provides updates and legal follow-up that comply with applicable requirements
Time-saving: employers can fully devote themselves to their activities, while maintaining links with their employees
reliable production of declarations and payslips,
control and optimisation of payroll costs
Cielpaye
Ciel Paye is a simple Windows and Mac payroll software for merchants and small businesses. It facilitates DADS-U, makes it possible to manage hardship accounts, personal training accounts and remote DSNs, and to use the ready-made pay slips.
To increase productivity and meet the advanced needs in terms of mobility and telepayment, it offers 2 connected services: Ciel directDéclaration Social and Ciel directDéclaration Social for DSN.
The following are its advantages:
the reliability of declarations thanks to the presence of a consistency check tool on DADS-U data,
provision of ready-made profiles, plans and pay slips,
dematerialization of DSNs for easy declaration of contract purposes, work stoppages,
the publication of payslips (it is a payslip software),
the archiving of data over the last 3 years (payroll, pay slips, etc.)
Fiche-Paie.net
As the name suggests, the fundamental feature of this software is Payroll Management. To do this, 3 steps are necessary:
enter all the data in the form provided for this purpose
access pay slips
print the documents
The docs are created in less than 2 minutes by payroll professionals and comply with the regulations in force.
Although it is effective, practical and simple, Fiche-Paie.net unfortunately does not have advanced features – it is only a payroll software.
Cegid
Whatever the activities and the size of the company, Cegid offers an adaptable Human Resources and Payroll software. Thus, all actors have at their disposal comprehensive, intuitive and essential tools to remunerate, develop, organise and efficiently administer employees. Listed below are the main Cegid HR software.
QuadraCompany (VSEs, traders and craftsmen)

The features of this payroll software are as follows:
Payroll and Human Resources Management
Customer Relationship Management
Commercial Management (billing)
accountability
Yourcegid RH Y2 (companies with less than 500 employees)
The features of this payroll software are as follows:
Business and Payroll Management
digital publication of newsletters
payroll
Human Resources self-service and mobility
social steering and
dashboards
Yourcegid FRH (companies with less than 2000 employees)
The features of this payroll software are as follows:
payroll and administration
planning and management of activities
the salary structure
publication of electronic newsletters
development and training
mutual savings and loan association (CPEC) and interviews
reporting and analytics
Yourcegid RHPi (companies with more than 2,000 employees)
The features of this payroll software are as follows:
wages
the salary structure
activity and time management
Administrative Management
payroll
reporting and analytics
mobility and self-service
on-boarding and recruitment
skills and performance
development and training
Cegid is an exhaustive payroll software.
PayFit
PayFit is an all online tool that stands out for its accessibility and easy handling. It was created with the ambition to make payroll management simpler and to revolutionize it.
It handles the declarative documents (the DSN in particular); automatically generates payslips and has advanced features such as employee absences, leave management, etc. This payslip software easily manages all the complex aspects of the business (payslips are for instance, published every month on a chosen date); thus, there are no more delays and mistakes.
It makes all the social declarations, the payments of expenses, the declarations to the required organisations and the calculation of the contributions. With a few clicks, it validates requests for paid or unpaid leave, paternity / maternity, accidents, illnesses, etc. It also makes managing notes a good experience. PayFit is a payroll software for Windows.