16/07/2019. When we talk about health in Madagascar, we know the slight reluctance of Malagasy people to seek the advice of professionals in medicine (modern or traditional) for diseases considered benign such as food poisoning or diarrhea. In these cases, self-medication is rampant. This is understandable. However, such illnesses can be prevented through good hygiene, especially with regard to the body's appearance. The Stileex Post asks: What is the situation in Madagascar with regard to the maintenance of personal hygiene?
Our teams went out into the field and walked the streets of Antananarivo in search of answers. The inhabitants who took part in this survey are now revealing their hygiene routine to us. You will see in the following lines that some answers may be slightly surprising…
Most Malagasy people associate good hygiene with good health, but not only !
Before discussing their cleanliness routine, we asked our respondents about the importance of maintaining good hygiene. Among other things, we asked them in what interest they do it.
You can probably imagine that the dominant answer (at 62%) would be "to be healthy", and that's not wrong. As we have been taught in our schools, washing ourselves well with soap helps us fight off bacteria and viruses that could cause various infections.
Then there's 2% who do it to smell good. 18% think it's to feel good, which makes perfect sense. Yes, who would feel comfortable being sticky, dripping with sweat or smeared with all kinds of stains? Taking a good shower regularly would get rid of this dirt and the feeling of cleanliness you get from it would make you feel lighter.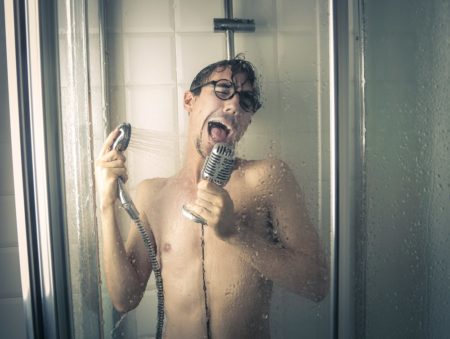 But the most surprising thing is that the remaining 18% of respondents say it's to be beautiful. If so many people say it, it's probably working. So, ladies and gentlemen, to boost your sex appeal be as clean as a new penny!
Unsurprisingly, poor hygiene has no silver lining
As announced, the consequences of neglected personal hygiene are by no means pleasing. 43% of those we met denounced the bad smells that result. 28% point to the logical continuation of what has been said above, i.e. diseases. The remaining 29% report the rejection of the individual who is poorly cared for by those around them.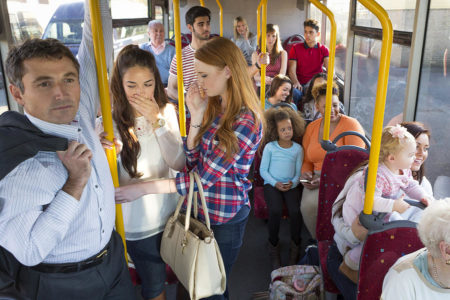 To understand a little more about the causes of this "rejection", nothing could be easier. The bad smells emanating from the individual and the dirt visible on him inspire disgust in others who do not want this dirt to be transmitted to them through contact. What's more, they are a nuisance to others whose last wish is to let their nostrils be invaded by the jackal's breath spread by someone with questionable dental hygiene.
One in six people think that washing every day would damage the skin
Yes, we know the phrase "too much hygiene kills hygiene". That's what 16% of our respondents think, who believe that it's not important to wash every day and who also told us that they don't take a shower every day.
When they wanted to inform us about the possible reasons (water saving? No need for a daily shower? Waste of time?) they all told us, without exception, that it can damage the skin. On the regularity of the showers they take per week, 4% of them say they take four, 54% take three, 38% take two and 4% take only one per week.
Although 1% of those surveyed did not express an opinion, the remaining 83% told us that it was important for them to shower every day and that they make sure they do so on a daily basis.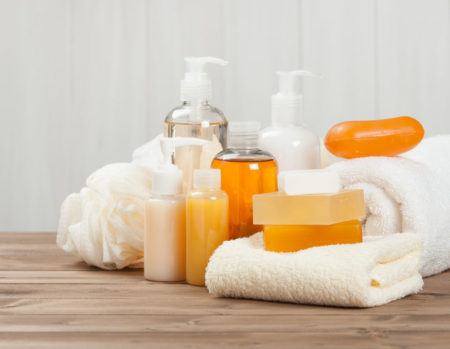 When we wanted to know which products were popular in the Tananarivian showers, it turned out that the top of the ranking came back to soaps and shower gels with 57% of the votes. Then came toothpaste with 29%, shaving foam with 8%, shampoo and conditioner with 5% and finally creams with 1%.
So, to sum up how in Madagascar, personal hygiene is perceived…
Out of five people, three look after good personal hygiene to be healthy, but also to smell good, one looks after it to feel good and the other to look good.
Similarly, 16% of Tananarivians do not shower every day because they fear damaging their skin, so that some do so only four (4%), three (54%), two (38%), or even only once a week (4%). But there are 83% who integrate the little trick under the water jet into their daily routine because they believe it should be so.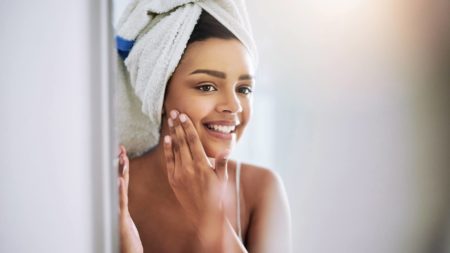 I think everyone has their convictions and no one is either right or wrong. Yes, it is important to be careful with your hygiene, but you shouldn't do too much either, because this "too much" could lead to other negative effects. Just as an example, when a woman's intimate toilet is insufficient, but also when there are too many of them (i.e. more than twice a day), this can lead to an imbalance of the vaginal flora. So always maintain a balance in your foaming rituals.
Another small example just to broaden our general knowledge and to tell us that we are never really safe even with impeccable hygiene: the presence of lice is not always a sign of poor hygiene, because clean hair is the ideal environment for these small parasites. So before judging some, let's think about it ;) .
P.S: Out of curiosity, we asked our subjects if they changed their underwear daily. I thought, like the 78% who answered yes, that it was done automatically, but I was surprised that 21% did not change their underwear every day.
What about you? What do you think of the case of Madagascar and the personal hygiene of its inhabitants?