Are you looking for the best photo editing software? Stop your search, you have found it! In this article, you will find a list of 7 best photo editing software tested and approved by a team of graphic designers. Layer management, complete editing tools, colour and filters management, they can do everything. Forget your apprehensions and explore our list without hesitation.
Photoshop, photo editing software dethroned elsewhere, but still a reference
"Nothing beats Photoshop", says the artistic director. With his thirty years of experience, the guy knows what he's talking about.
It is true that this photo editing software is very popular among professionals, especially in graphic studios. Still good since it is specifically intended for professionals, although its reputation has exceeded this border, and has the advantage of being easily manipulated by amateurs.
With its advanced features (probably the most advanced on the market) and its powerful and comprehensive tools, not to mention its integration into the operating system (for instance, it's possible to use an ICC profile after calibrating your screen).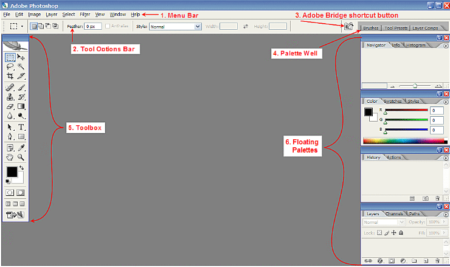 With a few clicks (or shortcuts – Photoshop has many of them), you can duplicate a layer, to remove an element of the decor, or to create a speed effect.
The flawless tools organisation of this photo editing software is also worthy of respect. Everything is where it's necessary and it's useless to make great efforts to understand the logic.
However, throughout the years of evolution, Photoshop has now become a gas factory that will repel the amateur simply wanting to remove his mom-in-law from his vacation photos. The completeness of its tools have turned it into a certainly powerful instrument, but more and more obscure for the common man.
GIMP, a free photo editing software and main competitor of Photoshop
Developed by the GNOME Foundation, GIMP is the free licensed photo editing software that comes closest to Photoshop. Yes, we can put "Photoshop" and "free" in the same sentence.
GIMP stands for GNU Image Manipulation Program.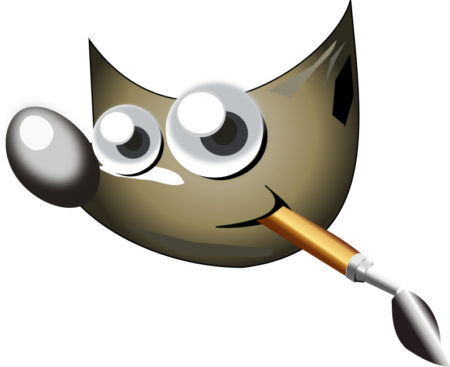 Like Photoshop, this editing software has several integral tools that are easy to manipulate, avoiding complicated manual settings. Automated adjustments and enhancements can be applied to both colour and contrast. In terms of layer management, GIMP also works like Photoshop, with a layer duplication system.
The strengths of GIMP are also based on its very good management of the merge masks and its clipping tools (Photoshop level). In terms of importing and exporting photos, traditional photo formats such as JPEG, PNG, TIF, BMP, and GIF are recognized by GIMP. It even adapts to raw formats as well as the native file formats of its competitors such as the PSD.
However, the fishy part is in the logic of its tools. To display the toolbar for example, go to "Windows" and then "Toolbox". But to have the layers, it is necessary to make "Windows" then "Dockable windows" then "Layers"…
Finally, note that although GIMP has been released on Linux, it is also available on Windows and MacOS.
See more here.
PhotoFiltre, a photo editor easier to handle than Photoshop
PhotoFiltre is a free photo editing software suitable for beginners. Thus, the application of settings with Photofiltre is rather simple, since this software offers more than one hundred customizable filters.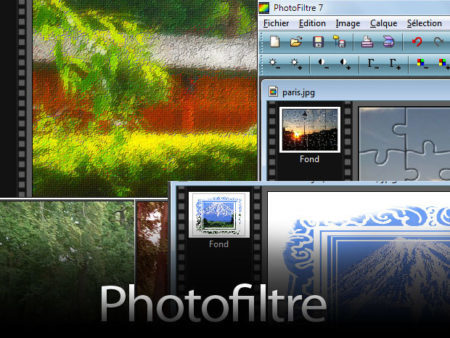 Along with the standard settings for brightness, contrast, hue, rotation, resize, or crop, PhotoFiltre also supports layers, and one of its strengths is the variety of its artistic filters. Watercolor, Indian ink, puzzle effect, etc. You just have to make your choice!
Among the bonuses, it can also easily create animated GIFs with a dedicated module. It is also available in a portable version, so you can take it anywhere on a USB stick.
In its paid version, called PhotoFiltre Studio, you can benefit from improved features, especially in the management of layers. But if you are looking for a simple photo editing tool, you don't need to go through the wallet box.
Find more information here.
Corel Painter, a specialised tool for painters and professional artists
In fact, Corel Painter is more a digital painting software than a photo editing software. He specializes in graphic design, including digital painting. It has the latest technology for everything related to drawing tools.
Corel Painter's selection tools are especially accurate, not to forget the nuances of color application, polygonal selection, and more.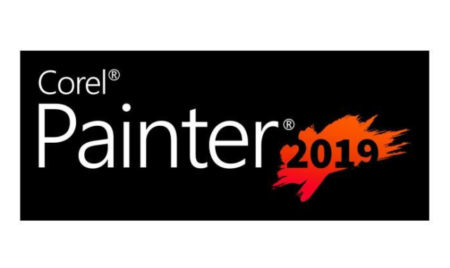 The interface of Corel Painter, especially the version 8.0, looks like Photoshop interface. Imports and exports of images are even in PSD format.
See more here.
Ulead Photo Express, a photo editing software compatible with Photoshop
Ulead Photo Express is a graphic design tool to edit and share photos. As main features, it enables the removal of imperfections, the correction of red eyes, the modification of the appearance, the addition of special effects, among the others. Its main asset is that it is compatible with Photoshop.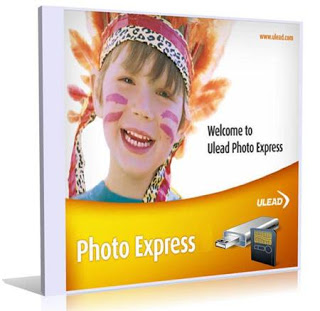 This software also stands out for the quick organization of the photos it allows. Images can be directly imported from multiple sources such as a digital camera, scanner, camcorder, etc. As for the export, it can be done via email.
Ulead Photo Express can also easily produce slideshow presentations, calendars, collages, animated GIFs, and more.
Unfortunately, Ulead Photo Express fell into the hands of Corel UK and seems to have been stopped in favor of other Corel products. However, this software remains a good alternative to Photoshop and remains available on the Net in version 6.
Hybrid photo editing software: paint.net
Paint.net is an American photo editing software available in French. It assimilates, at a certain level, the features of the default version of Paint on Windows and those of Photoshop.
It has standard tools such as magic wand tool, rectangle or ellipse selection, etc.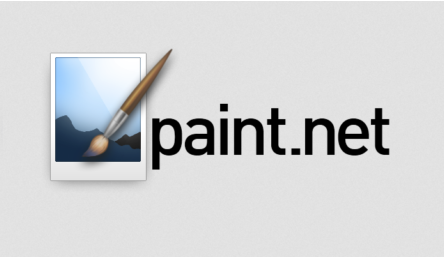 But the main advantage of Paint.net, apart from being a free software, is that it is possible to cancel the changes with an unlimited number of undo tasks. And just like Photoshop, with Paint.net, you can easily create and set layers, process colors and hues, adjust brightness and contrast, adjust image format and size, and more. However, don't expect to grandiose things with it. Paint.net remains limited compared to the behemoth Adobe. It's, let's say, a good introduction for those who are intimidated by Photoshop.
Learn more here.
Pixlr, an online photo editing software
With Pixlr, you don't need to download photo editing software. You just work on your image from your web browser, as simple as that. However, keep in mind that you will only be able to process images in formats such as JPEG, PNG, TIF, BMP, and PXD (Pixlr specific format). Two tools are available on the Pixlr website, namely Pixlr Editor and Pxlr Express.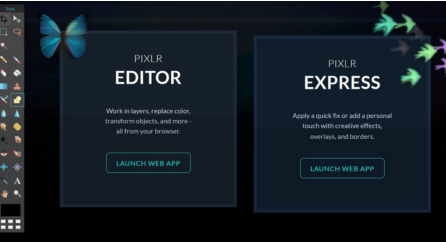 Pixlr Editor has a range of features with obvious similarities to Photoshop: layer management, clipping, color correction, filters and effects, and more.
Pixlr Express is more specialized in fast image processing and saving jobs is only in JPEG format. Easy to use, the tool allows you to make overlays, brightness and contrast settings, cropping, blur effects, etc. Finally, the icing on the cake : Pixlr is a free online photo editing software.
See more information here.
Of course, photo editing software is not such a short list. But here you have the most recommendable.
You will also notice that I occasionally put "Photoshop" here, "Photoshop" there. This is because in all fairness, this photo editing software is excellence itself – to the point of being THE reference in its field.
However, looking at the rankings made by users of photo editing software, we notice that Photoshop (the paid version of course) is not always at the top of the tops. This is because the needs are different and not everyone needs the power of the Death Star to spray a mosquito. It's as simple as that: the secret lies in choosing the right software for what one has to do.
>See also: Photoshop montage tutorial: putting wings on a horse.