A cashier software is used for the management of cash on the counter. Generally associated with a cash terminal (computer and payment terminal, i.e blue cards and cash drawers), it is a software that works like a cash register. You can coordinate different aspects of your sales activity by using features that go beyond traditional cash registers. In this article, you will discover an exhaustive list of the best solutions of NF525 certified cashier software available on the Internet.
Openflex, a highly perceptive and ergonomic NF525 cashier software
Openflex is a complete Enterprise Resource Planning (ERP) tool, which means that it is a software that can manage all facets of a company with a single centralized tool: invoices, accounting, inventory, payroll, etc. Their customers buy the features they need. Among their excellent modules, there is a cash register software specially designed for Android devices like tablets and smartphones. But this software can also be easily used on a Windows PC or even Linux thanks to a simple Android emulator like Genymotion.
The interesting fact about the cash register software is that it is extremely easy to handle, while being sufficiently complete to satisfy shops and restaurants with large cash flow and plenty of cutlery to serve.
The first big advantage of the Point of Sale (POS) Openflex is that it can be equipped with a cash register at a lower cost: a simple tablet PC of a few hundred euros, and a thermal printer not exceeding 50 € will be enough to start your business or restaurant! It is even possible to use your own smartphone, because the interface of Openflex fits perfectly to the size of this type of screen (which is useful if you want to equip your servers so that they record the commands of customers directly in the app!).
You can install a barcode reader application on your tablet, but this is not mandatory at all because the Android Openflex application makes it possible to use the camera of your device as a barcode reader.
Another advantage of POS Openflex is that it allows you to synchronize your sales with the web version of Openflex, because Openflex is an ERP of course! So, you do not have to make double entries with another accounting software for example, and it also allows you to supervise your store or stores wherever you are. In addition, if you also have the Openflex "Purchase & Stock" module (for supplier and inventory management), Openflex's Android cashier software will update your inventory based on cash sales, which is in fact very helpful!
Note that purchasing a single Openflex "Point of Sale" module allows you to use it on an unlimited number of extensions. This is perfectly appropriate if you have multiple crates and / or multiple outlets. Moreover, it allows multi-user access, where each employee have his own access codes. So, you can have a history of activities per person and very accurate reports.
The Openflex POS works without Internet (a synchronization button allows you to connect to the server when a web connection is available). And in case you no longer have internet and electricity at home, you can continue to sell, because a tablet PC or smartphone, and a thermal printer Bluetooth do have batteries. This might be wonderful if you are in a country in sub-Saharan Africa!
There are still many other features, and the application is very regularly updated with new features. Hence, the best thing is that you try it yourself:
Download the Openflex mobile app in Google Play (free download)
Use the following login codes:

Login : demo
Password : demo758

Once in the application, click on the cloud in the top left and then on "Point of sale"
You can get this cashier software at 89.99 euros only. It is a single payment with no subscription, unlimited users, including all future updates.
The "Point of sale" module of Openflex complies with the NF525 standard.
You can buy it on their online shop.
Easy cash register range
It is a full range of cash register software that covers most cash collection activities. Among the various versions, we can have:
Easy Resto,
Easy Delivery,
Easy Bar,
Easy Checkout
or Easy Borne
The advantage of this range of cashier software is that it goes beyond the standards, and is available to those who express the need, the packs in "discount", "compact" or "prestige" version according to the case. These packs consist of a computer or a POS terminal with a touch screen (Point of Sale Terminal), a thermal printer, a cash drawer, a management software of your choice and a notice.
The functionalities of this range are most optimal, with an important reactivity as the key. Here, a cashier software costs between 350 and 450 € Meanwhile, the packs can be purchased from 700 euros to 2300 € .
JDC Kezia II
JDC Kezia II is a cashier software suitable for all businesses and allows efficient management of items and purchases / sales. It operates via analysis tables presenting performance indicators, inventory management and barcode management. That is, it combines the functionality of cashier software and inventory management. It is therefore right that Kezia II is the unanimity among experts, who are convinced of its great reliability. Better still, it has a local technical follow-up favored by a network of technicians and potential resellers, which distinguishes it from other software concerning cash and fundraising activities.
The installation quality is also an advantage of Kezia II, so does the ergonomic aspect of its "collection" part. it is also a very comprehensive recovery software concerning the supplier order, statistics and suppliers management, and customer mailing.
It should be noted that it is a cashier software that can be used while considering only the basics of the cash register, and which can indeed go up to the management of the store chains.
Because it considers a wide range of shops, you can deal with problems of each type of business, which gives it versatility and adaptability to many types of stores. There are different versions of Kezia II, which includes:
Kezia II fashion,
Kezia II shoe repair,
Kezia II beauty hairstyle,
Kezia II takeaway,
Kezia II Bakery,
Kezia II Florist,
Kezia II Bio.
On most versions of this touchscreen cashier software, features such as price control kiosks, the gateway to an e-commerce website and leading market accounting applications are offered. In the end, it communicates with the majority of cash register devices on the market, ranging from the supervised individual tasks to the receipt printer and the check printer, via the barcode reader and the automatic doser for bars and restaurants.
Tactill, the iPad cover device
Software designed for your business, Tactill offers a very popular ease of use. It's an IPad touch screen case that allows you to give your customers a better sales experience. From its dashboard, you can follow the evolution of your online business at any time and distance. It has a CB compatible Stripe (a competitor of Paypal), which accepts the bank card in the shop or on the move. The functions of cash, payment and management are combined in one application.
Despite its many options, Tactill remains an iOS cashier software that offers efficiency and speed. Moreover, it is possible to personalize it according to your sales methods. In case of Internet break, Tactill will not let you down, since it can cash your sales and thereafter synchronize. Similarly, with this cashier software, you can start a sale on one cash register and finish on another, with an excellent level of security and confidentiality.
Pointex outlets
It is a cash register and store management software that is distinguished for its efficiency and powerful management of several stores. It has only useful features and makes it easy to register all counter sales. Pointex allows you to edit cash receipts and improve the management of your business.
Another characteristic of Pointex is its adaptability to different activities: sales management, receipts, or loyalty accounts. It is a customizable cashier software that can be used in various sectors of activity such as off-the-peg clothes, perfume, leather goods, home appliances, food, etc. Pointex is a module that allows the synchronization of your data with your e-commerce website. You will need only one database, and can receive orders from customers directly on Pointex points of sale.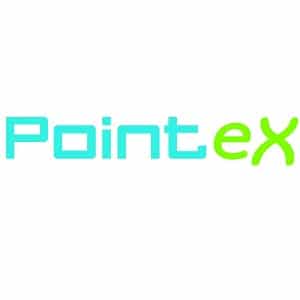 In addition, with the PointexReport module, you have the pleasure to view the activity of your shops in real time on your smartphone, or any other digital media. An optimized and ergonomic cash register, based on the power of the SQL Sage Commercial Management back office, is what Pointex offers in its Sagelink version, including:
customer management and loyalty,
multi store management,
inventory management and stocktaking,
sales and cash management.
Price of a Pointex cashier software: 400 € to 1400 € .
LinéoSoft
It is a software range offering various cashier software with useful and various features. Let's take for example a retail shops, the cashier software that LinéoSoft offers is the Linéo Store. You can get an overview in the picture below.
Another example, for the management of a hairdressing and beauty salon, Linéo Beauty is the proposed software by the range. Finally, Linéo Food, as its name may suggest, is the software of choice to take away.
Melkal, Android cashier software
Melkal is a price recorder able to cover different cash registers simultaneously. It is:
an iOS checkout software,
an Android cashier software,
a Windows cashier software.
Moreover, it operates remotely and has all modules, in addition to a 2018 tax certificate. You can purchase it with a selection of equipment (non-software), if you do not have the necessary supplies. So, depending on whether you have a PC, a Mac, a touch box, an iPad or a tablet, you can also consider buying a receipt printer (thermal printer), a cash drawer, or even a barcode reader. In that way, you can benefit from a solid, compact and stable PC touch-screen device with a 15-inch screen, compatible with a Windows 10 system and a cash drawer. All these are sold at 749 € excluding VAT (615 € without accessories).
You also have the option of getting an Android box with the same features, with a few exceptions, unlike the touch screen which here is 9.7 inches, as you can see above.
Cashier software in Excel
It is a widespread generalist software that makes it possible to record various operations and that allows to highlight the turnover achieved by day and month as appropriate. Similarly, from this software, the breakdown of turnover by employee, by service, and by type of payment, is also possible. Even if at the beginning, this cashier software was adopted by hairdressing salons, today it has created a sense of covetousness regarding the tradesmen as well.
Let's talk about its usage. While making a sale, it is possible to choose the services provided, the names of the collaborators who provided these services, and the means of payment, from a list previously set up by the manager of the company himself. Once the receipt is printed with all the required legal information, the turnover is immediately inserted into the summary tabs:
per day,
by service,
by type of regulation,
by collaborator.
The manager also has the possibility to access the various syntheses at any time, via a password, if he truly feels the need to assess the state of sales.
Prestashop's Sora Caisse software
Sora Caisse is considered as Prestashop's most complete cashing software. Installed as a module on your back office, it is both a catalog and a client portfolio for your entire business. It saves time and offers reliable services to customers, since one of the interests of this cashier software is to prevent any order on a product not available in stock.
Thanks to an ergonomic interface compatible with touch screen, barcode handhelds and receipt printer, Sora Caisse guarantees a fast and easy use. With this cashier software, an automatic update is also done at the level of stocks, item sheets, sales and prices, in order to simplify the task. More interestingly, another strong point of Sora Caisse is its search engine, that enable you to find any product available in a few clicks. Even while traveling, you can follow your sales using the cash journal available to the application.
The advantage of using Prestashop is that with the right plugins, you can even turn your system into a complete CRM without paying anything.
Hiboutik, online cashier software
Functional on PC, Mac, iPad, tablet and any other connected tool, it is a software suitable for any business. It is accessible via the Internet and offers regular backups and updates, with substantial security. It is easy to use, easy to install and has many free features, with a shops network management.
XL Pos
It is a cashier software that is intended for players in any field of activity implementing a cash entry. It has powerful features to manage all your activities, including when you have multiple integrated or franchised stores. XL Pos adapts to all your needs concerning cash management, inventory management, supplier, purchasing and customer loyalty needs.
XL Pos, like the other variants of cashier software mentioned above, has the NF525 INFOCERT certification. Offering a proven functional richness and an unusual flexibility of setting, this hybrid tool is designed to adjust to your activity.
Frontshop, simple and easy to use
Very effective in managing both a single store and a chain of stores, Frontshop is a complete cashier software for a rational management of your business. It has simple and colorful dashboards, from which the key figures of your activity are visible. Frontshop is also available in the following version:
Regardless of basic features, there are other features like the publication of article labels, loyalty card management, gift voucher editing, sending e-mail and SMS, the multiple hold of tickets, or the management of down payments and discounts. As you can notice, Frontshop offers you a wide range of functions to improve your business.
Cashoffice, cashier software
for all tradings
It presents the standard features of a cash management software and can be used for this purpose in many areas. From leather goods to lingerie, sports goods and multimedia, Cashoffice is a reference in cash management.
Equipped with the NF525 certification, it also offers optimal user comfort, as well as reliable, real-time management of your business.
Definition of cashier software
A cashier software is a management software that coordinates and summarizes sales by day, by week or by month, and at the same time generates cash receipts according to each collection made. This system also covers the management of stocks according to the type of commercial activity carried out, in harmony with the deliveries made by the suppliers and the sales made with the customers. However, it does not generally allow you to edit invoices, unless if it is integrated with a more complete enterprise management software.
There are several models of cashier software, depending on the type of business conducted by the user. Thus, you can use Android, Windows, or iOS cashier software. The touch screen checkout is also a variant for which you can opt. Concerning expenses, the price of a cashier software depends on various factors and features offered by the software. Talking about functionalities, there is cashier software of great efficiency. Here are the main and best ones.
Cash register NF525
It refers to any checkout that has NF525 certification, which is required by French law from January 2018. The NF525 cash register is a measure aimed at combating tax evasion and protecting users.
According to this regulation, any company subject to VAT, which records its financial transactions "by means of accounting or management software or a cash system", must use a software or a system that complies with conditions of uncompromisingly, security, storage and archiving of data, for the control of the tax administration.
The aim is to fight against software facilitating the concealment of VAT revenues. This regulation will therefore make fraud impossible. Any violation of this obligation will involve a 7500 € fine, with an ultimatum to sort out the situation within a period of 60 days.
Also discover Hiboutik, a good 3-in-1 POS software, on our site.