Project Management software is indispensable for any serious Project Manager. This essential tool is useful – not only for the organisation of teams, but also their coordination, as well as budget control. Here is a regularly reviewed list of the best free and paid Project Management software – an ultimate updated guide for Project Managers.
Openflex for Project Management
Openflex is a comprehensive Enterprise Resource Planning (ERP) software that includes a powerful – yet simple, Project Management component. You can also manage your internal projects, such as external projects (i.e. linked to a third parties, such as clients). Openflex Project Management software also tracks your current sales, making excellent sales management software in Cloud.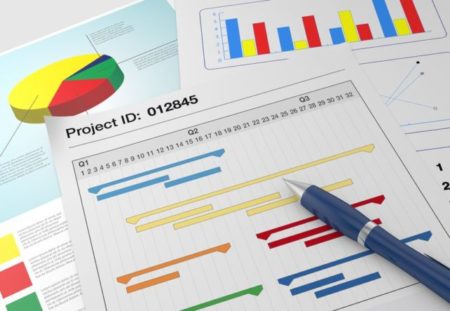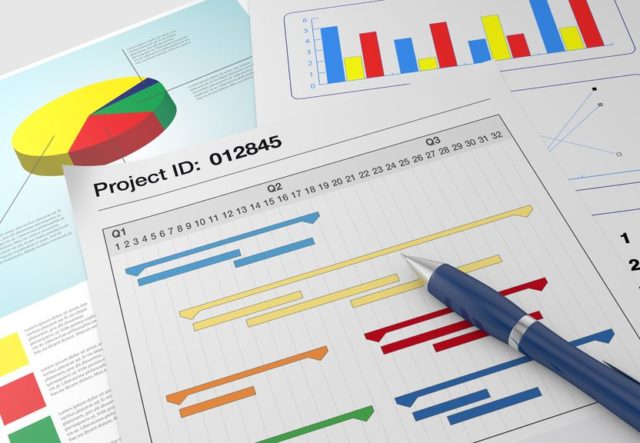 For example, let's say you want to organize a "Project X" event. You start by creating the "Project X" project in the Openflex Project tab. Now you can link this project to a third party if, namely – you are organising it on a customer's behalf (the CRM Function). Then you can set its visibility level (only project members or everyone). All that's left now is to add a start date, an end date, and eventually a budget. And it's done!
Then you just have to create tasks for the project; these can be interlocked in a hierarchical manner. Tasks have several attributes, for instance:
wording
its parent hierarchy (may be a project or another task)
the related third party
start date and end date
expected workload
progression (in percentage)
description
Once all your tasks are inserted, the Gantt chart is automatically created. You can even export or print a PDF file with the summary of the project, its tasks and their status.
Another very practical advantage: since Openflex is an ERP (a complete management software for Business Management), you can link projects with other documents such as customer and supplier invoices, purchase orders, delivery notes, etc. Openflex even offers a Electronic Document Manager (EDMS) that will allow you to attach and secure any other document related to the project.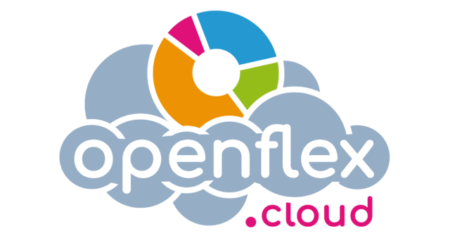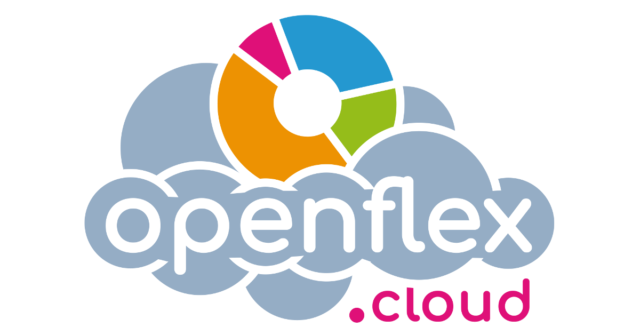 The Openflex Project Management software records the time consumed per task. It helps you to know the true cost of the project and to adjust your billing accordingly.
Finally, be aware that if you need the Project Management module to be adapted to your needs, the Openflex developer team will be able to carry out tailor-made work at unbeatable prices.
The Openflex "Project Management" module is priced at 44.99 € – a single purchase without subscription (although it is hosted in Cloud), unlimited users and future updates included.
Odoo
Odoo is an ERP and a complex CRM for large companies. It offers a powerful Project Management module. The main advantage of this Project Management software is its "Kanban" view.
The Kanban view is a presentation in columns – each representing a stage of the project, and in which maps are placed – those generally represent tasks. The Kanban view makes it possible to quickly visualize the state of the project.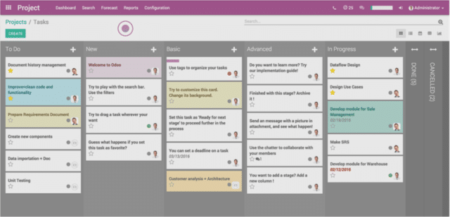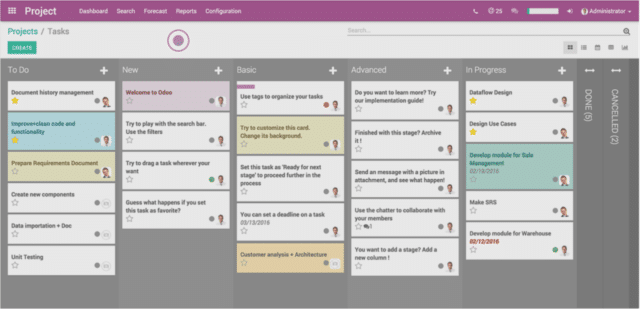 Additionally to this Kanban view, Odoo can also generate on-the-fly Gantt charts.
To help you manage your projects, Odoo offers internal messaging (not referring to emails here) and even a live chat between your team members. It's convenient enough to avoid heavy email exchanges.

Although it is an ERP, a complete company management software, it is not easy to link projects to other documents (invoices, delivery notes, etc.) – unlike Openflex.
I recommend Odoo only if your business is large in size, your needs are ultra-specific and you have a large budget to integrate software. In this case, contact a specialized Odoo provider such as Atout Persona who can set it up for you and develop your customised on-site version.
Trello
Trello is an excellent free online Project Management software that can be used from a simple web browser such as Openflex. I highly recommend it – if you only require a software to organize your activities (without needing to incorporate this information into the wider framework of an ERP).
Registration is done directly online on https://trello.com and in just a few clicks you will be able to see your first table come together, displaying the details of your project.
Trello exploits the Kanban view concept to its full potential. As mentioned before, each column represents a stage of the project, and the maps inside, the tasks.
By clicking on a map, you can put all sorts of information:
designation
description
comments (avoiding email exchanges)
the project members
tags
checklists
a failure
and even attached files
What makes Trello so powerful is its usability. It's a very intuitive tool that does not demand a long learning curve to start being productive. It's almost fun to work with, and there is even an Android or Iphone app for it!
However, this simplicity has a cost … Indeed, it is not an ERP tool. So you will not be able to link the cards to other information such as the invoices from your invoicing software. There is also no productivity report, or dashboards with performance indicators.
Another disadvantage is the team management, a bit hard for my taste. Therefore, it can leave some security flaws – if poorly managed.
Jira Software
Jira Software is an online Project Management software specialising in the development of computer programs. Jira Software is very powerful; and its know-how in the computer development field is well-established.
This Project Management software focuses on the Agile method; and you will have the choice between the Kanban view, or the Backlog view – which is more adapted to the Scrum method.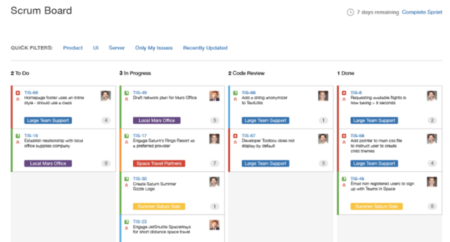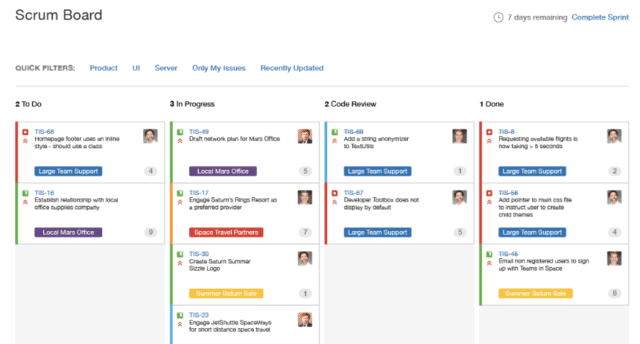 But Jira Software goes further by also providing a Knowledge Manager by project (a wiki), customizable development and deployment workflows and a real-time collaboration system. It also offers integration with the possibility of managing the aforementioned with its Bitbucket version – which is very convenient for tracking task completion and bug fixing.
Finally, Jira Software's last big asset in managing development projects is its rich catalog of diverse and varied reports – very handy for monitoring your team's productivity and preventing bottlenecks.
Other Project Management Software:
Smartsheet, a kind of improved and online version of Excel files,
Bitrix24, a free collaborative suite with more than 35 tools,
Planzone, an online service dedicated to Project Management,
Visual project, a Project Management software edited by a French company
AceProject, a complete collaborative tool