27/03/2019. Who among us has never wished to have his own house? Or even own several of them and then rent or sell them? And not just at Monopoly! Unfortunately, in reality, acquiring a property is not really within everyone's reach and even less so in Antananarivo, the cost of living can confirm this. Yet, at present, in Antananarivo, the city center is so saturated, precisely by houses, apartments and commercial buildings that have emerged very quickly from the beginning of the 21st century. Do the citizens of the City of a Thousand rent their houses or not? At Stileex Post, we decided to dig to find out whether the people of Tananarivo are just renters or rather owners of their homes.
Note: We thus recorded our discussions with 903 inhabitants of Antananarivo.
In Antananarivo, the vast majority are real estate owners.
According to the results of the investigation we conducted, the majority of the population of the capital of Madagascar (58%) owns their house or apartment, and 40% are tenants. Some of the respondents (2%) did not provide any answers. But in any case, as stated above, the downtown area is nowadays flooded by these various luxury buildings, especially in the Analakely district and its surroundings. This is why Tananarivians, whether they are owners (65%) or tenants (62%), prefer to develop in fairly quiet neighborhoods outside the city center or even on the outskirts, with 29% for owners and 30% for tenants.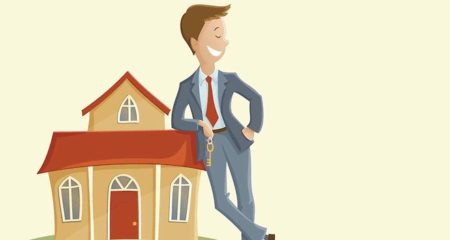 Of course, this survey was not done to compare tenants and landlords, but to be more objective and clearer, we will separate them into two cases:
Property owners in Antananarivo hesitate to rent out their houses
According to the homeowners who participated in our survey, the latter (81%) do not want to rent out their home, or at least part of it. 75% don't even think of doing so one day. Just as for those who aspire to put their property on the rental market, only 12% are motivated to do so. Property owners in Antananarivo tell us the amount of the rent with the following figures:
Less than 50,000 Ariary: 1%
50,001 Ariary to 150,000 Ariary: 7%
150,001 Ariary to 250,000 Ariary: 2%
250,001 Ariary to 350,000 Ariary: 2%
Unanswered: 88%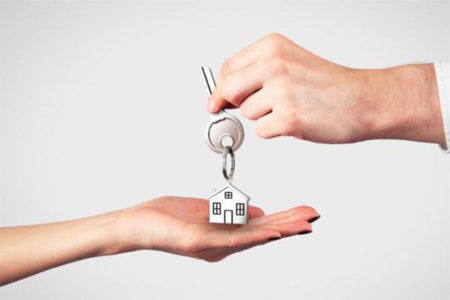 All the papers are in order on the owner's side.
Public authorities require property owners who rent out their properties to pay their taxes and other duties in due form, whether in Antananarivo or anywhere else in the world. Apparently, more than 94% of Tanananarivo property owners pay not only their taxes but also all other costs related to their properties. This figure is also confirmed by our survey on taxation in Madagascar.


For the tenant: a maximum of ten years' rentals
As you may have already understood, we are talking here about the time the tenants spend in the rented house. As you can see above on the downloadable computer graphics, 3% of Antananarivo citizens have been renting real estate for 20 years or more. But these tenants generally only stay there between 1 to 4 years (37%) and 5 to 10 years (35%) before they move. This is the time spent on average by families who do not yet have private property. But we should not neglect the inhabitants of other provinces or students who are just passing through, for example by signing a lease contract of less than one year (15%).
They are a maximum of 3, 4 or 5 people in a single family or group of friends living in a rental house, together they reach 73% of the respondents for this survey. And only 2% reached the number of eight people.
Conditions before committing to renting
The monthly rent is very important
The amount of the monthly rent is one of the most important conditions according to the tenants. The majority of tenants opt for a very low or decent range, while a very small percentage can afford to rent buildings at a very high price. See for yourself:
Less than 50,000 Ariary: 17%
50,001 Ar to 150,000 Ariary: 63%
150,001 Ar to 250,000 Ariary: 17%
250,001 Ar to 350,000 Ariary: 3%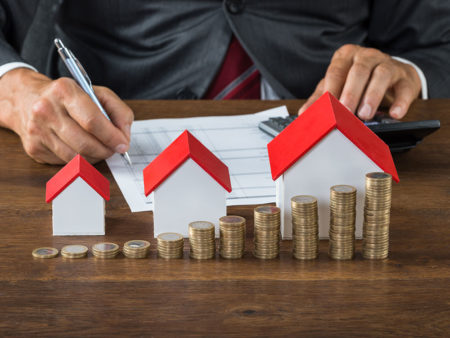 Water, electricity, toilets, shower and kitchen
It must be admitted, with the cost of living constantly rising, tenants obviously have the right to impose a few rules… Firstly with regard to hygiene, but also to the environment. Most of the respondents already have running water (53%) and electricity (78%) inside. The same is true for the kitchen, where 35% are outside and 65% inside. On the other hand, like the majority of cases in Madagascar, the toilets (70%) are almost always outside.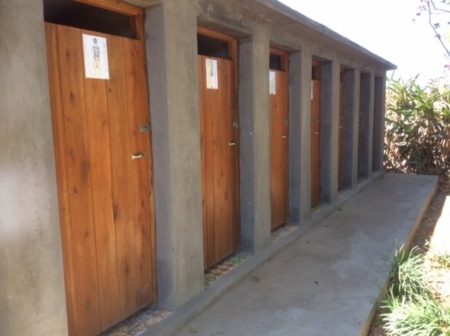 Quality and medium size suffice for tenants
In terms of quality and size, Tananarivians looking for a house to rent are not really demanding. They just have to have the essentials they need, namely electricity, water, etc. For example, comfort and salubrity come second, but they will still count when it comes to making the deal. According to those questioned, 47% find the quality quite average, if 70% are won over by the size of the house.
Invoice for interviews and JIRAMA
It is said that in general, even if the tenant is at fault, the bills for maintenance are paid by the landlord, in fact 70%. However, there are still 23% of tenants who agree to share the bill.
Talking about the monthly JIRAMA bill between landlord and tenant has always been very sensitive. More than a quarter of the respondents refused to answer us. But fortunately, there are still 73% who accepted. Here are the percentages:
Less than 5,000 Ariary: 8%
5,001 Ariary to 10,000 Ariary: 3%
10,001 Ariary to 20,000 Ariary: 7%
20,001 Ariary to 30,000 Ariary: 10%
30,001 Ariary to 40,000 Ariary: 5%
40,001 Ariary to 50,000 Ariary: 5%
50,001 Ariary to 60,000 Ariary: 15%
150,001 Ariary to 200,000 Ariary: 2%
I don't pay 18%
What can we conclude from this survey?
In all honesty, I'd much rather be a landlord than a tenant. First of all, so I don't spend too much money every month. But to each his own way of managing his life. But whatever it is, nowadays, to find a nice house to rent, you either need luck or money. The tenant doesn't really decide all the conditions in the lease contract. For most Tananarivians, as soon as it's habitable, that there is electricity (but not necessarily water), a shower and toilets, in short the essential, it's ok!