05/08/2019. When the wedding is evoked, the first scene that comes to mind is that of the church where the guests are gathered, the bride dressed as a princess and the groom looking at her with stars in his eyes. But for Malagasy people, apart from this romantic scene, it is the religious aspect that matters most. Yes, but to what extent? To answer this question, we surveyed the avenues of Antananarivo and solicited its inhabitants to participate in this survey on their perception of religious marriage in Madagascar.
Malagasy people and their religious principle on marriage
Before this religious union there was of course civil marriage, but behind the success of these two celebrations were the traditional principles respected by both parties, their respective beliefs and finally the blessing of the families. Although 96% of our respondents said that religious marriage was important to them, they all had their own precepts that could influence their choice of spouses.
Inter-religious union
As we all know, the diversity of beliefs leads most of the time to quarrels, especially due to the foundations on which they are held. It is then understandable that the union between two individuals of different beliefs is often complicated.
We asked those we came across if interfaith marriage was prohibited in their families. 11% agreed and 89% said no, that they were not particularly demanding with regard to this criterion as long as their choice remained within the realm of reasonableness.
When we asked their personal opinion on the subject, if they were against this kind of union, 14% were formally against it. The others (86%) were more tolerant and said that love is the most important thing, that you have to accept the partner you have chosen as he or she is, whether you believe it or not.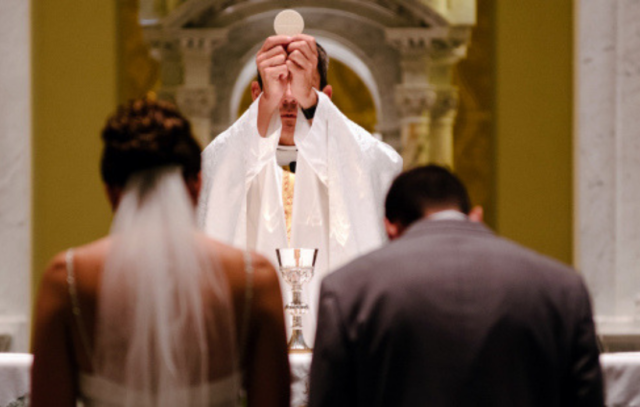 In the same vein, we asked them if they were willing to change their religion for their half. Among women, 56% agreed, 42% preferred to keep their faith and 2% were unsure. On the men's side, the figures were not far off, with 48% saying yes, 49% saying no and 3% not answering.
Homosexual Religious Marriage
Still controversial, homosexuality in Madagascar is very little tolerated in the religions, not to say almost rejected. There are exceptions, however.
For or against?
As we know that outside of religions, local traditions do not look favourably on homosexuality either. A good part of the inhabitants of Madagascar are then very little receptive to the subject.
Just to give you a little idea of the extent of their apprehension about the union of two individuals of the same sex, 95% of the people of Antananarivo are absolutely against same-sex religious marriage, so only 5% approve of it.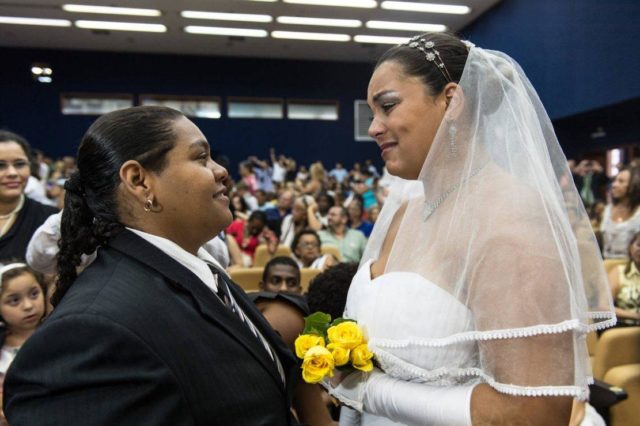 The reasons for this negative opinion?
According to most of our respondents, this kind of marriage would be unnatural (55%). There are also those who mention the reason that this act goes against the foundations of their religion (33%). Others tell us that it is not in accordance with the Malagasy culture (12%).
Possible reactions
Just to gauge their level of tolerance, we asked them how they would react if they were invited to the religious marriage of a close homosexual relative. Some (8%) would go without hesitation, others (2%) would go just out of politeness and respect. There are also those who will go while disagreeing (1%) and those who will only go to the reception after the service (2%).
The most radical ones, which with their 86% make up the majority of our respondents, simply won't go.
Other criteria on marriages outside the religious aspect
In addition to religion, the origin of the two parties can be a source of disagreement within their respective family circles. For example, caste histories. It must be said that Malagasy people are much more flexible on this point, as 79% of our respondents told us that their families do not forbid inter-caste unions. So only about 20% of Malagasy families are demanding in this respect.
If we consider only the personal opinion of our respondents, the figures are the same. 79% are in favour, 20% are against and 1% preferred not to answer.
One last point on which our curiosity was focused, the dowry. These are assets that one family brings to the other's estate. Just to satisfy this curiosity, we asked them if they approved of dowry requests in marriages. 81% agreed on the subject, but 19% were reluctant.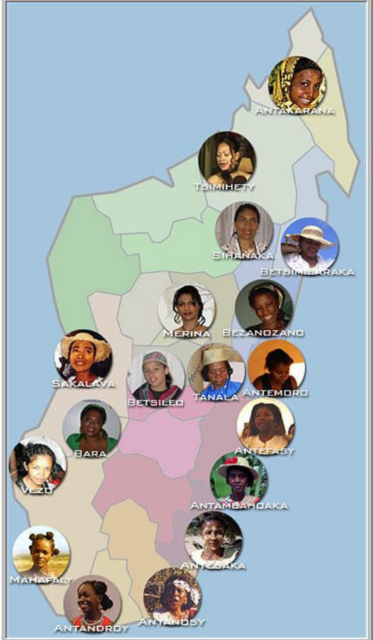 I don't think it's particularly useful to summarize this survey on the perception of religious marriage in Madagascar, as the figures themselves testify to the fact that Malagasy people are flexible about caste histories, a little less flexible about religious differences and very little (if any) about homosexuality.
What about you? Share with us your opinions, your principles or a few small anecdotes on the subject.