Traders are gradually giving up the use of a bulky computer, instead turning to more practical devices like tablets or smartphones. The company LUNDI MATIN (meaning Monday Morning), a leader in the French online Management software market, is contributing to innovation through the development of a POS software they have named Rovercash. I have tried it and here's my review…
A preview of Rovercash
As cashier / POS software, Rovercash has been well thought out, in the sense that it has been designed for everyone. Indeed, it is available in three different versions, including one for free use, and the other two require payment for use. It is a touch screen software for tablet and smartphone for Android devices. And I can tell you already, its multiple features make it a nuclear weapon with massive cashing.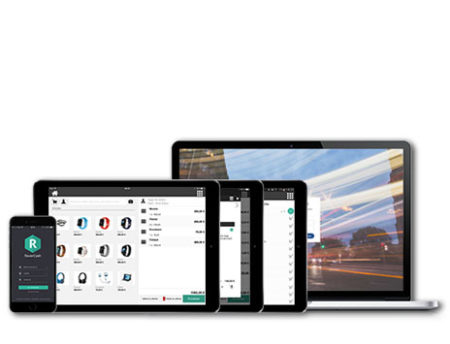 The atomic features of Rovercash
As as its features are concerned, LUNDI MATIN rocks! However, it is necessary to distinguish the three versions of this software, the Starter version – which is free, and the two paid versions which are the Standard version and the Plus version.
Starter version
This free version of Rovercash can only be used on one tablet at a time. In other words, no multivendor mode is provided, your account can only be opened on one tablet at a time.
The main features of this free version are:
cashing
the Customer Relationship
products and stocks
statistics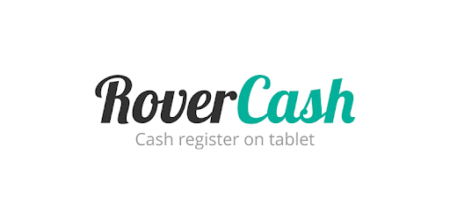 Rovercash manages payments and refunds, accepts cash payments and bank cards, and enables the issuance of customizable tickets (to write comments).
The POS software for Android Rovercash also allows you to create customer cards and manage transactions such as assets for example. It also gives you the opportunity to contact them via e-mail.
Rovercash Starter also comes with tools for the efficient management of your stock of items through a system of registration of references, barcodes and attributes (image, category, brand and favorites). On the statistical side, this software displays the number of printed receipts, the average basket of your customers, as well as the turnover achieved.
Standard version
Rovercash, in its Standard version, includes all the features of the free version, but with some bonuses added, namely:
multi-tablet
multi-vendor
customer support
customer loyalty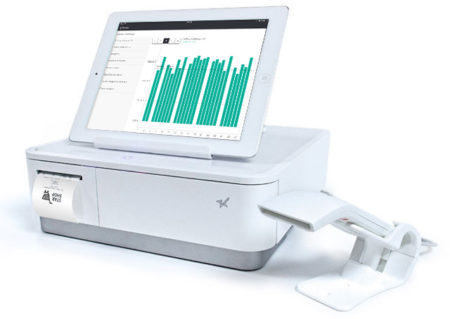 This Standard version also comes with the display of the turnover achieved by customer category, by brand or product, the display of margins achieved, the management of promotional items, the payment history of customers, etc.
Plus version
This version of Rovercash is its ultimate range. It includes all the aforementioned features (Standard version), in addition to the following:
reinforced assistance
training webinars
E-commerce API
management of quotes and orders
store to home & store to store
click & collect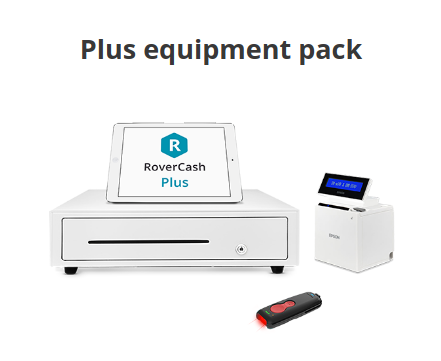 As you can see, the Plus version offers major innovations compared to its smaller sisters. Thus, it can assist you, for instance, in the management of customer reviews, the acquisition of new customers and the fine-grained monitoring of Sales Statistics for each seller.
Use Rovercash
Before you can use this cash register app, you must first open an account at home. This is easily done online, from your computer, or very simply by opening the app for the first time.
The Rovercash app itself is available for download on your tablet or smartphone from Google Play. Note that it only exists on Android. In other words, you will definitely need a tablet or smartphone running this system to use it – even if you have opened your account on your computer.


Strengths and weaknesses of this application
That said, nothing is perfect. Perfection is an ideal, it's all about getting closer to it. This is to point out that Rovercash is not without flaws…
Strong points
easy to use and beautiful interface
exists in free version
very comprehensive features on paid versions
includes a quick client creation option
NF525 certified
Weak points
limited features on the free version
no customer service on the free version
does not have an email sending server
After all those observations, I think that you'd agree with me if I said that this is an incredibly effective mobile app for managing your cash. Not only is its beautiful interface nice to see, but it is very user-friendly software. It's intuitive, and it is impossible to get lost in its functions.
Certainly, Rovercash is not flawless, but it really has everything to please, especially since the free version is very well designed and already enables a good management of cash. Also, I highly recommend Rovercash to anyone who likes to see the job done – and done well!
See more information here.