Sales Management software is practical to lead, supervise and conduct sales prospecting actions, issuing commercial documents (quotes / pro-forma statements / invoices / credit notes). Also useful for follow-up, commercial negotiations and Customer Portfolio Management. It can also generate all kinds of reports and performance indicators on the company's business activities. In this article, I will present the best 3 Sales Management software, whether free, open-source, or SaaS.
The Importance of Adequate Sales Management
Sales Management is the set of procedures that transform a business opportunity into a sale.
Commercial strength is to a company what reactors are to the plane. You can have the best fuselage in the world, the lightest and most reliable materials, the most advanced equipment; but without good engines, your plane will never take off.
Unsound Sales Management is like having a fuel leak: you lose sales opportunities foolishly and spend a lot of energy for little results.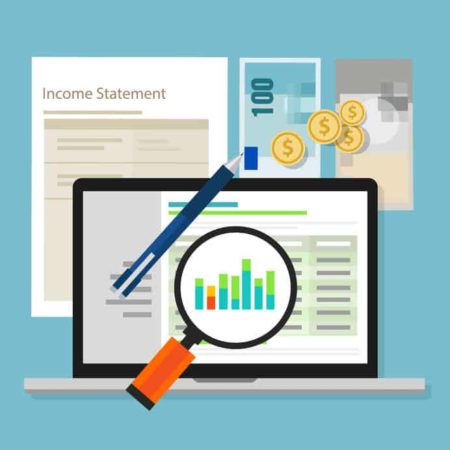 It is therefore essential to use an excellent Sales Management software. You will derive many advantages from it, namely:

⦁ a significant improvement in the conversion rate (this is the ratio between the number of sales and the number of leads);
⦁ a quicker sales cycle;
⦁ better analysis of sales fails;
⦁ shorter payment times;
⦁ an increase in the average amount spent per client;
⦁ an increase in the frequency of purchase of your customers;
⦁ a perfect command of your sales team or network of resellers / franchisees;
⦁ a dashboard with valuable performance indicators; etc.

In other words: you will earn more money!
The Best Sales Management Software
After a decade of Business experience, I decided to present in detail what I consider to be the 3 best Sales Management software at the moment. These software solutions are open-source, free or offered in SaaS, very affordable, reliable, flexible and sustainable.
To select and compare the software between them, I considered the following criteria:
simplicity of installation
ease of use
maintenance cost
ergonomy
features
flexibility
speed
community
Note that the 3 Sales Management software presented can be used from a simple web browser – for instance, using a free SSL certificate (digital certificate ensuring a secure connection).
Openflex: my First Sales Management Software
Without any hesitation, I recommend trying Openflex. It is the simplest Sales Management software I know, yet comprehensive enough to manage and make a SME successful. It's one of the first Business Management software I've used.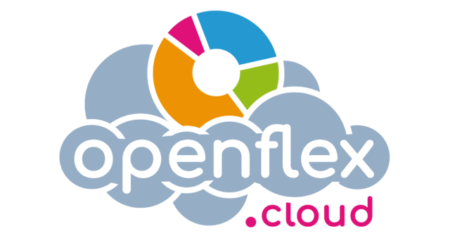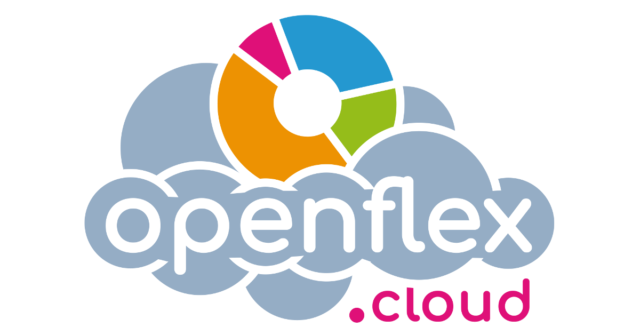 The Features of Openflex
Openflex is actually more than a Sales Management software, it's an Enterprise Resource Planning (ERP) program. It integrates many modules including: Human Resources, CRM, Accounting, Project Management, Electronic Document Management (EDMS),etc. At the time I am writing this to you, there are 25 different Openflex modules.
To manage your sales, everything is there: registration of your sales leads, creation of quotes or proforma statements, conversion of the sales leads into customers with invoice issuance of the invoices from quotes, payment tracking, products and services cataloging, contract management and recurring billing, the management of interventions and of course, reports. It is an advanced Invoicing software.
You can create as many software users as you like. For example, if you have a sales team or an assistant. You can also create custom fields in your customers' records.
Finally, note that it is possible to obtain modules and developments tailored to your specific needs. You will even be able to develop software that will communicate with Openflex thanks to free Application Programming Interfaces (APIs) – for instance, you can create a mobile app.
Ergonomics, Aesthetics and Speed
In terms of ergonomics and aesthetics, it deserves high marks! The interface is very aesthetic and you can choose from a set of predefined colors. The navigation between the different functions is very fluid and fast, a real pleasure to use.
Special mention concerning the PDF documents generated by Openflex: they are out of the box (no need for graphic retouching) very well made and very professional.
Openflex Community
Finally, a good open-source Sales Management Software would be nothing without its community; and that of Openflex is active, user-friendly and is also mostly French-speaking!
Openflex has a large ecosystem of resellers, licensed trainers and wholesalers. You will always find someone to help!
You can really feel that the members of this community are motivated by passion and the pleasure of sharing. I have always enjoyed that with Openflex.
In addition, Openflex is programmed in PHP and uses a MySQL database, two widely used and mastered technologies.
To conclude, if you need a simple, reliable and durable Sales Management software, try Openflex!
Vtiger: a Software Dedicated to Sales Management
Vtiger is an open source Sales Management software available for free. It is focused on Sales and Customer Relationship Management (CRM), and it delivers very well. I had used it for a while before returning to more comprehensive software solutions – as in ERP.
A simple installation, but…
The installation of Vtiger is relatively simple: imagine a classic shared web hosting site or a free web hosting site, integrate the Vtiger software files, create the database and voila!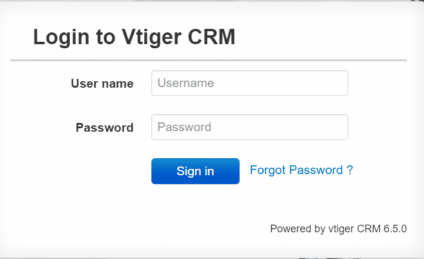 The difficulty lies in actually finding the Vtiger download link on its official website … Indeed, Vtiger has opted for a very aggressive business model based on their Cloud offer (SaaS), and seeks to "hide" the fact that Vtiger can be downloaded for free.
I have absolutely nothing against this method – because I understand that they aim make money on the Internet and render their work profitable.
On the other hand, if here again you choose the installation via Softaculous, then the installation of this Sales Management software is done in not more than 2 to 3 clicks without having to find the source files oneself. Convenient :-)
A Delightful Design
What immediately marks when we approach the Sales Management software Vtiger is the beauty and modernity of its interface.
The Vtiger interface makes good use of Ajax technology to avoid reloading the entire page for simple tasks such as updating a field. It accomplishes a very good user comfort and excellent fluidity.
Furthermore, there is a shortcut that allows you to quickly create various forms and documents (a customer account, a product sheet, an invoice, etc.) without having to load a complete page (all done in a small modal pop-up).
I give a top mark on the layout of customer cards as well. They are clear, airy, very pleasant and the information is well organized.
Features of Vtiger
Vtiger Business Management Software offers a myriad of features:
⦁ customer / prospect / product / service records,
⦁ quotes / invoices / credits,
⦁ EDM (Electronic Document Manager),
⦁ Ticket management (helpdesk),
⦁ Order Management,
⦁ Project Management,
⦁ Contract Management,
⦁ comprehensive inventory management including suppliers,
⦁ predefined business email templates,
⦁ PBX interfacing (call center),
⦁ agenda
⦁ detailed reports
Note that in its paid version, Vtiger offers even more features, interfaces with Accounting software, Kanban board, Gmail integration, etc. But the existing features in the free version are already largely sufficient for the needs of an SME.
Flexibility
If your use involves only adding or modifying fields in Vtiger's forms, then you will be satisfied. You can manage all the fields from the admin of this Sales Software, without the need to be computer savvy and with a fairly good simplicity. But do not expect to go beyond this feature.
Note that the managing company Vtiger opted for an economic model based on the sale of an "improved" version in SaaS mode. So it is not intended that you can go and dig on the software code side.
Moreover, the Vtiger community is almost non-existent, so few people can help you… Judge for yourself the lack of activity on the Vtiger forum. LINK https://discussions.vtiger.com/activity
Report Generation: a Great Strength of Vtiger
The Vtiger Sales Management software excels in report generation, both as tables and graphs. It's really one of his strengths.
You will be able to recut almost all the information present in the software thanks to a simple and effective engine for generating reports, all in real time.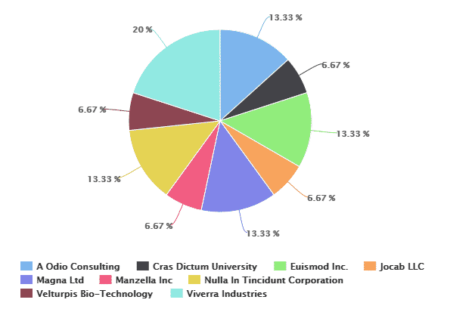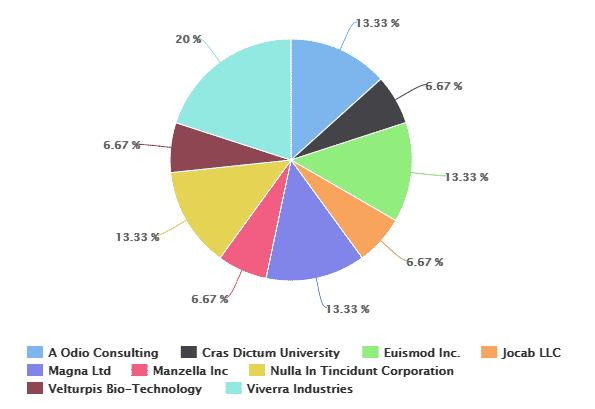 Summing up Vtiger
Vtiger represents a reliable and complete solution if you need Commercial Management software. I recommend it, both in its free version and its paid version.
Odoo: Complete Software to Manage Your Sales
And here is finally Odoo – to conclude this presentation on the best Sales Management software. Formerly TinyERP, then OpenERP, Odoo is a "big" software in the real sense of the word. It is indeed a very, very complete ERP. Odoo can fulfill any of your wishes, but at a cost (for the development) and may lead to constraining hosting infrastructure.



I have a perfect command of Odoo because one of my companies offers services of development and integration of this software. I use it of course myself.
Installing Odoo
There are several methods to install Odoo. For example, you can use it locally on a Windows computer, or you can set it up on a Linux-run server. I strongly recommend this second option because you will then be able to use it more easily on a network (including remotely via the Internet), but you will also be better able to personalize it and have more security on data redundancy.
Do not install Odoo locally on a Windows PC with the auto-install package only if you will be the only one to use it…
In any case, the installation is not easy. It requires computer skills (server and network administration).
Otherwise you can also opt for the Odoo SaaS offer (on their Cloud). However, do not plan to install custom modules there, it will not be possible.
The Absolute Software Feature-wise
It's very the strength of Odoo: every tool is there to manage your commercial activity. In addition, Odoo is a fully integrated ERP, so you can also manage your Accounting, your Human Resources, your stocks, etc. It includes more than 4500 modules !
The Sales workflow is very well implemented in this Sales Management software. You will be able to follow the conversion of your sales opportunities from the "tracking" stage (seeking potential customers) to the delivery stage of the product or service, along the way producing the necessary quotes, invoices, purchase orders, etc.

The feature I find most useful in Odoo is the Kanban view of sales opportunities.
The Kanban view presents information in columns. Each column represents a stage of the sale (needs analysis, commercial proposal, commercial negotiation, etc.). Each card represents a sales opportunity.

To track sales, simply move the cards from one column to another! It's simple and really effective. I love it! A feature you can find on Trello as well, for that matter.
This type of info presentation is perfect if your sales team does door-to-door sales.
Customization and Development
Odoo's main disadvantage resides in how difficult it is to customize the software to make it match your needs. For example, unlike Openflex or Vtiger, adding and editing fields is very complex. Furthermore, if we want it to be well done, and your customizations remain despite the updates, you will definitely have to create a module in Odoo Python.
In short, either you use Odoo "out of the box" as it is, or you will need to pay a high price for a developer or integrator to make changes.

There is another option: you can buy modules in Odoo's online store. But in my experience, these modules will rarely work well without some adaptations made by a developer…
Finally, if the PDF documents generated natively by Openflex are beautiful and professional, those generated by Odoo are ugly and amateur. It is imperative to personalize quotes, invoices and other documents issued by Odoo. This unfortunately is not simple at all -you probably will need the services of an IT provider again.
Cost of accommodation
As I explained to you in the paragraph concerning the installation of Odoo, this Sales Management software will need to be hosted on a Linux server. It can not be installed on a simple, free shared web hosting site.
You will have a better partitioning of your data, but it will be much more expensive to operate.
The best value for money is to take a VPS for this (you'll find good from 95 € / month).
Otherwise you can also opt for SaaS solutions in Cloud – these can be found here and there on the Internet. Generally, you will pay a subscription based on the number of users you have.
Beware of the License!
Beware of the license! Since version 9 of Odoo, the license has been modified. Shifting from a 100% open-source model to a kind of semi-proprietary model.
So be careful! If you subscribe to the Cloud SaaS offer available on the Odoo website, or opt for the Odoo "Enterprise" version sold by Odoo's partners, then you will be locked by their license, and you will have to pay a lifetime fee…
By choosing the community version supported by the real community of Odoo (OCA), then the software can be used freely. This option is the one I strongly recommend.
Speaking of the community, it is international, made up of many developers. Its members mainly communicate through mailing lists into which I recommend you to register. That being said, this community has been shaken and weakened precisely because of the change in Odoo's license – some feeling betrayed regarding the work that has been done by the entire community…
Summing up Odoo
Odoo can certainly be a useful Sales Management software and assist you well. Nevertheless, consider carefully if you have the budget for it. Otherwise pick the community version. Do not get yourself locked in the Enterprise version – it's not open source.
>See also: Warehouse Management Software: Ultimate Updated Guide