Selling cannot be improvised. The best sellers are not those who speak the most and who master freestyle or improvisation – on the contrary. Being a real salesman means being like a top athlete, it takes technique and a lot of training. Here, I will give you the best Sales technique that I know: the 6 essential Stages of the Sales process.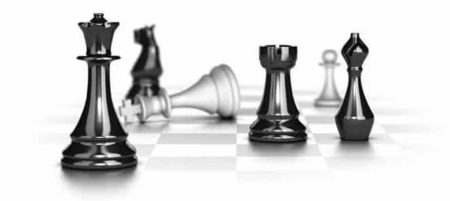 Introduction
I did not invent this Sales method (although I slightly optimized it with my own experiences). It was the Spanish who taught it to me when I was working at Securitas (now called Verisure), a multinational security specialist. I applied these Stages of Sales successfully in the toughest type of sales: door-to-door sales (and what's more, in France…). But you can also apply this method to other types of sales: in-store sales, off-plan sales, trade negotiations, Internet sales, video sales, etc.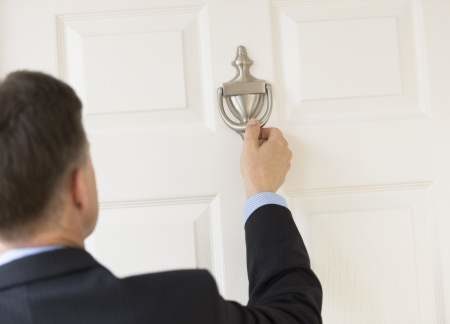 Scrupulously respect all these Steps of the Sales process even if at first it will not seem natural to you. Never depart from this pattern even if you have a sudden surge of self-confidence, you could lose a sale stupidly. Regardless of your product, whether you are selling motorcycle insurance, car insurance for young drivers, credits, etc., this method will apply.
Step 1: Discovery
This is the most important step of the sale! It is this one who will decide whether you will succeed or not in selling to the customer in front of you. It is also this step that will take the most time in all your trade.
The purpose of the Discovery is to identify the needs of your prospect (or to give birth to them), to understand how you will sell them your product (find the sales lever, or also called the Buying Motive) and accumulate information to predict and anticipate objections.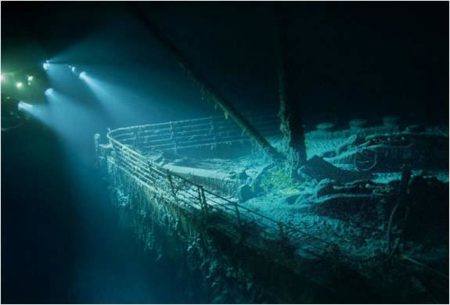 Discovery is only composed of questions, preferably open. Do not talk about your product now, do not try to convince your prospect at this stage of the sale and give no price !!! In general, rates are only available at the end of the Sales Process and only if the customer shows sufficiently strong Buying Signals.
Example: selling an ashtray
Good questions to ask:
Who in your entourage smokes?
How long have you had your ashtray?
When you receive guests, how do those who smoke for their ashes?
How many ashtrays do you have?
Where are the ashtrays in your house?
These are open questions (that is, do not require a yes or no answer). Open questions encourage your client to talk about their needs.
Whenever possible, avoid closed questions. If you can't do otherwise, make sure that the answer is yes, never no! The "no" answers, even if you think it's in your interest, negatively influence the customer.
Continue the discovery until you have the "Sales Lever", that is, you will have identified the product or service that meets the customer's need and you will know how to sell it.
Still with the example of the ashtray, after about twenty questions, I learn that:
my prospect and his family do not smoke;
on the other hand, he receives at least once a week guests who smoke;
he then uses plastic cups to collect the ashes;
that this system is failing because often these goblets overturn or melt if the butt is still lit;
that he wants to find a better solution and for that he is ready to spend up to 15 €
that the style of its reception lounge is very important and is composed mainly of precious wood.
So to sell him my ashtray, I will simply highlight that the latter:
is large enough to collect the ashes of several guests;
does not spill;
that it is made from wood;
it costs less than 15 € (there are several solutions if the price of your product exceeds the budget of your client).
Step 2: Pre-closing
This is probably the stage of the Sales Process that seems less natural for beginners. To understand this phase, you must know that the Closing is the penultimate step of presenting the price to the customer and making the sale.
It is therefore a question of "preparing" the sale or the signing of the contract. We will somehow "lock" the customer right now, so that he can not say "no" to the Closing.
Concretely it is simply a question of reformulating (precisely) the customer's needs in this way:
"Sir / Madam, if today I am able to bring you an ashtray to collect your guests' cigarette ashes – an ashtray that does not spill, made of wood as is the decoration of your living room – and which costs less from 15 €, will you buy it? "
The answer to this question must be a firm 'yes', an unconditional 'yes'. If not, you have made a bad Discovery; go back and continue your questions until you find a real Sales Lever.
If despite all your efforts, you cannot get a firm "yes" at the pre-closing, it is better to save your time, do not go to the other stages of the sale and move to another prospect, even if you want to come back see this client next time.
Step 3: Presenting your company
This stage of the sale is explicit: you must present your company in order to reassure the client. Be factual and give precise figures: years of existence, number of clients, number of countries in which you are present, etc.
Quote references and briefly describe what you have done for them, while focusing on your past Sales – that are close to the one you want to do for that prospect.
This step should not last more than 3 minutes.
You can support it with a brochure on which we see the logo of your company and those of your references for example, or accreditations and certifications (ISO 9001, ISO 27001, etc).
Amongst the stages of the Sales process, it is the easiest because you only need to learn the presentation of the company by heart.
Step 4: Argumentation
To emphasize the true purpose of this Stage of the Sales process, I will again borrow a metaphor that my trainer at Securitas used, which, although not very elegant, has the merit of being clear:
YOU NEED TO GIVE YOUR CUSTOMER A HARD-ON.

(Figuratively, of course)
Many mediocre sellers confuse this Stage of the Sales process with some sort of reading or recitation of the datasheet and the benefits of your product.
It's not about telling everything about your product but about showing your customer that your product specifically meets their needs.
The argument can be long, so be dynamic and often involve your client. This is not a monologue! Regularly acquiesce with them: "This ashtray is made of wood, just like your living room? He will have to answer "yes".
Throughout the pitch, you must make sure that the client is sending out signals of interest (more or less explicit depending on the person):
they are sitting straight in their chair, listening
they are asking specific questions
they are projecting themselves into the post-purchase phase (example: "do you provide After-Sales service?")
they are asking you the price (excellent Buying Signal)
If you cannot intensify the prospect's incentive to buy by this stage, save your time, do not go to the other Stages of the Sales process, learn from your mistakes and move on to another prospect!
Note on objections: they are an integral part of the Sales Process, there will always be objections. But thanks to the Discovery phase, you can prepare for it. For example, when I was selling door-to-door alarms, I always asked (in the Discovery phase of course) if the customer owned dogs or cats and if that was the case, then I took good care to offer him the special animal detector, so I avoided taking a slap: "your alarm does not suit me because it will trigger without stopping with my dog! ".
Step 5: Closing
In the Closing step we give the price and more importantly… we conclude the sale!
However we do not give the price anyhow! Always summarize the strengths of the product, those that provide a real solution to customer problems. For instance :
"Sir / Madam, today you have the opportunity to acquire this beautiful ashtray made of precious wood, wide enough for all your guests, and for only 15 €! "
And once you have given them the rate, you must shut up !!!!!!
As my former trainer would say: "the first who speaks, loses".
Indeed, a classic mistake of beginners is to talk too much, indicating a lack of confidence in their product, feeling the need to argue / convince again and again.
In addition, you remove the pressure of decision-making from the client: it is now that he must decide – you have demonstrated that the product was made for him and he said yes in Pre-closing – so he must now still say yes and pay!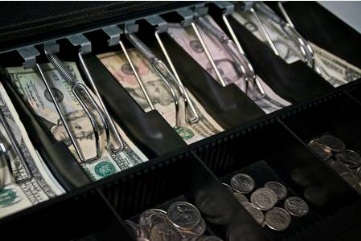 Step 6: Sponsorship
It's step of the Sales process that's little practiced. Yet it's an easy way to get new customers: ask your new buyer for help.
"Sir / Madam, could you help me by introducing myself to those around you? ".
The cases where the customer will actually bring you other prospects will not be common, but it's still worth a try! Using free CRM software can help you track your customers and maximize your after-sales revenue.
Conclusion on the Stages of the Sales Process
To conclude, I will say: "DO NOT SKIP ANY STAGE OF SALE, NEVER".
And: "Train yourself, always and always, even all alone at home", it's the only way that the profession will get into you :-)
I also advise you to use a good Sales Management software or a free ERP.
-> See also: Successful Door to Door Prospecting & Sales techniques.