13/06/2019. We have seen in our previous articles that Malagasy people were beginning to take a strong interest in climate change and environmental preservation. And yet in their everyday life, we rather see them always glued to their cigarette rod and lighter in their hand. Stileex Post presents its poll of the day on the subject of smoking in Madagascar. Our journalists have collected various information from all over Antananarivo.
Smoking in Madagascar: the entourage of the Tananarivians smokes a lot
At home or at work, and especially during times of entertainment, cigarettes have become a man's (and woman's) best friend. According to the 898 Tananarivians surveyed on smoking in Madagascar, almost all of their entourage are heavy smokers (93%). In fact, the majority of real smokers are friends (75%). Their brothers and sisters are also addicted to cigarettes at 21%.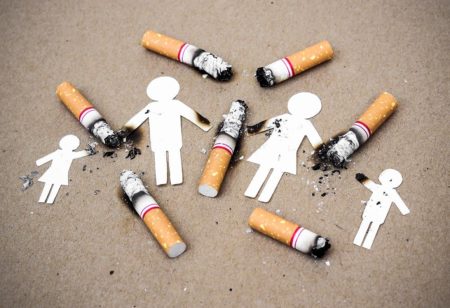 Nowadays, it is quite frowned upon to smoke in front of other people, especially those who do not smoke. This is why at least 12% of smokers do not smoke in front of other people and especially not in public places. However, almost 9 out of 10 Tananarivians smoke anywhere in the presence of anyone.
Smoking in Madagascar: the first cigarette at a young age and out of curiosity
The results of this survey on tobacco use in Madagascar still give food for thought. It is of course very overwhelming to see that the 86% of Tananarivians took their very first cigarette rod well before the age of majority. Only 14% of the citizens of the City of a Thousand surveyed smoked their first rod after their 18th birthday.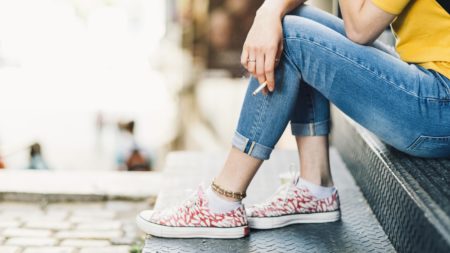 That fact is not really surprising. According to the residents surveyed, the vast majority of them (80%) have tried smoking just out of curiosity. Others did it out of boredom (5%), to imitate others (7%) or just because it is forbidden (5%). There is still 1% who did it to be able to enter the world of the greats.
Tananarivians do not smoke too much, for good health
Of course, smoking is permanently present in the capital of Madagascar. But our statistics show us that only a quarter of the citizens surveyed smoke today. Three-quarters (75%) gave several reasons for not (no longer) smoking. Here are some of them:
it's bad for your health: 47%
it doesn't matter: 21%
don't feel like it: 11%
it's too expensive: 7%
it gives you bad breath: 4%
not to become dependent: 4%
it's embarrassing to others: 3%
it's hard to stop: 2%
parents forbid it: 1%
But even with just 25% of the population smoking, more than 7 out of 10 people are still bothered by other people's smoke. It is necessary to keep as much clean air as possible in order to increase the good physical condition of the Tananarivians. 21% are not bothered at all.
10 cigarettes per day for the Tananarivians
During this survey on smoking in Madagascar, our journalists tried to approach people who have been potential smokers for a very long time, but they did not want to answer the questions. Indeed, the majority of the Tana inhabitants surveyed have been smokers for 2 and 15 years (86%). As we can see on the downloadable computer graphics, 56% have only been addicted to cigarettes for a maximum of 5 years. Others have already been addicted for ten (18%) or even fifteen years (12%).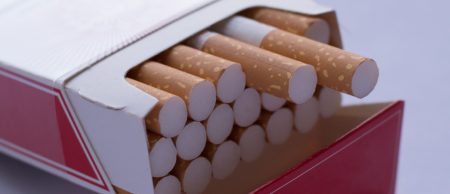 Despite the various health warnings on cigarette packages seen by 92% of Tananarivian smokers, the 74% admitted that they still smoke a lot. They confirmed that they smoke an average of ten cigarettes a day. Of course, 16% sometimes smoke more than fifteen cigarettes in a single day.
Feel like it or try it: it's always hard to quit smoking
Most Tananarivian smokers (55%) informed us of their desire to quit smoking. While 44% are still in their great fantasy. Contrary to the desire to stop, there are some, at 45%, who are really trying to get rid of this bad habit (31%). First of all, it's dangerous for your health (51%), but it's also too expensive (18%).
However, 54% of smokers don't even want to try to quit because according to them, the 28%, it's safe for now. The 24% simply confessed that quitting was too difficult.
To conclude this survey on smoking in Madagascar
We have seen that smoking is becoming more and more prevalent in Madagascar. In spite of the smokers who are too addicted, some of them have already taken the trouble to see a doctor (14%). Personally, I am and I have been living in this world of smoke for a few years now and I would like to get out of it. I would just like to tell our cadets to think twice before getting into this vicious circle that will mess up your lungs. Think about your personal well-being, and the health of our environment.