12/03/2019. Without necessarily being coquettish, you can wear jewelry out of habit, to look pretty, or even out of… obligation (you do wear an engagement ring and a wedding band for life, without being totally addicted to jewelry, don't you xD?). We then wanted to know how important jewellery is, especially among the Tananarivian women. Hence this survey on Tananarivian women and their jewellery, which involved 900 respondents.
Note: In this report, women's responses were primarily addressed.
Are Tananarivian women interested in jewelry?
We notice that few Tananarivian women usually wear jewellery. It emerged from our survey that only 24% of Tananarivian women wear jewellery on a daily basis. So, if 76% of them do not wear any, we note that a majority of 92% of men are reluctant to do so.

For those who are not used to wearing jewellery, the main reason revolves around the fear of being robbed. Indeed, almost half of those who do not wear jewellery on a daily basis (44%) say it is because of insecurity. It also emerged that 29% simply do not need to wear jewellery. And finally, 27% responded that they simply don't have any.
Tananarivian women and types of jewelry
First of all for the materials, silver jewellery collected the majority of the preferences (knowing that it is about multiple choice). Thus, it emerged from the survey that 55% of Tananarivian women usually wear silver jewelry. Then, steel jewelry is appreciated by 25%, after 23% for gold jewelry, then 22% for costume jewelry, and finally 12% respectively for bronze and copper jewelry.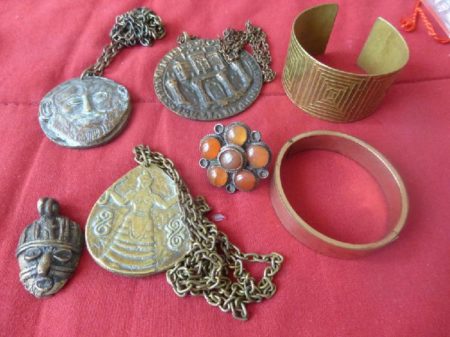 And concerning the types of jewellery (without detailing the names of the jewels), we noticed a flagrant penchant for rings (to sublimate the fingers in addition to a beautiful manicure) and earrings. Always following a multiple choice, 61% of Tananarivian women usually wear rings, while 57% usually wear earrings. Then, 36% embellish their neck with necklaces, while 28% adorn their arms with bracelets. As for the other types of jewellery, here's what it is:
10% wear watches daily
8% have piercings
4% prefer gourmets
and 4% choose to put pendants
Where do Tananarivian women buy their jewelry?
With the parallel development of classic jewellery stores and the market for cheap costume jewellery on the street stalls, there is a whole panoply of choices for women.
Thus, the survey revealed that classic jewelry shops charm the most people, with 49% of Tananarivian women who buy their jewelry there. Then there are the costume jewelry and accessories shops, having gathered 39% of customers. Then there are the jewels sold on the markets, attracting 16% of Tananarivian women. As for the other places where you can buy jewelry, they don't attract many customers, see for yourself:
8% of Tananarivian women buy their jewelry in ready-to-wear boutiques
2% turn to artisan-designer boutiques
and 1% find their precious on the Internet (especially on online jewelry stores and on Facebook and social networks)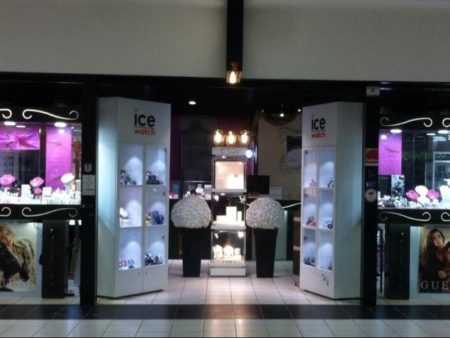 Les Tananariviennes and the jewels of the heart
The development of the jewellery market, whether it is for classics or costume jewellery, will not cease to be noticed. And so, we asked our respondents if they have ever bought a piece of jewellery on a whim.
See in the table below the percentage of Tananarivian women who have already bought a piece of jewellery (classified according to its material), just because they have fallen in love with it.
| | % of Tananarivian women who have already bought a piece of jewellery on the spur of the moment |
| --- | --- |
| Silver Jewelry | 23% |
| Steel jewelry | 20% |
| Fashion Jewellery | 14% |
| Copper Jewelry | 7% |
| Bronze Jewelry | 7% |
| Gold Jewelry | 6% |
The least we can say is that Tananarivian women love silver jewellery!
The maximum budget for the purchase of a piece of jewellery
We also wanted to know the maximum budget that the Tananarivians surveyed think of investing in the purchase of jewellery. For almost half of them (47%), their estimated budget is limited to less than 30,000 ar. Then, one Tananarivian out of 3 (33%) is ready to spend between 30,000 and 60,000 ar for a piece of jewellery. For the rest, it is about negligible:
7% estimate spending between 60,000 to 90,000 ar
5% go up to 400,000 ar and more
2% expect to spend between 90,000 to 120,000 ar
4% are ready to pay between 120,000 to 300,000 ar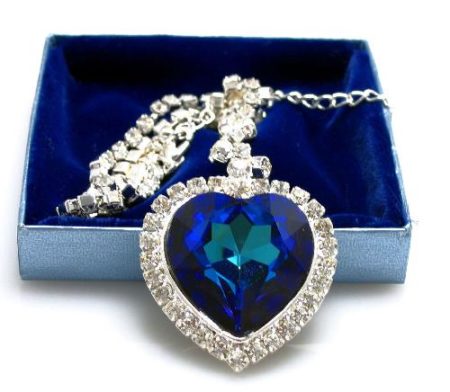 What can we conclude from this survey on Tananarivian women and their jewellery?
Surprisingly enough, Tananarivian women are not as addicted to jewelry as one might have imagined. Only 24% of them wear jewellery every day. One can understand the 76% of them being reluctant with the security in Madagascar which leaves something to be desired. Nevertheless, with these fancy jewels that abound on the big markets of the capital, one should not believe that jewels are always synonymous with precious.
Concerning the main motivation(s) pushing Tananarivian women to buy jewellery, it is mainly to please themselves, especially for 64% of them. Then, 32% buy jewellery precisely for a special occasion. Afterwards, 15% make impulse purchases of jewellery, and only 5% buy jewellery as gifts.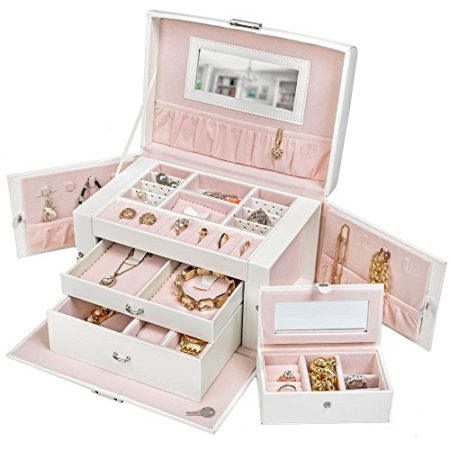 For my part, even though I'm not personally a fan of jewelry, I tend to turn around as soon as I see some on every corner. Most of the time, I tell myself that a nice piece of jewelry, even a piece of junk, can be useful for a special event. Except that I won't spend more than 10,000 ar for this junk (estimate of a cheapskate xD). I obviously exclude all jewellery shops and even costume jewellery shops, which I qualify as a scam, given the similarity of the merchandise to that of the stall markets.