22/01/2019. At a time when the popularisation of new technologies is in full swing, those who do not master the use of computers are seen as illiterate. This is sad, but it is a sad truth. For Malagasy people, this barrier seems obvious, especially with the technology boom in the big cities and the divide with the countryside. It remains to be seen, however, in the capital how many Tananarivians are comfortable with computers.
To get to the heart of the matter, we launched a survey that reached 900 people on the street.
Penetration rate of computers among Tananarivians
It emerged from our survey that only 2 out of 5 Tananarivians own a computer: 41%.
Of this proportion, 80% responded that they owned one, 18% then said they owned two, and only 2% owned three or more.
We have asked those who do not have the reasons for this choice. Well, 43% said they didn't need it. In the age of the digital boom and with all these computer stores in the capital, it seems that they are self-sufficient in their daily routine.
The lack of means then concerns 36% of the non-computers, then 17% told us that they do not know how to use a computer, and finally, 4% preferred not to give an answer.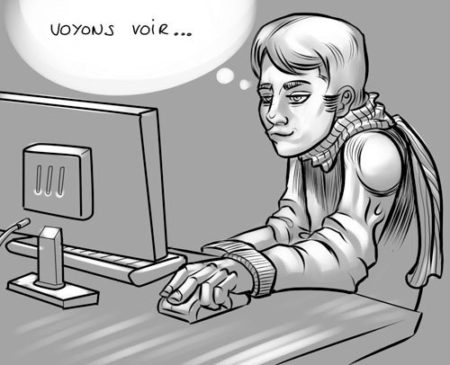 Desktop computer VS laptop computer
On the question of the type of computer owned, 42% say they have laptops, while desktops "attract" only 39%. For the rest, 18% did not hesitate to say that they had both types of computers.
We also found that 40% prefer to work more on their desktops and 29% use their laptops more. Then 31% use both types (which they own) in the same way.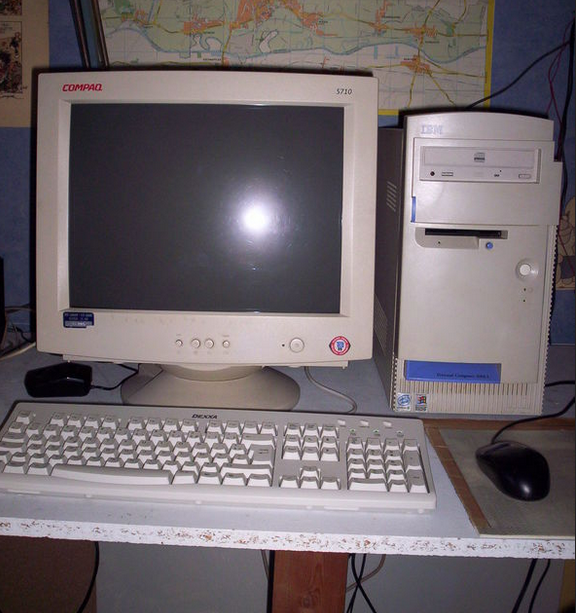 With regard to the use of a computer in general, we noted that 53% use it for office purposes, while 52% said they also use it for multimedia purposes (watching films, photos, etc.).
Another 36% also use it for simple computer work, and 27% use it for games. We also observed that the use of a computer for advanced multimedia, such as video editing, sound and all the rest, only concerns 14% of the responses. Finally, we note that 2% say they regularly use their computers for all the uses we mentioned.
We also noted that the use of a computer varied depending on whether it was a desktop or a laptop. Take a look.
The use of desktop computers
Zooming in on the general use of desktops shows us that :
55% use their desktop computer for simple multimedia
45% also apply to office work on it
25% spend time there to mostly play
13% mainly use their desktop computers for all kinds of computer work
and only 5% use their desktop computers for editing and other advanced work
The use of laptops
The distribution is tight for laptops. So we have:
58%: simple multimedia
56%: office use
54%: miscellaneous IT work
32%: games
and 21%: advanced multimedia
How much do Tananarivian computers cost?
To begin with, it should be noted that almost two-thirds of Tananarivians who own a computer buy their equipment new, i.e. 63%. Only 23% buy them second-hand (and 14% do not know).
Now, in terms of the price paid to acquire a computer (desktop and laptop combined): 23% bought their computers for between 800,000 ar and 1,000,000 ar. For 20%, it is between 400,000 and 600,000 ar and for 14%, it is more between 1,000,000 and 2,000,000 ar.
13% said they spent between 600,000 and 800,000 ar to buy their computers, and 12% spent between 200,000 and 400,000 ar. For the rest of the votes, the answers appear as follows:
4% bought their computers at 2,000,000 ar and more
2% bought them for less than 200,000 ar
Six percent (6%) admitted that they no longer know how much their computers cost, while another six percent (6%) do not know because they were offered them.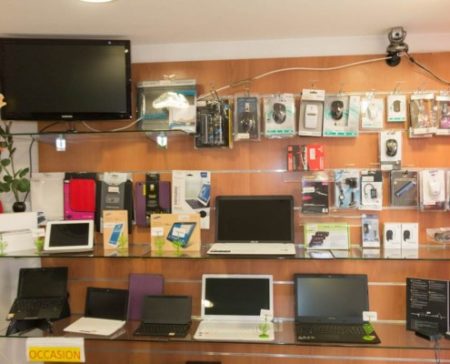 Desktop computers
Now let's take a closer look at the price of desktops:
23% of computer owners bought their office machines at a price between 400,000 to 600,000 ar
18%: between 200,000 to 400,000 ar
18%: between 800,000 to 1,000,000 ar
15%: between 600,000 to 800,000 ar
12%: between 1,000,000 to 2,000,000 ar
4%: less than 200,000 ar
3%: 2,000,000 ar and more
Then, 2% say they received their desktops as gifts and 5% don't know anymore.
Laptops
With regard to the price of laptops, the responses are as follows:
33% spent between 800,000 to 1,000,000 ar
14%: between 600,000 to 800,000 ar
13%: between 400,000 to 600,000 ar
11%: between 1,000,000 to 2,000,000 ar
7%: 2,000,000 ar and more
6%: between 200,000 to 400,000 ar
and downright zero, or 0%: less than 200,000 ar
Finally, 11% received their laptops in present while 5% do not remember how much it cost them.
What if it breaks down?
When asked about their reaction to a computer breakdown, 38% of computer owners surveyed said they would turn directly to a professional. Then, 14% said they take care of their own computer troubleshooting.
For 10% of them, however, they prefer to call on a relative who knows about it. Finally, it should be noted that only 1% change computers in case of a breakdown.
It should also be noted that 37% claim that they have never experienced any breakdowns on their machines.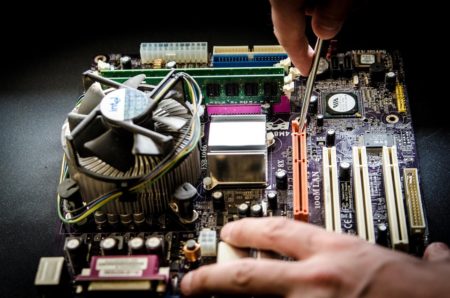 What more can be said about this survey concerning the Tananarivians and their computers?
59% of Tananarivians, nearly 3 out of 5 people, do not own a computer and among this proportion, we find 17% of unfortunate people who say they do not have one because they do not know how to use this indispensable tool in the 21st century.
But don't think that if you have a computer, you're immediately above the pack! As a proof, 5% of the owners confessed to being rather inexperienced in handling a computer, while 3% confessed to being totally inexperienced. Like what, owning is not necessarily knowing.
For the rest, 54% consider themselves to be of an average level, 28% say they have a good level and only 9% say they are experts.

From a personal point of view, I admit that mastering a computer depends on its regular use. When I had to handle a computer for the very first time, I was almost stunned at the idea of learning by heart just the basic functionality of simple office tools. I only touched a computer when I had to. As a result, I kept forgetting how to do things, like using formulas in a spreadsheet (even now, there are things I don't understand). And then there is the fear of committing the irreversible…
So, let's bet that with the sales of (more and more) cheap computer hardware and computer courses that are developing, we will be able to quickly catch up and finally get down to business: ecommerce!