10/04/2019. Do you want to anchor a memory or a strong emotion in you forever? Or just to bring out and express your personality? Tattooing is one of the best options for this. In Madagascar, tattooing has taken more and more place and not only as a fashion phenomenon. From the early 90s to today, the craze for tattooing remains the same. But then, has Malagasy society accepted this art or is it still too early? Find out the answer to this question in this Stileex Post survey.
In Madagascar, we don't like tattoos very much…
If society in general is beginning to accept tattooing, it doesn't necessarily mean that they would enjoy getting a tattoo of a ravinala, Madagascar's emblem on their back. Today, only 20% of the people surveyed said they have one or more tattoos. Indeed, from the point of view of the remaining 80% of Tananarivians, either the tattoos are not interesting (44%), or they don't have it in their skin (33%).

Of course, there are still other reasons for this massive refusal. But fear (of regret, pain, for health, family pressure as well as professional pressure) is also not negligible (18%) for the citizens of the capital of Madagascar. As well as 96% of the latter do not plan to get a tattoo or tattoo again.
A perception quite far from the positive
We can understand that the art of tattooing in Antananarivo, and throughout the island, still has no place today. But by diving into the heart of the matter, during our investigations, we noticed that the Tanananarivians felt rather embarrassed by questions about their perception of tattooing. On average 40% of the respondents did not express any opinion, even with predefined answers. Moreover, most of the Tananarivians' answers are almost more or less pessimistic.
Whether this art is a real trend or a way to reveal one's personality or to attract attention somewhere, the citizens of the City of a Thousand do not see it at all in the same light. According to those surveyed, tattooing remains uninteresting (39%), shows a lack of seriousness in one person (25%) and a disturbance in others (27%), to the point of becoming a vulgar practice (36%). The road of the art of tattooing in Antananarivo is thus still quite far.
A great satisfaction of the tattooed people
Some did it on a simple whim, while others thought it through. But in any case, 90% of those who have already had a tattoo are fairly or very satisfied with the final result. Only 5% of them admit to being disappointed. In total, so far, only 16% of these people regret their decision.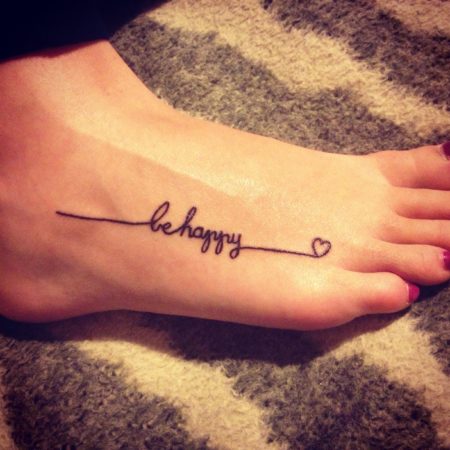 For the Tananarivians, 38% think that the style of the tattoo requested does not stand out. These respondents are also dissatisfied with the price-quality ratio, but obviously with the hygiene.
The Tananarivians are always looking for quality in tattooing.
The result of this survey on tattooing in Antananarivo shows that quality is the first criterion sought by many Tananarivians. They want to give a touch of originality to their lives and bodies, while expressing their personalities through emotional and aesthetic tattoos. Most of them (70%) therefore go to a professional, a friend or an acquaintance (20%). Price (19%) also comes into play, as does hygiene (15%).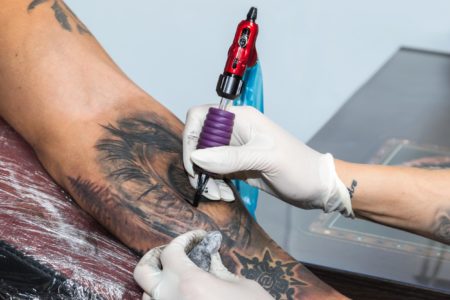 Anchoring a quality tattoo in our skin is a rather difficult decision. But the inhabitants of Antananarivo, appreciating this style, do not hesitate to engrave on their body one or more emotional and significant symbols that have marked them, and that they want to keep literally in their skin. Today, in the City of a Thousand, many people get tattoos on various parts of the body. According to the statistics we have collected, tattoos on legs are the most popular, especially among women. See for yourself:
legs: 32%
arm: 22%
back: 16%
hands: 10%
nape of the neck: 10%
torso: 10%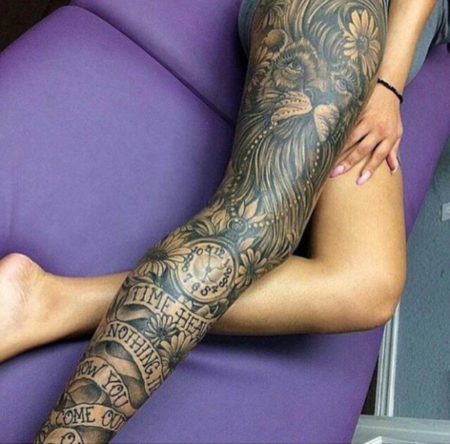 My personal case
The art of tattooing may be frowned upon by Malagasy society. But in the past, it was already a tradition among groups of natives in the coastal region of Cap Saint-André, mainly the Antemilanja. The latter were able to preserve it thanks to their refusal to mix with other tribes. They had sketches of crocodiles or simple marks on their faces and bodies.
In my case, I'm not really a fan of the art of tattooing, but rather of drawing, even though I had already thought of getting my mother's birthday (peace be upon her soul) tattooed on my arm. I find that some of the designs done by our tattoo artists in Antananarivo are of very good quality. And moreover they go very well to some people. Far from me wanting to criticize the tattooers, but personally, I want to sensitize them so that they keep a minimum of hygiene for a good quality in their work, and so that this art is more and more appreciated. Of course, as I said, it is each one his style and each one his feeling… but we have to recognize that our friends have a real talent, a gift for freedom of expression.