29/10/2018. What a long way we've come since the beginnings of TVM, the Malagasy national television channel that began broadcasting in 1965. Fifty years after these first black and white broadcasts, Antananarivo has about fifteen television channels, all of which have, more or less, their loyal viewers. But what do you think of the TV audience in Madagascar?
To find out, we interviewed 1,032 Tananarivians about their consumption of the small screen and their favourite local television channel. These are the results of this survey that we are sharing with you today.
The most watched TV channels in Antananarivo
The share of "telephone" in our panel was 73%. In this proportion, three TV channels stand out, sharing 58% of the market share: TV Plus Madagascar, Record TV and Dream'in TV.
TV Plus Madagascar is the favourite channel of 33% of the viewers surveyed, ahead of Record TV (13%) and Dream'in (12%). Next come Viva TV and TVM, which are tied at 7%, and Sky One and On Air, which are also tied, but at 5%.
After these 7 channels, 9 others share the remaining 18%:
MaTV : 3%
Kolo TV : 3%
AZ TV : 3%
Amitié TV : 2%
TN TV : 2%
MBS : 2%
I-BC : 1%
RTA : 1%
UTV (Universal Television) : 0,27%
There is a noticeable disparity in the choice of preferred channels for 18-35 year olds and those aged 36 and over. See instead:
18 to 35 years old:
TV Plus Madagascar : 24%
Dream'in TV : 15%
Record TV : 14%
Viva : 10%
TVM : 6%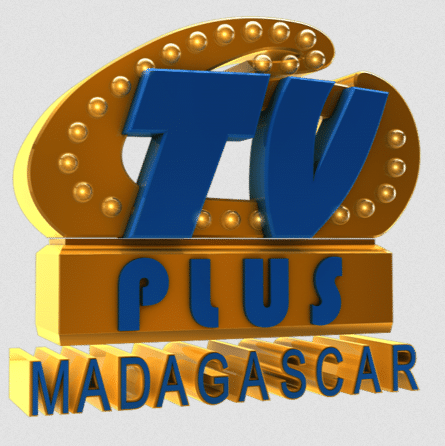 36 years old and older:
TV Plus Madagascar : 46,64%
Record TV : 11,41%
TVM : 6,71%
Dream'in TV : 6,38%
Sky One : 4,36%
Favourite TV programs of the Tananarivians
34% of those who are used to watching TV prefer to watch the news on the small screen. This trend is found among both 18 to 35 year olds and those aged 36 and over.
This is followed by music videos, which are preferred by 13% of television viewers, followed by series or even sitcoms and telenovelas, which are preferred by 10% of viewers. This category is also tied with reality shows and movies.
Curiously, the sport only comes in 6th position, attracting only 5% of the panel. And what about televised games (4%), local reports (3%), debates (3%) and foreign reports (3%).
On TV Plus Madagascar, we watch:
the television news (63%)
music videos (8%)
reality TV shows (6%)
Films (5%)
and sport (4%)
On Record TV, we're no longer:
series and telenovelas (48%)
music videos (22%)
films (11%)
news (5%)
and game shows (4%)
And on Dream'in TV, the preferences are mainly towards:
reality TV shows (22%)
the television news (16%)
Films (15%)
music videos (8%)
and cartoons (8%)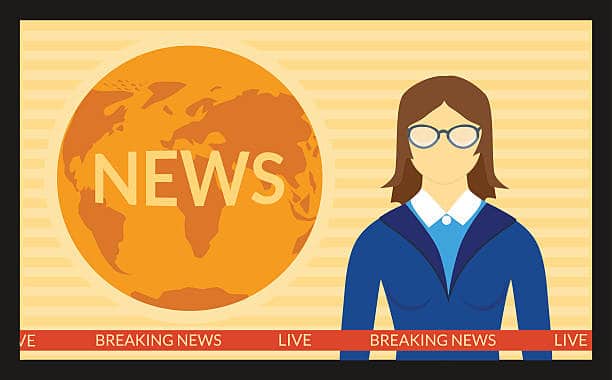 Period of great listening and satisfaction
Respondents watch the most television at night and on weekends.
Already, 71% of them are in front of the TV at night. The second best time to watch TV is in the morning, a period that 11% prefer to be in front of the small screen.
As for the days on which TV is watched the most, Saturdays (35%) and Sundays (31%) are the days with the highest ratings. They are followed by Tuesday (13%), Monday (8%) and Friday (5%), with Wednesdays (3%) and Thursdays (1%) closing the gap.
Finally, looking at satisfaction, about two-thirds of viewers are very satisfied with local television programming (63%). Next, 20% are moderately satisfied, 7% are somewhat dissatisfied and 6% are very dissatisfied.
It's not just TV in life, it's TV too
Yes, because apart from local TVs, we also have access to digital and/or satellite TVs thanks to increasingly affordable offers. However, only 31% of those interviewed who usually watch TV subscribe to them. And among the providers, only three stand out: CanalSat, to which 59% are subscribers, Startimes (26%) and Blueline TV (15%).
If, in general, the satisfaction rate is high among these 3 suppliers, it is at CanalSat that it is the highest with 71% of users very satisfied and 20% moderately satisfied. The lowest level of satisfaction is found at Startimes, where 58% are very satisfied and 19% are moderately satisfied. It is also the company with which we find the most very dissatisfied customers: 17%.
And the Internet will tell us? Even if we can't really talk about competition, 25% of the viewers questioned watch videos on the Internet and in this portion, 44% willingly admit to watching these videos more than TV.


The main reasons given for not watching TV in Madagascar
27% of respondents do not usually watch television, but what about their reasons? Well already, half of this proportion simply announce that they don't have time to watch it (52%).
17% then announce that they are not interested in TV, followed by 11% of respondents who simply admit that they cannot watch TV for various reasons (bad eyes, no TV set or even no electricity at home).
They are then 7% who prefer to watch other media (DVDs, Internet, etc.), while those who swear by foreign channels (digital TV/satellite) represent 6% of the lot. Finally, 2% say they find local TV uninteresting.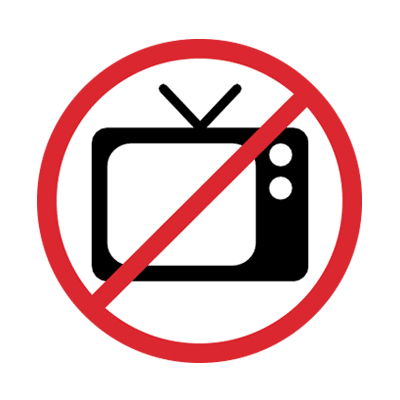 What can be said about this survey on TV ratings in the capital
While a good majority of Tananarivians are accustomed to watching television (71%), we note that the reason that drives most people to consume this medium (at least among those 18 years old and over) remains news: the majority (34%) of the viewers surveyed prefer to watch the news on TV.
It then appears that the habits on each channel are different according to what the viewer is looking for: for the newspaper, it is more towards TV Plus Madagascar that one turns to (60%), then towards Viva TV and TVM (10% each).
For music videos, Record TV (22%) beats very little TV Plus Madagascar (21%) while the Sky One also manages to come out on top (10%).
As for series and telenovelas, it's mostly on Record TV (66%) and a little on Dream'in TV (10%). However, the favourite TV channels of the Tananarivians are TV Plus Madagascar, Record TV and Dream'in TV.
Unsurprisingly, it is in the evening that the majority of viewers sit in front of their small screen (71%) and it is at the weekend that they consume the most this media. A medium that, today at least, is still not threatened by foreign TV channels or the Internet: 69% of viewers in the capital do not subscribe to any digital channel provider and 75% do not watch video on the Internet.