28/05/2019. Aaah, our beautiful Big Island! Nobody can contradict it, the beauty of Madagascar is incomparable. Its natural riches are scattered all over our land. These great assets, especially for the Malagasy economy, are diversifying in the different societies and in each region of the island. After Stileex Post's shelling of Madagascar's reputation on the Internet, let's see today the opinion of the local population on tourism in Madagascar. Discover in this article the results of our surveys among the Tananarivians on the advantages, disadvantages and, but also the problems of tourism in Madagascar.
Tourism in Madagascar : A great contribution to the island's development
Madagascar has always been considered as (let's face it) an underdeveloped country. Yet its natural potential, due to its abundant biodiversity and cultural diversity, enriches the country's development with essential assets. The Malagasy state authorities have always relied on these capacities. Tourism is proof of this, and it seems to be working.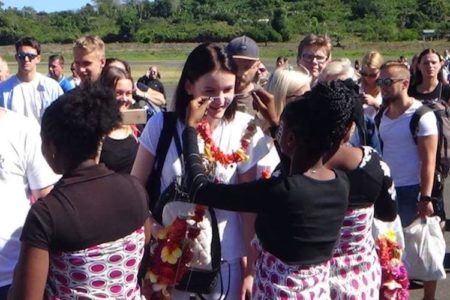 Stileex Post interviewed 901 people representative of different socio-professional categories in age groups from 18 years old. A little more than 9 out of 10 Tananarivians believe that tourism in Madagascar is a serious vector of development for our country. We are obviously talking about an economic growth that can in turn generate a social evolution. But some 4% of the inhabitants of the capital are still not totally convinced that tourism really contributes to Madagascar's development.
What attracts tourists to Madagascar?
It's obvious. When it comes to Madagascar, its biodiversity of rare elegance seduces all tourists, foreigners or residents, in search of a good breath of fresh air. For reasons that could attract tourists, the citizens surveyed put Madagascar's fauna and flora on the top step of the podium (47%).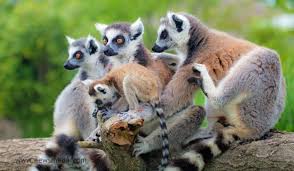 Foreigners also come to Madagascar because of the low standard of living (28%), it makes sense. Indeed, the cost of living in Madagascar seems to be more affordable than in other countries, even just for holidays. And finally, you will have guessed it, the mining wealth (25%). These do not only attract companies or industries in the mining field, but also enthusiasts of research in gemmology, mineralogy, fossils, etc..
Tourism brings many benefits to Madagascar
Each person always (or almost always) seeks his or her own interest in an action. In the field of tourism, there is a whole host of advantages. According to the inhabitants of Antananarivo, these advantages are linked. Economic profit (39%) is certainly the greatest benefit brought by tourism to Madagascar. Apart from the various economic exchanges, there are also cultural exchanges between residents and tourists (13%), and of course the transfer of technology and telecommunications (25%).
According to the Tananarivians, tourism in Madagascar can also be used in the field of work. More tourists generate the need to create work, not only for tour guides, but also for hotels, restaurants, and many others. It can therefore be said that tourism generates a decrease in unemployment (10%) in Madagascar. These benefits are complementary and are linked in a chain to reach the ultimate goal, development.
Disadvantages of tourism in Madagascar: the population is unhappy!
If there are advantages, it is quite plausible that there are disadvantages. Unfortunately, that is the case. Firstly, in approaching the citizens of the City of Thousand, more than two thirds (76%) think that the population is dissatisfied with the attitude of some tourists. But still, a small part (11%) is angry because they are kept away from tourist places. The expulsion of the poor (11%) is also tricky since they have no real place to go.
Insecurity hinders the development of tourism in Madagascar
It's quite overwhelming, but the sad truth is that tourist sites in Madagascar are still insecure. Indeed, insecurity still dominates as the number one serious problem of tourism in Madagascar, according to 51% of those surveyed.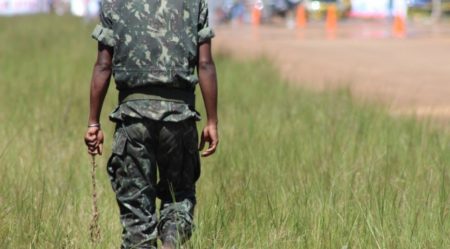 As Madagascar is still in the process of development, there is a great lack of infrastructure in tourist sites (25%). There is also access to energy (13%) as well as inaccessible roads (11%), which pose a problem for local authorities and of course for the people.
But whatever the different problems, the majority of Tananarivians have already visited at least one Malagasy tourist site. According to our data collected, more than 9 out of 10 citizens of the capital have already passed through one of the natural beauties that the Big Island has to offer.
For those who have never done so in their lives, lack of means is the main reason (58%), ahead of lack of time (24%).
In any case, this did not prevent a third of the Tananarivians surveyed from passing through the Rova Manjakamiadana (24%), or 19% from going to the Royal Hill of Ambohimanga.
The most popular tourist sites: allée des Baobabs and Nosy-Be
Everybody has cravings. For the Tananarivians the Allée des Baobabs and Nosy-Be are the most popular tourist sites today. See for yourself: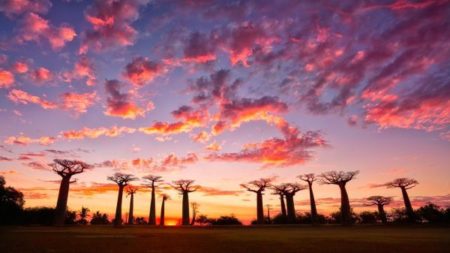 Allée des Baobabs: 16%
Nosy-be: 13%
Sainte-Marie Island: 11%
Isalo National Park: 10%
Ranomafana National Park: 10%
Tsingy of Bemaraha: 8%
Rova Manjakamiadana: 6%
Andasibe-Mantadia National Park: 6%
Royal Hill of Ambohimanga: 6%
Ifaty: 6%
Conclusion on this survey on the opinion of the Tananarivians on tourism in Madagascar
While writing this article, we realized that Madagascar has every interest in benefiting from its fauna and flora, but also from the historical legacies left by our ancestors. As today, Madagascar needs a big boost, and highlighting its various assets such as tourism would not be such a bad idea. With its many advantages, tourism can bring a panoply of possibilities to our beautiful Big Island. Tourism in Madagascar can also for example be added with Malagasy art or even accompanied in parallel by e-commerce. The main goal being the development of Madagascar in all categories. It can be argued that tourism is an axis of development. Perhaps it is time to revisit our approach strategies to support sustainable development. Let's use our beautiful reputation as Malagasy.