What differentiates a winner from a loser ? Only one major quality : Perseverance.
On a chilly winter day
It was in December 2007, in the Department 91 – in France, I had just started working as a Technical Sales Representative for the company Securitas Direct (newly Verisure), Europe's leading supplier of professionally monitored home and SMEs alarms.
I sold alarms doing Door to Door Prospecting. During this Door Knocking activity, 99% of the time I was dismissed, more or less gently. Some pretended not to have time, others threatened to call the police if I didn't leave their neighbourhood on the spot.
Could I blame them? To be honest, I personally did not really like being approached at home. Even less to persuade me to buy overpriced services.
I perfectly understood why they rejected me, but I had to live – so I kept knocking on doors, I had to persevere. There was no other option.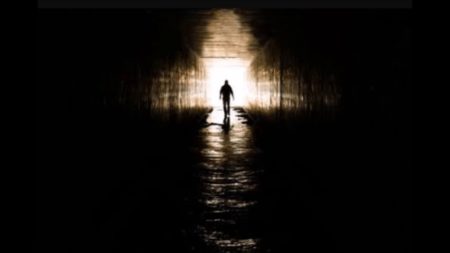 It was therefore a very chilly day in December 2007. My nose was runny and would not stop. My hands hurt, gnawed by the icy wind. Although I wore mittens, I cut the ends to leave my fingers uncovered. I had to do this to be able to write on my Prospecting book, but also to knock on doors.
Persevering versus abandoning
I had been rejected all day. Darkness had set in for a while already, but I could not return home with the taste of defeat. It would soon be 7 pm, and I wanted to continue until I succeeded or until I got carried away by the cold. I was required to work until 5 pm, but it was no longer a matter of professional obligation, it had become a personal obligation. I am not a loser. And no one was waiting for me at home anyway.
Shortly before 7 pm, I knock at an umpteenth door in a recent residential neighborhood, where the streets were still poorly lit. It was a new and beautiful family home. The portal had not even been laid down, which allowed me to go directly to the front door.
A man in his 50s opened the door. The kind of distinguished man you want to look like when you're poor.
I introduced myself to him, mechanically. "Good evening, I'm Simon from Securitas Direct. I am in your neighbourhood today to inform your inhabitants of an innovation in the security of goods and people. I would like to introduce it to you ".
He asked me: "Oh, are you talking about remote monitoring? Another company already came, and I chose them".
I did not let myself be knocked down and with confidence I answered: "It's perfect! Listen to what I have to say so you'll have all the ins and outs to enlighten you in your choice!".
He hesitated. He looked at his watch. It was late. I smiled. I did not give up. Thanks to my dear perseverance, he opened the door and let me in! First victory of the day!
The wheel turns
He brought me into his beautiful living room. His wife and two young children were watching a large plasma TV. The room was pleasantly heated, so it was not that cold inside.
By experience, when you have to deal with a couple, it is often the woman who has the last word. Therefore, it was important that I went through the Sales steps with both spouses present, not just the husband.
To ask the lady to stop watching the TV to come and listen to me was daring and risky. But it was essential to put all the chances on my side. I asked the husband to invite his wife to join us. She accepted. I was so relieved and started the Sale steps calmly.
I knew two things: this prospect was already convinced of the usefulness of an alarm and something particular seduced him in my competitor's offer.
So I simply asked him: "what in the service of Mediaveil interested you?". He told me that a ringing alarm is not enough to scare away burglars and that the police generally take too long to intervene. The thugs have plenty of time to rob and vandalise. But Mediaveil has an alarm that triggers an opaque smoke, which confuses intruders and makes them leave faster (my competitor had done a good job, had he not? Up to now, at least).
"Do you have the same system?", the lady hit me with this question – like a torpedo.
I automatically answered: "I understand". This is an answer that my trainers taught me to say whenever I didn't know what to say, or if I was stuck. And I realised that I was really stuck: my system does not trigger any smoke, but I could not simply answer "no". I would have instantly lost the sale.
In the meantime my phone rang several times. It was my supervisor who wanted to take my report of the day. Of course I did not pick up, because I knew he was going to get angry, except… if this became a successful sale!
I kept thinking, and once again I persevered. I pointed out to my prospects that it's not so much smoke that's of interest to them, rather that any thief would definitely be forced to leave their home quickly.
They agreed.
And you know what, Securitas had a response team within 5 minutes of their home! Lucky me, I should say. A chance brought on by perseverance.
After 1 hour and 30 min of applying the Sale steps, I concluded the sale with immediate signing. I had won. And it was not a simple success: it was my first one-shot sale (on the spot sale without making an appointment), while the prospect had already chosen a competitor. It was the victory of perseverance!
Matthew didn't say all of it
Needless to say, I felt invincible! I called my supervisor back, and after his outrage because I did not pick up, I announced to him, "I just sold in one-shot." He asked me to repeat, he did not believe it. But I did it, after a miserable day, I went home victorious. What a feeling I tell you!
Matthew said in chapter 7 verse 7:
"ASK, AND YOU shall be given; seek,
AND YOU shall FIND; knock, AND it shall be opened unto you".
But what Matthew did not specify is that sometimes you have to knock several times so that finally someone opens the door. And it's here that perseverance takes all its meaning.
So if you are in a bad situation, have a disability, bad news is coming down on you, everyone is turning their backs to you, or when everything seems lost… PERSEVERE!
-> Keep reading with our article on Free and Paid CRM Software: Basic Customer Management Solutions