Sales Prospecting for customers is one of the most important steps in the life of a company. It implies, for the trader, to not only succeed in selling, but also to succeed in retaining customers. That's where CRM (Customer Relationship Management) comes in – as noCRM.io – a tool designed to make it easier for sales teams to complete their tasks and improve their chances of success. Here's my review of noCRM.io, a SaaS software for Sales Prospecting.
Presentation of Sales Prospecting software noCRM.io
The CRM software noCRM.io is developed by You Do not Need a CRM, an international team of developers. This name means in French "You do not need CRM". Fancy the name? It's brought to you by the humour of developers…
This software aimed at Sales Prospecting suits small businesses and SMEs needing a consistent commercial approach to go on the hunt for leads. It helps salespeople to follow their leads, succeed in sales and turn prospects into customers.
noCRM.io is Cloud-based, which allows you to manage your prospects at any time and have access to your customer database from anywhere. Practical, this dematerialized CRM offers an adaptive web interface and works even without internet connection (offline mode). And for those who are allergic to web browsers, it even exists in mobile app version.
Although free, noCRM.io is available free of charge. The 15 days without basic commitment can even be easily extended to 30 days. It comes in two versions: Basic and Expert.
Find more information here.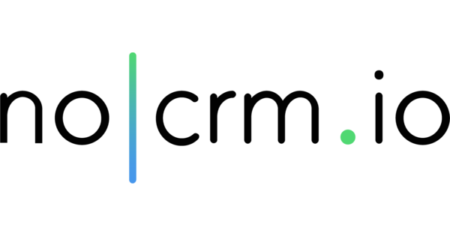 A powerful and functionalCRM
As a CRM, noCRM.io allows you to track and even customize your sales steps to fit your strategy. Thus, you can create as many pipelines as you want, or add as many sales steps as you wish before a deal. Thanks to the visual pipeline, you can also accurately determine the progress of your current business and choose which opportunities you turn first.
Effective Team Management
Additionally, noCRM.io also gives you the opportunity to manage your sales teams and track their performance. It integrates different functionalities especially dedicated to team managers: creation of sales teams, information silos, activity and performance reports, statistics, etc. Moreover, it is quite easy to follow the evolution of the business and to virtually take your sales teams' temperature in noCRM.io: it is enough to inform the adequately name activity flow to see the last leads and sales made – in real time. A handy kind of RSS feed.
From the business opportunity to the sale
On noCRM.io, the creation of a sales prospect makes it possible, after the fact, to link to it a business opportunity whose status is customizable (contacted, quotation sent, in negotiation, etc.). A forecasted turnover, the probability of a sale completion and the deadline for completion of the deal – supplements the lot. The "Opportunities" screen then provides a detailed summary of the estimated figures they should achieve. You can also change their status – which is very convenient.
If the sale is successful, the lead is now a customer, or otherwise called an opportunity gained.
Note: the sending of quotes and invoices is done independently of noCRM.io, the latter simply can not manage them.
Finally, it should be noted that noCRM.io offers after-sales options to define lists of tasks to be carried out after the conclusion of a case. These tasks will then be assigned to different members of your team. Furthermore, reminders will automatically sync with each other's calendars.
Powerful tools to exploit your Sales potential
Analytics, internal collaboration and communication, these are the main features of noCRM.io – of course – on top of managing prospects and customers.
On the analytical side, there is:
data imports and exports
opportunity management
prospect management (leads)
history and event tracking
scanning business cards
reporting on business activities
With respect to collaboration and communication, note:
Task management
note taking
the notifications
shared contacts
e-mail management
SaaS Software SaaS (Software as a Service) also allows you to manage multi-currency business opportunities, manage your sales rep's assigned territories and even automate the sales process.
A well-thought-out ecosystem
The CRM is good, but what makes the difference between noCRM.io and the others, it's the little extras that boosts up its level.
For example, noCRM.io offer interoperability with different web services like G Suite or even specific applications via APIs and Webhooks. This allows, for example, to retrieve information from Google Maps for display in the software, or to create custom widgets to display information that is otherwise too complex to manually manipulate.
And that does not stop there: antispam filter, total reversibility of data with daily redundant backups (of course, geographically remote), as well as SSL (Secure Sockets Layer) and AES (Advanced Encoding Standard) protocols, the little extras offered by the team of You Do not Need a CRM are numerous.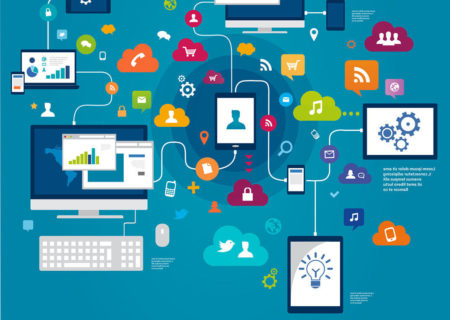 Strengths and weaknesses of noCRM.io
Strong points
has APIs, webhooks and custom widgets
automates processes
connects to more than 1,000 third-party applications via Zapier
has mobile apps compatible with Android and iOS
is compatible with all browsers
is compliant with GDPR (General Data Protection Regulation)
has video tutorials
has free webinars to train users
adapt to your business because there is possibility of adding functionality
is available in several languages: English, French, Spanish, Portuguese and German
is compatible with any browser and device (PC, Mac, iPad, smartphones and other tablets)
manages the currencies of the whole world
has a task reminder system
Weak points
has a saturated Homepage
takes a lot of time to master
does not manage quotes or invoices internally
I must admit that it's hard to make up one's mind about noCRM.io. Sometimes it is practical, sometimes too complicated for nothing. In the end, I find it's not as easy to use as it wants us to believe. But success has never been easy, you'd tell me, and you'd be right.
noCRM.io has a disorganised interface and is not nice to look at. Just on the homepage, you'll find a bit of everything, including a tutorial, all kinds of event dates, shortcuts, various buttons not necessarily necessary (there is redundancy), etc. Suddenly, the use of the software requires a lot of practice and it is only after a long time spent fumbling that the mastery of its features will come. At that moment and only then will you discover the salt of the CRM.
Difficult to manipulate, but thrilling to drive, noCRM.io is not at all made for beginners who need to be held by the hand. We understand better why the developers called their team "You do not need CRM". Nevertheless, given its price, I recommend
noCRM.io widely to anyone looking for a powerful CRM solution at a lower cost. This is an effective way of saving time and money in your surveys.
See also: The best 3 Sales Management Software
See also: Free and paid accounting software: Selecting Best Solutions