In the Sales sector, Construction trades are often forgotten – circumscribed to a world that is too specific to them. How come? Well, it's due to the fact that an activity has its own codes and operating rules. Hence, only few software are able to meet the needs of this sector. This is why Tolteck is a little bit of a UFO (Unidentified Flying Object) in a panorama of software that are often made from the same mold. Here's my review of this Quote and Invoicing software for Construction craftsmen / Building workers.
Presenting Tolteck
Tolteck is a Cloud software created and managed by professional Construction craftsmen. Eager to help their colleagues, they chose to invest in Digital Technology to facilitate the exchange between workers, customers and suppliers in their line of work.
See more information about tolteck here.
This software – made in France – deals mainly with quotes and invoices related to products and services of the Construction sector. Tolteck was designed to fulfill the following goals set by its creators:
recognize the value of craftsmanship in relation to other activities
encourage craftsmen to maintain or even increase their work efforts
introduce and promote Digital technology at the heart of the activities of Construction craftsmen
unify efficiency and simplicity
boost the Construction sector
It is a paid online software. However a free one-month trial is available for you to discover it, before subscribing to a monthly or annual offer.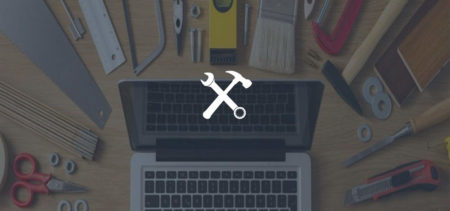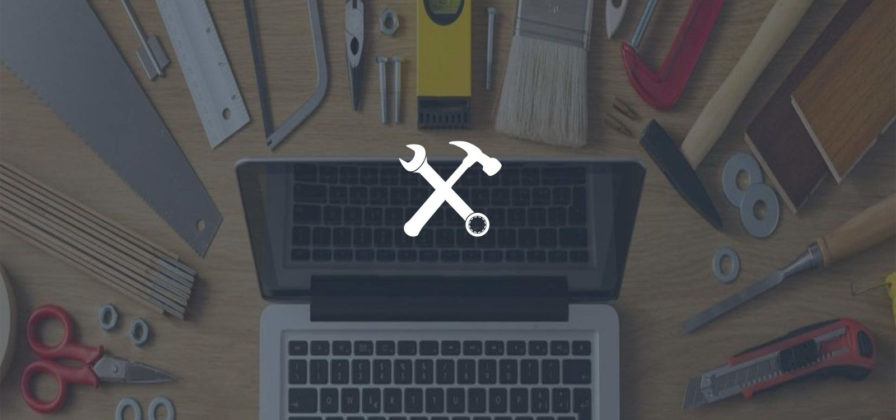 Tolteck and its features
Tolteck is an absolute software in its genre. Here is what it has in its guts:
compatible with all browsers (mobile like PC and Mac)
usable by several users on several devices
manages works, tasks and materials (access, modification and sorting)
contain a Tolteck base
save automatically the new materials used in the drafting of a quote
accessible without internet connection
automated updates
automation of document status (quotes and invoices)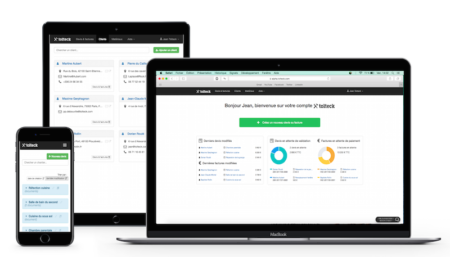 Distinctive features of this software
Working on the Tolteck quote and invoice software means using several powerful features to match the specific needs of your construction job.
Offline mode
Not only Tolteck requires no installation, but this online Invoicing software for craftsmen works even without a network!
Just imagine… You have loaded your Tolteck account on your laptop's browser and at some point you have to move out of the Wifi network area. Well, no problem! All you need to do is to keep your browser open and Tolteck will continue to work. In this case, you will of course neither be able to send e-mails to your customers, nor receive them. But you can continue to quote and use all the features of the software without being penalized at all. Once again connected to the Internet, Tolteck will synchronize your work with your database. Very interesting, isn't?!
Dashboard and general options
The Tolteck dashboard is present at each opening of the software, because it is shelved directly on the Homepage (which makes the follow-up effective). Despite its apparent simplicity, it is effective in what it offers.
On its dashboard, Tolteck offers you the possibility to view the latest quotes and modified invoices, pending quotes validation and pending invoices payment, and… that's all. It is not configurable, and I reckon it lacks a lot of crucial information that could have made the software indispensable i.e., revenue over a period, comparison, changes in material costs, etc.. On the other hand, posting the amounts each time is a very good idea.
The other Tolteck options are very practical and logically organised. The developers obviously did not want to overload their software. You have "Quotes & Invoices", "Customers", "Materials" and, again, that's all.
Note that, since we are dealing with the Construction sector, the "Materials" option of Tolteck gives you access to a list of various kinds of predefined materials, as well as different levels of task, to help you build your quotes and invoices quickly. In case the products or services you offer do not exist in this predetermined list, it will of course be possible to add them.
Tolteck's quotes and invoices
Tolteck's quotes and invoices deserve special attention for their simple and practical side, but also for their super professional layout. The documents are presented without any embellishment, but retain all the useful and legal information required for their use.
The software allows you to create different kinds of invoices depending on the circumstances. It is thus possible for you to edit a deposit invoice (also called an intermediate invoice) or a credit note. As it is done in the construction field, the Tolteck invoices also specify the existence of default interest for late payments. Everything has been planned to better fit the requirements of the sector.
For and against Tolteck
Is Tolteck a good or bad software? That is the question. To answer it, here is a list of its strengths and weaknesses:
The strong points
has a CRM with simple features, but still has the merit of existing
available anywhere and anytime from your browser (Saas software)
works on all devices connected to the Internet (computer, tablet and smartphone)
free updates
unlimited number of users
works even without an internet connection
easy to use
fluid and intuitive software
sponsorship and partnership offer available
reduced price for the annual subscription
full feature software designed by Building professionals for Building professionals
The weak points
software sticking only to the needs of Construction/ Building workers
service without an e-mail server. To receive and send mails, you will have to configure yours on Tolteck
no permanent free version
Despite some weaknesses that are far from being penalising, Tolteck turns out to be a very good software for Construction craftsmen. It is an absolute software, taking into account each specificity of the Building sector. It is certainly not perfect (I would have liked a more complete dashboard with turnover follow-up – for example), but it is totally appropriate for the use to which it predetermines itself.
I therefore recommend this Quote and Invoicing software to all Construction/ Building craftsmen who would like to computerize their work system and who are struggling to find the right software to assist them in their occupation.
>See also: Our ultimate updated guide on Warehouse Management software